Disclosure:
Your support helps keep our site running! We earn referral fees for some of the products & services we recommend.
Learn more
Introducing BroadbandNow
Perhaps the most disappointing turn in the digital age is the lack of *good* broadband providers. Sure, you can go online, type "internet providers" into Google, and get a few results; but how do you know that you're getting the whole picture?
How do you know that you're getting the best deal for your money? The answer, quite simply, is that you don't. But that is all changing with the help of services like BroadbandNow.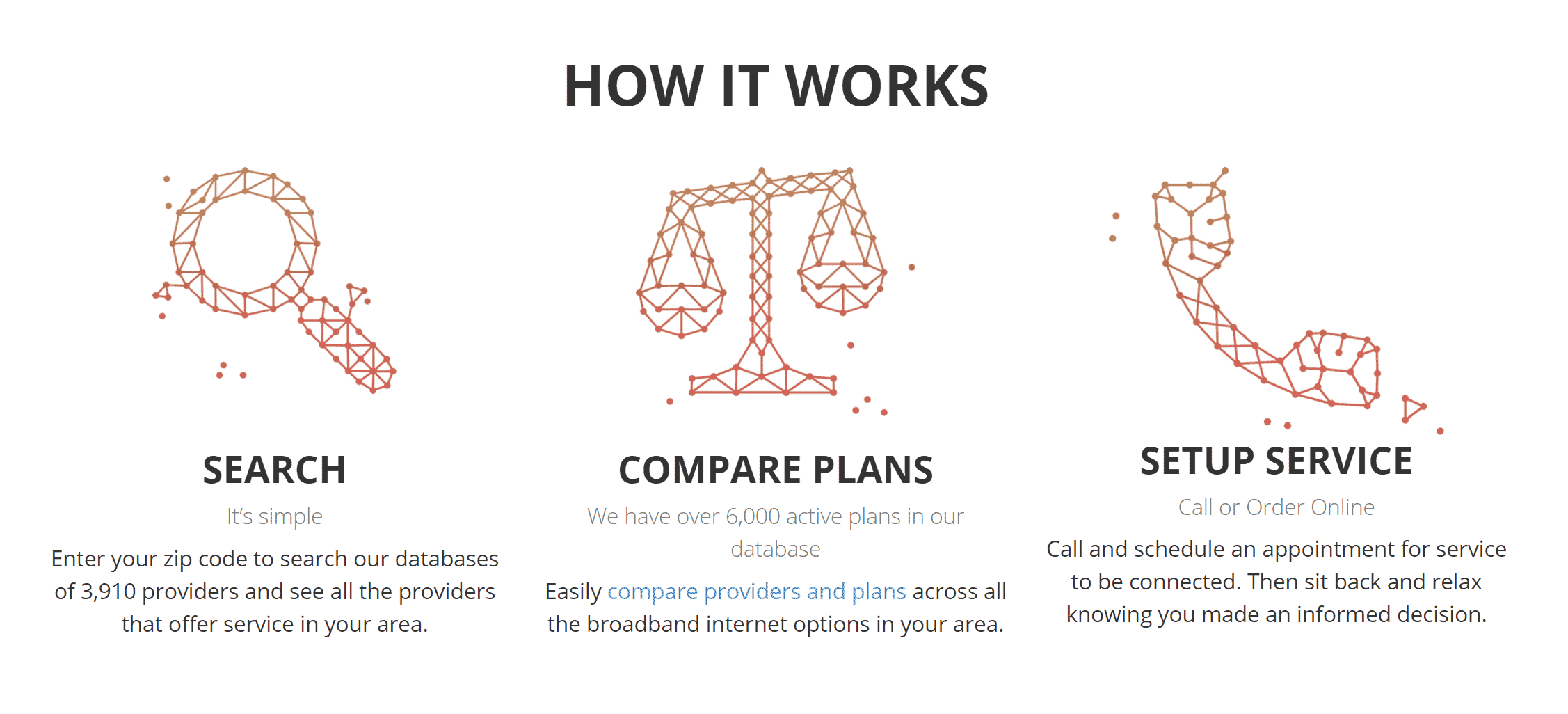 BroadbandNow's goal is to give the power back to the consumer. Essentially what you can do with BroadbandNow is use it to find all of the local internet providers in your areas.
It's all based on your local zip code, so there's no "preferred results" or SEO standing in between you and the information that you're looking for. Best of all, BroadbandNow is incredibly easy to use; here's a quick run through to show you how.
How BroadbandNow Works
To make things very simple for you, we have embedded their zip code search tool right on this page:
Broadband Search Powered by BroadbandNow
All you need to do is type your zip code into the above search bar and hit enter.
Note: If you're looking for internet service for your business, go to www.broadbandnow.com and check the small box below the search bar so that you only get business services.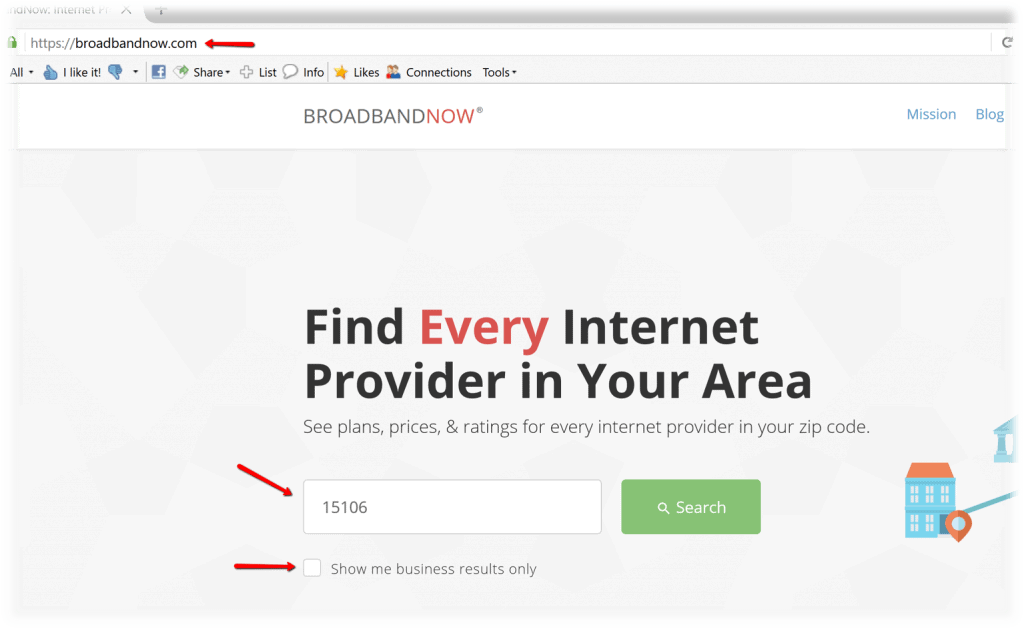 Once you enter your information, you will then be presented with a list of internet providers in your area; along with the pricing for the cheapest plan, overall availability, customer rating, fastest speeds available, as well as the number you need to call in order to set up service.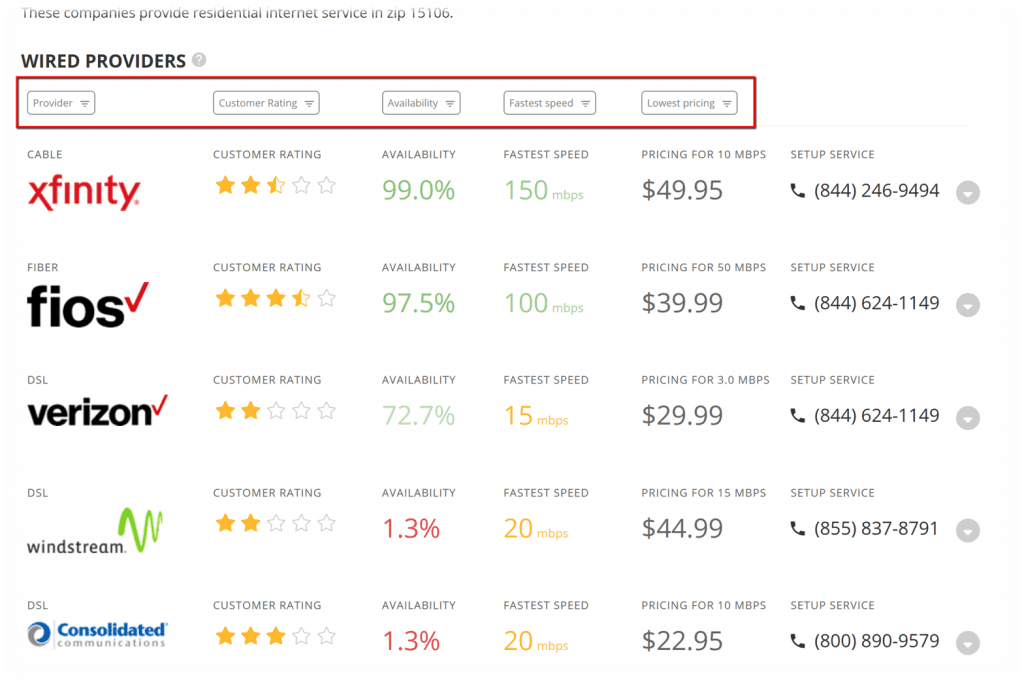 Scroll down a little further and you'll also see a list of publicly funded internet access points and some statistics about your area.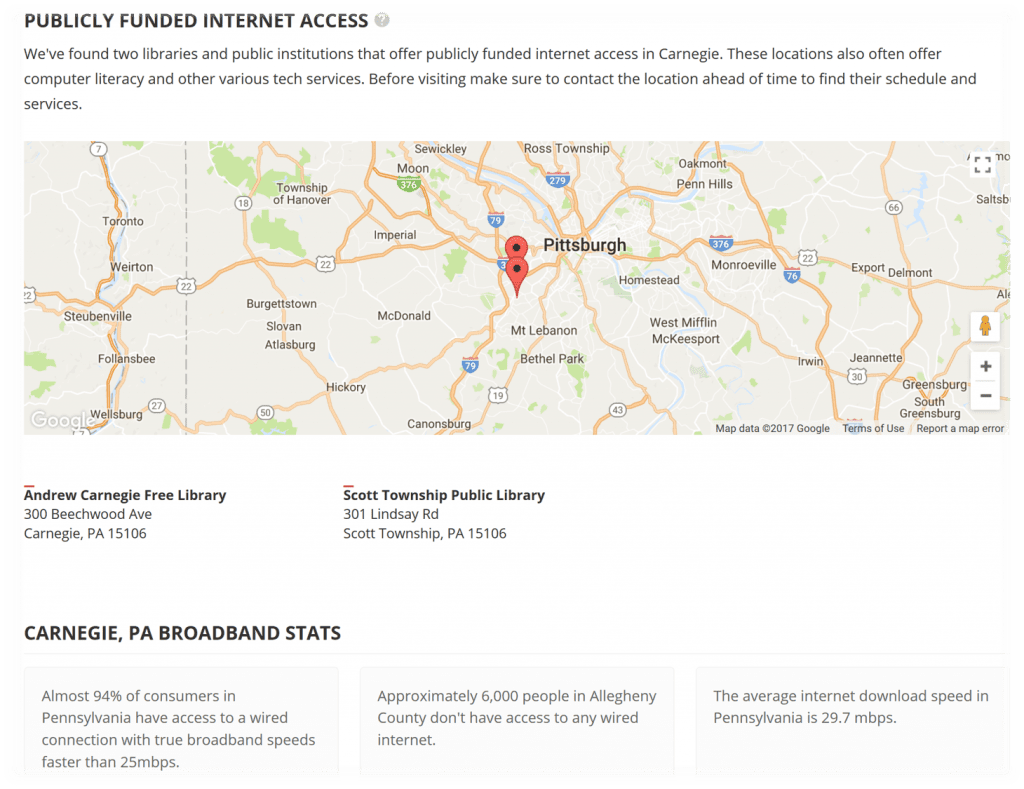 What Internet Speed Do I Need to Watch Netflix?
If you don't know what kind of download speed you're looking for, Netflix has a good rule of thumb for you to follow:
5 Megabits per second – Required broadband connection speed
5 Megabits per second – Recommended broadband connection speed
0 Megabits per second – Recommended for SD quality
0 Megabits per second – Recommended for HD quality
25 Megabits per second – Recommended for Ultra HD quality
As you can see with from the results (Pittsburgh example), the pickings can be a bit slim. With the exception Xfinity and Fios, everything else is at or below 20 MBS.
Sadly, this can be an all too common problem for many US cities and towns; unless you're one of the lucky few with Google Fiber. (For more information, see our Google Fiber review.) Fortunately, you don't need a lot of speed to stream television and movies online. If you can just get 3.0 MBS, you will be able to watch your favorite shows online when you get rid of cable.  
Finding the Cheapest Internet Provider
Also, an important thing to bear in mind is that a lot of companies will try to bundle useless services in with your internet; like a landline phone or cable television. Don't let them fool you. When you get ready to make the call, keep BroadbandNow up so that you can see whether you're getting the right deal or not.
Finding the right internet provider is not always easy, but as we've seen today, it certainly doesn't have to be so hard. Remember: Knowledge is power. And with services like BroadbandNow, you can keep that power in your hands.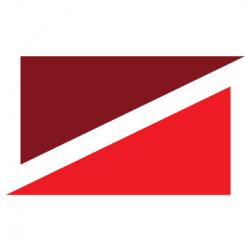 Latest posts by Helen Back
(see all)