Disclosure:
Your support helps keep our site running! We earn referral fees for some of the products & services we recommend.
Learn more
If you're a fan of the Minnesota Twins, you probably watch them a lot on TV. Baseball games can air on several networks, which is one of the reasons many fans still look to cable to coordinate their viewing schedule.
If you're one of those fans, it's time to learn how to watch the Minnesota Twins games online without cable!
In a hurry? Here are three popular streaming services you can check out immediately if you don't want to get into extreme detail:
FuboTV: With 100+ channels, including dozens of sports channels, you can watch the Twins play throughout the 2021 season. Try Fubo free for 7 days!
SlingTV: A wallet-friendly service that starts from $35 per month, designed for sports fans. Catch the Twins play for just $10 for the first month.
Hulu: The live TV plan offers several sports channels, including ESPN and TBS within the $64.99 per month subscription. Try it free for 7 days!
The Minnesota Twins may have started in Washington D.C., but they have been in Minnesota since the 1960s. As any hometown fan could tell you, the name comes from the region itself, referring to the Twin Cities.
You don't need cable to watch sports like baseball. In fact, these days you don't need cable to watch anything. Where there is a channel, there is a streaming option. This includes sports channels. You shouldn't have any problem getting a Minnesota Twins game live stream if you know where to look.
With sports, the trick is just finding a service that offers the most channels that offer your team. This ensures that you'll be able to watch most or all of a season in one place.
Two great streaming services for sports include Sling TV ($10 for the first month) and FuboTV (free 7-day trial). After a look at these options, you can learn more about the other ways to watch the Minnesota Twins online. Keep reading to learn more about how easy and inexpensive streaming really is.
Watch Minnesota Twins Games Without Cable
If you're a baseball fan, you may try to take in as many MLB games, as possible. This requires a variety of channels. Fans in Minnesota may find the Minnesota Twins live stream airs on regional sports channels or local channels like FOX.
You will be able to watch games on these channels, but they also air on a few nationwide channels. These channels include:
Many streaming services offer the above channels as well as local and regional channels. You will watch the Minnesota Twins live stream through a streaming device. This could mean you use Chromecast, Apple TV, Roku, Amazon Fire TV, computers, or even mobile devices.
Devices connect through the internet, which means they will work from just about anywhere. More importantly, it means that you can take your TV with you wherever you want!
Watch the Minnesota Twins Live Stream On FuboTV

FuboTV is all about sports! While they do offer 100+ channels and enough that anyone could find something to watch, they are known for offering more sports than other services. FuboTV also includes a cloud-DVR and on-demand library with each package.
Features of FuboTV include:
$64.99/month
Contract-free – cancel on your terms
Over 100 available channels
TBS, FS1, FOX, and ESPN
Add more channels to your package for a fee
A cloud-DVR is included, and offers upgradeable space
Stream on Apple TV, Chromecast, Roku, Fire TV, mobile devices, and more
Our FuboTV review has full details
The FuboTV free 7-day trial is one of the best ways to learn more about what FuboTV has to offer. Thanks to the large package and the abundance of sports, this could be a great package for families that want sports, but also typical cable channels and entertainment.
Watch the Minnesota Twins Online Without Cable On Sling TV

Sling TV succeeds by offering a highly customizable package from just $35 per month. Sling Orange package offers several ESPN networks, FS1, and you can add a Sports bundle, which includes MLB Network and several other channels for a small fee.
Sling TV Details:
Sling Orange includes ESPN, ESPN2, ESPN3, TNT, TBS, and 30+ other channels
The Sports Extra bundle includes MLB Network and more
Plans starting at $35/month
No contracts – Cancel any time
Each package comes with an on-demand library
Watch on Amazon Fire TV, Apple TV, mobile devices, computers, Roku, and more
Our Sling TV review can tell you more
Make sure you give the Sling TV 7-day trial a try! This trial gives you full access to your package, which means you get risk-free access for a week. If you're not satisfied, just cancel before your week's up. Either way, this allows you to be sure that this is the service you want.
Additional Ways to Watch the Minnesota Twins Games Without Cable
Are you still interested in more ways to watch the Twins online? Here are some more services that will offer some or all of the channels you need to watch the Twins live stream this season!
Some of these services offer a free trial, which should help you find the service for you in no time!
DIRECTV STREAM – $69.99 a month for the base package with 65+ channels. Larger packages are also available. The main package comes with HBO, ESPN, and much more. DIRECTV STREAM is also great to access regional sports networks, including a huge selection of Bally Sports channels. You can learn more in our DIRECTV STREAM review.
Hulu with Live TV – 80+ channels and Hulu on-demand for $64.99 per month. Packages include local channels (in most areas), TBS, FSN, ESPN, and more. Our Hulu Live review has more to offer.
YouTube TV – 85+ channels, an on-demand library, and an unlimited cloud-DVR for $64.99/month.  Stream ESPN networks, local channels, NBCSN, FS1, TBS, and more. Our YouTube TV review has more details.
ESPN+ – For $6.99 per month or $69.99 per year, you can watch live and on-demand baseball, alongside other sports like soccer and golf.
MLB.tv – Stream out-of-market MLB games you may not find elsewhere. You can subscribe monthly, yearly, or for single teams from $24.99.
If you still have questions about how you can watch sports online without cable, our comment section is always open!
FAQs
What channel is the Minnesota Twins game on tonight?
In most cases, tonight's Minnesota Twins game will be on Bally Sports North, a regional network that was known as Fox Sports North prior to the 2021 season. This channel can be generally accessed anywhere in Minnesota as well as in North Dakota and South Dakota and areas of Iowa and Wisconsin that are near the states' borders with Minnesota. Conversely, nationally broadcast games will be on Fox, FS1, ABC, ESPN, TBS, or MLB Network.
What radio station is the Minnesota Twins game on today?
The Treasure Island Baseball Network broadcasts Minnesota Twins games throughout much of this region. If you are located here, you will likely be close enough to at least one of the 81 stations on that network to be able to tune into the game. Radio coverage is extensive in Minnesota, North Dakota, and South Dakota, moderate in Iowa, and limited in Wisconsin. The network's flagship station is Minneapolis' 830 WCCO.
How many World Series have the Minnesota Twins won?
The Minnesota Twins had a solid five-year run from 1987-91, claiming two World Series titles in that span. Interestingly, the 1987 and 1991 World Series are two of just three Fall Classics in which the home team won every game. Fortunately for the Twins, they held home-field advantage in both of those World Series. The franchise also won the 1924 World Series, when it was the Washington Nationals/Senators.
How can I watch the Minnesota Twins game on my phone?
It appears that the only streaming service that offers in-market access to Bally Sports North and its live Minnesota Twins broadcasts is DIRECTV STREAM. However, those located outside of its blackout region can instead subscribe to MLB.TV and watch the team's games on the MLB app. That blackout area includes all of Minnesota, North Dakota, South Dakota and Iowa and a portion of Wisconsin.
How can I stream Minnesota Twins games for free?
Unfortunately, most Minnesota Twins games cannot be streamed for free. However, MLB.TV offers a Free Game of the Day to those not in either team's blackout area, and about one MLB game a week is streamed on YouTube with no blackout restrictions. Of course, an antenna will grant you television access to games on Fox or ABC.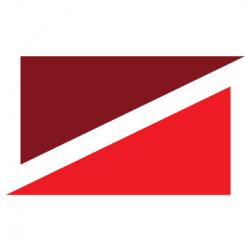 Latest posts by Helen Back
(see all)