Disclosure:
Your support helps keep our site running! We earn referral fees for some of the products & services we recommend.
Learn more
This guide explains how you can watch the Washington Nationals play live without a pricey and contracted cable subscription.
You won't have any problem finding new, cheaper ways to stream Washington Nationals games. In fact, the hardest part might be choosing from all of the available options!
In a hurry? If you want to jump ahead and start streaming, check out these popualar online streaming services — they're all great for sports like baseball:
FuboTV: More than 35 sports channels, and 70+ others. You can also record Nationals games with a cloud DVR. Try Fubo free for 7 days!
SlingTV: Get ESPN, ESPN2, ESPN3, FS1, and many more channels from $35 per month. Start with $10 for the first month!
DIRECTV STREAM: With the former AT&T TV, you can get dozens of sports channels, inclding MLB Network as an add-on — all with a 14-day money-back guarantee!
The Washington Nationals are one of the newer MLB teams in the league, but despite that, they have a strong and growing fan base. If you're one of those fans, it's likely that you're here looking for a way to watch the Washington Nationals online without cable.
You can catch the Washington Nationals live stream thanks to new services like Sling TV ($10 for first month) and FuboTV (free 7-day trial). Each service offers a package similar to cable at a cheaper cost.
You just pick the package with the channels you want, and you'll be watching all of your favorites in no time! Keep reading to learn more about how to watch Washington Nationals game online.
Stream the Washington Nationals Online without Cable
Streaming is like watching cable in all of the basic ways. When it comes to streaming Washington Nationals games, you'll need a selection of channels. As long as you find a service that offers as many of them as possible, you should be able to watch the majority of the season fairly easily.
The channels you'll need to watch the Washington Nationals live stream during the MLB playoffs include ESPN, FS1, MLB Network, FOX (also home to World Series), ESPN+, MLB.tv, and TBS.
You may be able to get FOX with your digital antenna. This will ensure you can watch the games that air locally, free of charge. Of course, if you're across the country, you would only get the games airing in your area. While you may be able to get FOX with a digital antenna, you'll need a streaming service to watch channels like MLB Network, TBS, and ESPN.
Two great options that we're about to discuss in detail are Sling TV ($10 for first month) and FuboTV (free 7-day trial). Later we'll go over all of your other options. You just pick one, sign up for the free trial, connect to your streaming device, and you're ready to watch the game. Device options include Roku, Apple TV, Chromecast, mobile devices, computers, and more.
Stream the Washington Nationals Game without Cable on Sling TV

Sling TV offers three packages at some of the cheapest streaming prices available. The two main options start at just $35 per month. Sling Orange offers ESPN, which will be one way to get a Washington Nationals live stream.
You can also add MLB Network to your package with the Sports Extra bundle.
Sling TV Details:
Get Sling Orange with ESPN, ESPN2, ESPN3, and TBS for $35 a month
The Sports Extra Bundle is one of many add-ons and it includes MLB Network
Cancel whenever you want
Watch on most devices – Apple TV, smart TVs, mobile devices, and more
Our Sling TV review is here with more details
Sling TV is the best option in terms of budget. Some channels are missing to get you to a complete Washington Nationals season, but many of the channels you need are here. There's also plenty of room for expansion with add-on channel bundles.
You can sign up for the Sling TV $10 first month to see for yourself.
Watch the Washington Nationals Game Online with FuboTV

FuboTV offers more sports than most other services. In a package with nearly 100 channels, it's the largest starting package in streaming. It also offers over 35 sports channels, which means you'll find more sports here than anywhere.
ESPN is included, but MLB Network costs extra. However, at least it's available!
Features of FuboTV include:
$64.99 per month
No contracts
100+ channels including 30+ sports networks
ESPN, FS1, TBS, and a few regional sports network make Fubo a great option to watch baseball online
An upgradeable cloud-based DVR is included
Stream on Roku, Apple TV, mobile devices, Chromecast, and more
Our FuboTV review has more details
FuboTV is a popular service with sports fans. Of course, with all of the channels they offer and the chance to stream on multiple devices at once, it's a great choice for families, too. You can learn all the important details when you try out the FuboTV free 7-day trial.
Added Ways to Watch the Washington Nationals without Cable
If you're looking for some other ways that you can get the Washington Nationals game live stream, here they are. If you're curious about what a service has to offer you can check our reviews or take the plunge and sign up for one of the free trial offers!
DIRECTV STREAM – Multiple plans get you started with 65+ channels from $69.99 a month. Local channels are available in some areas, as well as regional sports networks. Read our DIRECTV STREAM review, if you want to learn more.
Hulu with Live TV – Get 80+ channels plus Hulu on-demand for $64.99 a month. A cloud-DVR with upgradeable space is included. Our Hulu Live review can tell you more.
YouTube TV – Start with over 85 channels for $64.99 per month. Make user profiles for the whole family. Stream on multiple devices at once. Our YouTube TV review has more info.
ESPN+ – Watch additional Washington Nationals games for $6.99 per month or $69.99 per year.
MLB.tv – If you don't want to miss out of market games, you can pay $24.99 and watch your team. For a monthly or annual subscription, you can watch other out of market MLB teams' games.
That covers some of the easiest ways to watch sports online without cable. Our comment section is a great way to ask questions about how to stream the Washington Nationals without cable.
FAQs
What channel is today's Washington Nationals game on?
In most cases, Washington Nationals games are shown on MASN, a network that the club shares with the nearby Baltimore Orioles. Although its coverage area focuses on the District of Columbia, Maryland, Delaware, and Virginia, it also reaches into parts of West Virginia, North Carolina, and Pennsylvania. When the team is shown on national television, you should be able to find the game on either ABC, TBS, FS1, Fox, ESPN, or MLB Network.
What radio station is broadcasting tonight's Washington Nationals game?
The Washington Nationals Radio Network provides listening options to the team's fans throughout much of the Mid-Atlantic region. Coverage is extensive in the Washington area through the club's flagship station WJFK 106.7 FM. Otherwise, many fans in parts of Maryland, West Virginia, Virginia, and North Carolina have the option of listening to local stations that have picked up the feed. MLB Audio offers online access to all Washington Nationals radio broadcasts to a worldwide audience.
When did the Washington Nationals win the World Series?
The Washington Nationals claimed the World Series in their only appearance, winning the 2019 Fall Classic in seven games over the Houston Astros. The team has also won five division titles, one when the team was based in Montreal (1981) and four after it moved to the United States capital (2012, 2014, 2016 and 2017). Meanwhile, it has made just two appearances in the National League Championship Series, in 1981 and 2019.
How can I watch today's Washington Nationals game on my phone?
DIRECTV STREAM provides access to MASN and the ability for in-market fans to watch Washington Nationals games through its app. Conversely, those who are not blacked out from MLB.TV access of their games can subscribe to that service and utilize the MLB app to watch those contests. However, note that the blackout area is extensive, encompassing all of the District of Columbia, Maryland, Delaware, and Virginia and parts of West Virginia, Pennsylvania, and North Carolina.
Can I stream tonight's Washington Nationals game for free?
If Washington is featured on a YouTube-streamed game, you can watch it for free, regardless of where you are located. However, note that only about one MLB game a week is streamed on YouTube. Out-of-market fans can watch the MLB.TV Free Game of the Day, which features the Nationals approximately once every two weeks. Also, those in the DC area can listen to the team's radio broadcast for free through WJFK's Audacy stream.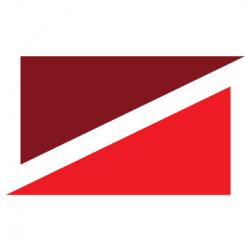 Latest posts by Helen Back
(see all)