Disclosure:
Your support helps keep our site running! We earn referral fees for some of the products & services we recommend.
Learn more
The San Diego State Aztecs basketball team played their first game back in 1921. Since their inception, the team has won a variety of division championships and tournaments. Today they can boast being one of the best teams in NCAA men's basketball. Like most college teams, the Aztecs have their share of rivalries, including the UNLV Rebels and the BYU Cougars. When it comes to sports, cable used to be a necessity. Now with a little planning, you'll be able to watch the San Diego State Aztecs online without cable, and we can tell you how!
There are many options for watching the San Diego State Aztecs streaming online. We're going to look at all of your options. Two great choices are Hulu with Live TV (free 7-day trial) and YouTube TV (free weeklong trial). These services both offer the primary channels that will offer most Aztecs games throughout the season. Later, we'll look at other services that offer a combination of the channels you'll need. Ultimately, it shouldn't be hard to find the right service for you. With that in mind, let's get started!
How to Watch the San Diego State Aztecs without Cable
There are a variety of channels that will air San Diego State Aztecs games without cable. If you're planning to stream the games, you'll want to find a service that has as many of the following channels as possible, so you can watch more games this season! The networks you'll need will include:
Each of these networks are easily found on a variety of streaming services. Games may also air on local channels like CBS or FOX. These channels can be found in most areas through many of these streaming services. You can also watch local channels for free using a digital antenna. In any case, you've got plenty of options beyond cable! When it comes to streaming, you'll be able to watch the San Diego State Aztecs online from almost anywhere. You can stream on Apple TV, Amazon Fire TV, Chromecast, Roku, mobile devices, smart TVs, gaming consoles, and more.
Watch the San Diego State Aztecs Streaming on Hulu Live
Hulu Live offers a solid way to watch sports for just $64.99 per month. You'll get 60+ channels including ESPN, ESPN2, CBS Sports Network, and many other channels. You'll also have local channels in most areas, which means more ways to watch sports and local coverage. On top of all of the live channels you'll receive, Hulu Live includes all of Hulu's on-demand content. So, you'll have plenty of things to watch, both live and on-demand.
Hulu Live Details:
$64.99 per month
No commitments – cancel any time
Watch content live on Hulu Live or use TV Everywhere apps
60+ channels are included with Hulu on-demand (including those needed for streaming March Madness)
You can add movie channels for a fee
Stream on Chromecast, iOS/Android, Amazon Fire TV, Roku, Apple TV, etc.
Our Hulu Live review has more details
You'll have everything you need to try Hulu Live risk-free with the Hulu Live free trial. The trial lasts for a week. You can cancel at any time, even during the trial. Hulu Live is a good choice for cable replacement, especially if you're concerned with sports and local coverage, because this service offers an abundance of both.
Watch the San Diego State Aztecs Live Stream with YouTube TV
YouTube TV is another excellent choice. It's actually similar to Hulu Live in many ways. For starters, they offer local coverage to most homes. You'll also receive several ESPN networks and CBS Sports Network. This means you should have most of what you need to watch the San Diego State Aztecs online without cable. This package is available for $50 per month with no contracts.
Features of YouTube TV include:
$50 per month
Over 70 channels are included
No contracts or commitments
Local channels in most areas
A cloud-DVR is included with unlimited space
Make up to 6 user profiles
Stream using computers, Amazon Fire TV, Apple TV, Roku, and iOS/Android
Our YouTube TV review has more details
YouTube TV has made a lot of positive changes over the years. They are a package with many of the most popular channels. This includes access to local channels in most areas, and plenty of sports coverage. If you're curious, you can try out the YouTube TV 7-day trial!
Other Ways to Watch the San Diego State Aztecs Streaming Online
As you can see, there are several good options available if you want to watch the San Diego State Aztecs without cable. If Hulu Live and YouTube TV aren't the right services for you, there are other options. You can also check out the following services:
fuboTV – fuboTV offers ESPN an over 100 others. They also offer CBS and FOX in many areas. The package offers over 100 channels for $59.99 a month. Find out more in our fuboTV review.
Sling TV – Sling Orange offers 30+ channels for $30 a month. This package includes multiple ESPN networks, but CBS Sports Network is not included. Learn more with our Sling TV review.
Vidgo – Vidgo is a service offering only live TV. Package start at $40 per month and include multiple ESPN networks. CBS is not available, but some local channels are. You can read our Vidgo review to learn more.
AT&T TV NOW – There are several packages to choose from, but the cheapest offering ESPN and CBS Sports Networks is $80 per month. Visit our AT&T TV NOW review, here.
We offer all kinds of details about how to watch sports online without cable. If you have questions about how to watch the San Diego State Aztecs online, we're happy to help. You might be able to find the answers you need in our guide on how to stream college basketball  without cable!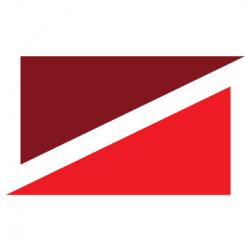 Latest posts by Helen Back
(see all)