Watch Man City and Inter in the 2022-23 UEFA Final on June 10th.

Watch it on CBS with Fubo!
And then there were four… the FIFA World Cup 2022 Semi Finals are on! The first of two semi-finals matches airs Tuesday, December 13 at (EST). The match will air live on Fox and Telemundo — read on for all the details so you don't miss a minute of this nail-biting tournament.
In a hurry? Here are our top choices for watching Argentina vs Croatia:
Fubo: The best streaming service for international sports also provides 130+ well-selected channels. Fubo allows you to try out its service free for 7 days.
DIRECTV STREAM: Get a great channel lineup with the best selection of RSNs in the industry. A 5-day free trial is now available for DIRECTV STREAM.
Sling TV: This low-cost service allows you to select just the channel lineup you want. Save 50% on your first month of Sling TV.
If you can't watch your favorite sports because of your location, get ExpressVPN to access the content you deserve.
Unfortunately, we don't know a streaming service in that covers this sport. But if you've already paid for the right service, and just can't watch because of your location, there is an easy way to get the content you deserve. You need a VPN, like one of the following.
| | | |
| --- | --- | --- |
| | ExpressVPN: Known as "The VPN that just works," it combines remarkable ease of use with with state-of-the-art power, speed, security, and privacy. Get three extra free months when you sign up for a year. Unleash your streaming with this top-rated VPN. | Sign Up Now |
| | Surfshark: Surfshark: Secure and easy to use with thousands of servers around the world. Of special note is its excellent collection of servers inside the US, which is great for regional sports lie NFL, MLB, and NBA. Get it now with an incredible 82% discount on a 24-month plan. | Sign Up Now |
| | NordVPN: One of the top VPNs with extremely fast servers all over the world. Great for streaming with tested perfomance on the biggest servers and included ad-blocking. Currently offering 70% discount on 2-year plans. | Sign Up Now |
If you're overwhelmed and not sure where to begin, you'll find all the answers in our full VPN guide.
The Croatian team with their human wall of a goalkeeper, Dominik Livaković, will battle the Argentinian juggernaut headed by the legendary Lionel Messi at Lusail Stadium in Doha.
Both teams got here via penalty shootout, which leaves fans with mixed feelings, but there's no questioning either team's ability. Croatia made it all the way to second place last World Cup and is itching to take the trophy this year.
Meanwhile, two-time winner Argentina (and four-time quarter finalist and three-time finalist) hopes to add a third feather in its cap. This is also its star player Messi's last run at his World Cup dream — you better believe he's going to make it count.
Semi Finals Schedule
The World Cup 2022 Semi Finals bring us down to 4 teams and 2 games. Both matches' kick-off time is at ( GMT) on successive days.
Tuesday, December 13 : Argentina vs Croatia (Fox/Telemundo)
Wednesday, December 14 : France vs Morocco (Fox/Telemundo)
Sign Up for a Free 7-Day Fubo Trial
How to Watch Argentina vs Croatia
Now that we're down to just two matches at World Cup 2022, they're both on the same two channels:
So, the Argentina-Croatia match will be broadcast on Fox and Telemundo.
One of the few things you can still get free is an over-the-air television signal — which means you can pick up Fox or Telemundo with an antenna, if you live close enough.
Tuesday, December 13, : Argentina vs Croatia (Fox/Telemundo)
But let's say you don't want or live too far away to use an antenna. You still don't need cable! Streaming services provide the same or better channels and features at the same or better quality for the same or lower prices. We recommend FuboTV (see our Streaming Guide) for the true soccer buffs. And for those with an eye to a bargain, Sling TV is a great option for just $40.00/mo (viewer's guide).
Other streaming services worth a look are Hulu + Live TV, DIRECTV STREAM, Vidgo, and YouTube TV. And if you only care about commentary en español, Peacock has you covered for just $4.99/mo.
After the Semifinals there are just two matches left:
Third Place Playoff, match on December 17th
Final, match on December 18th.
How to Watch Argentina vs Croatia in Every Country
Game Analysis: Argentina vs Croatia
The experts have Argentina as the likely victor, although Croatia is not to be underestimated, especially after their defeat of powerhouse Brazil.
Team Argentina
Argentina's star forward and team captain, the legendary Lionel Messi, is considered by most to be one of the greatest players in the history of the sport. He has netted a remarkable 111 career goals in international competitions. Behind Messi, Argentina beat the Dutch in the World Cup Quarter Finals to advance to the semifinals.
Team Croatia
Croatia, a solid team in their own right, defeated Brazil and their generational talent, Cristiano Ronaldo, in the previous round. They only had one shot on goal during the game, in the second half of extra time, but it found the back of the net. After the match ended in a 1-1 tie in extra time, Croatia won on penalty kicks.
History of the Two National Teams
Croatia reached the Finals of the 2018 World Cup in Russia, but had to accept a runner-up finish as they ended up losing to France. Argentina was also eliminated by France earlier in the competition, during the Round of 16.
That year was also Croatia's best-ever finish in their World Cup history, never having reached the Finals before. Argentina, on the other hand, has won three tournaments in their history, tied for second-most.
The two teams also faced each other in the Group Stage that year, with Croatia scoring an upset 3-0 victory. The second goal in that contest was scored by Luka Modrić, who will look to lead his squad to victory over Argentina again.
Team Comparison and Key Players
Argentina decidedly has the advantage offensively, with not only Messi but Julian Alvarez as well, who has scored two goals in his past three games. Croatia is still a formidable team, however, with defensive wizard Luka Modrić also capable of scoring goals himself, having netted 23 in international competitions, with three coming so far this year.
On the other hand, Croatia may have the stronger defense of the two, with only three goals allowed in their five tournament games to this point, while Argentina has allowed five. Both teams have two shutouts in that time period as well.
"The Battle of Lusail"
That's what the Netherlands vs Argentina match is already being called. There's no doubt things got a little out-of-hand, as evidenced by the record number of yellow cards (18). The Argentines had a comfortable 2-0 lead (goals by Nahuel Molina and Messi), but after Wout Weghorst scored for the Dutch at 83 minutes, the tension started to show.
At around 88 minutes, Argentinian midfielder Leandro Paredes tripped Dutch defender Nathan Aké, Aké went down hard, and Paredes double-downed on his foul by lobbing the ball into the Netherlands bench. The Dutch players came out onto the pitch en masse, and Team Captain Virgil Van Dijk made a beeline for Paredes and body-slammed him to the ground. The fracas ended with at least two yellow cards, one for each team, and ten minutes of stoppage time added.
At 111 minutes, Argentina manager Lionel Scaloni signals their determination to proactively shut the match down by replacing Lisandro Martínez, a defender, with Ángel Di Maria, a forward.
After extra time, the match went to a penalty shootout. Argentina goalkeeper Emi Martínez saved penalties from Van Dijk and Steven Berghuis (Teun Koopmeiners, Weghorst, and Luuk de Jong all scored penalties for Oranje). Meanwhile, fortunately for the Albiceleste, Netherlands goalkeeper Andries Noppert did not fare as well. Gonzalo Montiel, Messi, Paredes, and Lautaro Martínez all scored (Enzo Fernandez missed) — and Argentina beat Netherlands 4-3 on penalties.
The drama didn't end with the game, though. The normally unflappable Messi was compelled to confront Dutch manager Louis Van Gaal, presumably over his team's conduct. FIFA itself is conducting an investigation into both teams' behavior — and criticisms made by the Argentines on Spanish referee Antonio Mateu Lahoz's calls during the game.
What Can Viewers Expect?
Viewers can expect a close game and potentially an all-time classic, as the two teams face off for the chance to compete in the Finals match and possibly win it all.
A large part of Croatia's potential path to victory will be their ability to keep Lionel Messi away from any scoring opportunities. Preventing him from netting a goal won't ensure a victory, but it'll make the match even tougher for Argentina.
Argentina will also need its defense in top form if they're to advance, working to prevent Luka Modrić, Julian Alvarez, and Enzo Hernandez from putting points on the board.
If this game has half the drama of the Netherlands match, it should be very entertaining, to say the least.
Where Do We Go From Here?
France defeated England and Morocco defeated Portugal (!), so France will play Morocco in the other semifinal. The winners of these semifinals will face each other in the Final for the trophy (and runner-up). The losers will also battle it out for third place. Fans who feel cheated out of a Messi-Neymar clash may be satisfied by a Messi-Mbappe header. As we get nearer the end, it just gets more intense!
Wrapping Up
In the World Cup 2022 Semifinals, we're down to just four teams — soon to be two. Argentina is ranked #3 by FIFA, while Croatia is #12, but being #1 didn't save Brazil. Can Croatia keep stonewalling its opponents, or will the Albiceleste's famed offense find a weak point? Don't miss this chance to find out live!
To watch the Qatar 2022 Semi Finals, we recommend fuboTV. But Sling TV is great for those on a budget.
Sign Up for a Free 7-Day Fubo Trial
What teams have been eliminated from the World Cup?
The following teams were eliminated at the Group Stage:
Belgium
Cameroon
Canada
Costa Rica
Denmark
Ecuador
Germany
Ghana
Iran
Mexico
Qatar
Saudi Arabia
Serbia
Tunisia
Uruguay
Wales
These teams were eliminated so far in the Knockout Stage:
Australia
Brazil
England
Japan
Netherlands
Poland
Portugal
Senegal
South Korea
Spain
Switzerland
USMNT (USA)
Page Updates
▼
▲
Added new section. Changes to some of the sections. Added a few links. Reworded some things.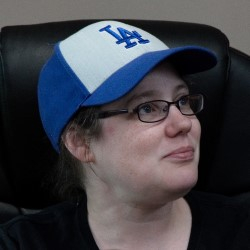 Latest posts by Alanna Baker
(see all)