Sports fans, we have arrived at the high-water mark of this quadrennial tournament: the Final. Both France and Argentina have been favorites to take the Cup throughout the entire tournament. It's all going down at Lusail Stadium on Sunday, December 18 at .
In a hurry? The FIFA World Cup Qatar 2022 will be shown live on Fox (in English) and Telemundo (in Spanish). For both those TV channels (and so much more), check out these streaming services:
Fubo: The best streaming service for international sports also provides 130+ well-selected channels. Fubo allows you to try out its service free for 7 days.
DIRECTV STREAM: Get a great channel lineup with the best selection of RSNs in the industry. A 5-day free trial is now available for DIRECTV STREAM.
Sling TV: This low-cost service allows you to select just the channel lineup you want. Save 50% on your first month of Sling TV.
If you can't watch your favorite sports because of your location, get ExpressVPN to access the content you deserve.
Unfortunately, we don't know a streaming service in that covers this sport. But if you've already paid for the right service, and just can't watch because of your location, there is an easy way to get the content you deserve. You need a VPN, like one of the following.
| | | |
| --- | --- | --- |
| | ExpressVPN: Known as "The VPN that just works," it combines remarkable ease of use with with state-of-the-art power, speed, security, and privacy. Get three extra free months when you sign up for a year. Unleash your streaming with this top-rated VPN. | Sign Up Now |
| | Surfshark: Surfshark: Secure and easy to use with thousands of servers around the world. Of special note is its excellent collection of servers inside the US, which is great for regional sports lie NFL, MLB, and NBA. Get it now with an incredible 82% discount on a 24-month plan. | Sign Up Now |
| | NordVPN: One of the top VPNs with extremely fast servers all over the world. Great for streaming with tested perfomance on the biggest servers and included ad-blocking. Currently offering 70% discount on 2-year plans. | Sign Up Now |
If you're overwhelmed and not sure where to begin, you'll find all the answers in our full VPN guide.
As FIFA's #1 ranked team, Brazil was the early favorite to go all the way. But the scrappy Croatian underdogs had other plans — and ended up taking Brazil's place against Argentina in the World Cup Semifinals.
On the other side of the bracket, Morocco stunned the world by defeating tourney favorites Portugal 1-0 in the quarterfinals. In one stroke, the Atlas Lions crushed fans of Cristiano Ronaldo everywhere, and became the first African country in World Cup history reach the Semifinal.
Unfortunately, tenacity alone can only take you so far. Argentina shut out Croatia 3-0, and France did the same to Morocco 2-0, shutting down both underdogs' World Cup Champion dreams.
This is it, this is for all the marbles, the full monty, the whole nine yards, the entire ball of wax. Whoever wins this match takes home the trophy. Will it be the defending champions, Les Bleus of France, or the challengers, La Albiceleste of Argentina? We don't know, but we can tell you: this is going to be one incredible match.
How to Watch the World Cup Final Match on TV
Like most of the Knockout Stage matches, the Final is being broadcast live in the United States on Fox Sports and Telemundo (English and Spanish, respectively.)
Both of these are over-the-air TV channels that allow you to watch in HD for free assuming you live relatively close to an affiliate. Generally, it requires that you live somewhere near a metro area. But that doesn't necessarily mean a big city. For example, there are four Fox affiliates in Wyoming and six in Montana.
Sign Up for a Free 7-Day Fubo Trial
World Cup 2022 Final Schedule
We've been following the 2022 FIFA World Cup games from the start, so you can find the complete schedule with all the results. But we are down to the last two matches. Only four teams remain. Here they are with their FIFA rankings:
This weekend sees the final two games with kick-off times each day. Saturday's game will feature the semi-finalist losers go head-to-head in a playoff for third place, while Sunday will be the final for the Cup.
Saturday, December 17 : Croatia vs Morocco (Fox)
Sunday, December 18 : Argentina vs France (Fox).
Sign Up for a Free 7-Day Fubo Trial
Stream the World Cup Final
Depending on your language, your choice for watching the World Cup is Fox or Telemundo. Not surprisingly, these channels are available from the top live TV streaming services. Consider one of these:
You can get complete Spanish-language coverage with Peacock Premium.
If not everyone in your household wants to watch the FIFA World Cup Final, you're in luck because these streaming services all allow you to watch on multiple devices. The least is 2 devices at a time (Hulu) but it goes up to 10 (Fubo) and even unlimited (DIRECTV STREAM). Most services offer 3. They also all include a cloud DVR.
Sign Up for a Free 7-Day Fubo Trial
Live Stream Devices for the World Cup Final
Most of the streaming devices in use today are supported by all these services. The following are universally supported:
Amazon Fire TV (Fire stick)
Android mobile
Android TV
Apple TV
Chromecast
iOS (iPhone, iPad)
Roku
Web browsers
FuboTV, Hulu + Live TV, Sling TV, and YouTube TV all support a number of other devices including smart TVs and gaming stations like the Xbox.
Analysis: Argentina vs France
The World Cup final matchup is set, and it features a Europe-South America showdown for the 11th time. However, it is only the second such meeting since 2002, the exception coming in 2014, when Germany defeated Argentina, 1-0 in extra time, in Rio de Janeiro.
It's safe to say both teams are beyond excited to be at the Final. French captain Hugo Lloris says playing in a second final in a row is "an amazing feeling," and Argentinian captain Lionel Messi calls the entire experience "very emotional."
Whoever wins Sunday's showdown will move into fourth place on the all-time World Cup winners list as a three-time champion. The only countries ahead of that side on that list would be Brazil (five titles), Germany (four), and Italy (four). Meanwhile, Uruguay is the only other country with multiple trophies entering 2022; the Uruguayans have two.
If 2018 champion France wins this clash, it would mark the first back-to-back World Cup champions since a Pele-led Brazilian side accomplished that feat in 1958 and 1962. Argentina last won this competition in 1986. Lionel Messi is already being compared to Diego Maradona, the Argentine who led them to victory in Mexico that year.
In 2022, both of these countries had surprising group-stage losses. France wrapped up group play with a 1-0 loss to Tunisia while Argentina opened action with a stunning 2-1 setback to Saudi Arabia. However, both have performed at high levels otherwise in their impressive respective runs to the final.
Two of the faces of this World Cup have been France's Kylian Mbappe and Argentina's Lionel Messi, and they are jointly atop the competition's goal-scoring list with five scores apiece. Mbappe has two braces, in a 2-1 group stage win over Denmark and in a 3-1 defeat of Poland in the round of 16. Messi has scored in five different games, and three of his goals have been penalty conversions. He has also tied for the most assists at this World Cup with three while Mbappe has a pair.
Messi and Mbappe, together with Olivier Giroud, are in contention for the Golden Boot. The two top scorers are also on the shortlist for the Golden Ball, along with Luka Modric (CRO), Hakim Ziyech (MAR), Antoine Griezmann (FRA), and Achraf Hakimi (MAR).
France's Theo Hernandez and Randal Kolo Muani scored their first World Cup goals in their country's 2-0 semifinal win over Morocco. Meanwhile, Julian Alvarez has been pivotal to Argentina's successes this tournament, scoring four times, including securing a brace in a 3-0 win over Croatia in the semifinals.
The French national team has been led by head coach Didier Deschamps since 2012 while Argentina's squad has been under the tutelage of head coach Lionel Scaloni since 2018.
Argentina and France have played 12 times, three of those competitive meetings, all at the World Cup. In fact, Argentina's first-ever World Cup match was against the French, a 1-0 win across the Argentina-Uruguay border in the latter country's capital of Montevideo. They also played in Buenos Aires, when Argentina hosted the World Cup, in 1978. The Argentinians claimed that group stage match, 2-1.
However, much more recently, France knocked Argentina out of the 2018 World Cup, courtesy of an exciting 4-3 win in the Round of 16 in a match that was played in Kazan, Russia. Mbappe had a brace in helping lead his French side to victory. This will be the first time the two have met in the Final.
Wrapping Up
Argentina and France are two of the best teams in the world, and they are both playing at top level. You won't want to miss this final World Cup match. You can watch it live on Fox and Telemundo. If you are a serious soccer fan, we recommend fuboTV. But if you are on a budget, check out Sling TV!
FAQs
Where can I watch World Cup replays?
You can watch them on Fox Sports app (or website), if you have a subscription to a TV service that provides Fox (as any of the services we recommend above do). Or, you can watch them free (but with ads) on Tubi, Fox's free ad-supported TV app.
What teams have been eliminated from the World Cup?
The following teams were eliminated at the Group Stage:
Belgium
Cameroon
Canada
Costa Rica
Denmark
Ecuador
Germany
Ghana
Iran
Mexico
Qatar
Saudi Arabia
Serbia
Tunisia
Uruguay
Wales
These teams were eliminated so far in the Knockout Stage:
Australia
Brazil
England
Japan
Netherlands
Poland
Portugal
Senegal
South Korea
Spain
Switzerland
USMNT (USA)
Sign Up for a Free 7-Day Fubo Trial
Page Updates
▼
▲
Added FAQ section. Formatting.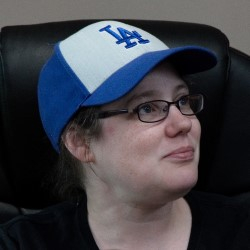 Latest posts by Alanna Baker
(see all)