The 2022-23 UEFA Round of 16 is upon us. PSG plays Bayern Munich on February 14th at . Watch it on Paramount+!
Update: Morocco defeated Portugal 1-0. Next, Morocco went to play France in the Semifinals.
It's come down to the Quarter Finals at the FIFA World Cup 2022 ! Game 3 airs Saturday, December 10 at (EST). Morocco faces off against Portugal at Al Thumama Stadium in Doha, and the match airs on Fox and Telemundo. Keep reading to find out how to watch this fantastic David vs Goliath match, plus all the others.
In a hurry? Here are our top choices for watching the Morocco vs Portugal game:
FuboTV: The best streaming service for international sports also provides 130+ well-selected channels. FuboTV allows you to try out its service free for 7 days.
Sling TV: This low-cost service allows you to select just the channel lineup you want. Save a bundle with Sling TV.
DIRECTV STREAM: Get a great channel lineup with the best selection of RSNs in the industry. A 5-day free trial is now available for DIRECTV STREAM.
If you can't watch your favorite sports because of your location, get ExpressVPN to access the content you deserve.
Unfortunately, we don't know a streaming service in that covers this sport. But if you've already paid for the right service, and just can't watch because of your location, there is an easy way to get the content you deserve. You need a VPN, like one of the following.
ExpressVPN: Premium VPN provider that just works, with 3,000+ locations in 94 countries. Supports five simultaneous devices and comes with a 30-day money-back guarantee. (ExpressVPN review)
Surfshark: Connect to over 3,200 servers in 99 countries (+ tonnes of US metro areas). Try it with a 7-day free trial.
NordVPN: Connect to over 5,000 premium servers in 60+ countries. Comes with a 30-day money-back guarantee!
If you're overwhelmed and not sure where to begin, you'll find all the answers in our full VPN guide.
Morocco is the only team to have not conceded any goals to an opponent (the only score against them was from their own team). But the Portuguese are riding high coming off a 6-1 defeat of the Swiss — more goals they they scored in their eight previous World Cup Knockout Stage matches combined.
In 9 out of 11 previous Knockout Stage clashes, European teams have defeated African teams. One of the two exceptions was Morocco's 3-0 penalty shootout shutout of Spain a few days ago — don't miss this game to see if they can do it again!
Quarter Finals Schedule
The World Cup Quarter Finals bring us down to 8 teams and 4 games. Now there are no overlapping matches. Each match features a kick-off time of (3 pm GMT) or (7 pm GMT).
Friday December 9 : Croatia vs Brazil (Fox/Telemundo)
Friday December 9 : Netherlands vs Argentina (Fox/Telemundo)
Saturday December 10 : Morocco vs Portugal (Fox/Telemundo)
Saturday December 10 : England vs France (Fox/Telemundo)
Sign Up for a Free 7-Day Fubo Trial
How to Watch Morocco vs Portugal
Since the World Cup Round of 16 is over, there are only eight teams left and four matches, it's pretty straightforward how to watch them. All the remaining World Cup matches are on just two channels:
So you can watch the match on either Fox or Telemundo.
Fox and Telemundo are over-the-air networks, so if you live close enough to your local affiliate, you can tune in to the match free with an antenna.
Saturday, December 10 : Morocco vs Portugal (Fox/Telemundo)
But if you don't want to mess around with an antenna, or your nearest station is too far away, you can always stream the games instead. We highly recommend FuboTV (see our Streaming Guide) for serious soccer buffs. But if you're out to save money, Sling TV can meet your World Cup needs for just $40.00/mo (viewer's guide).
Other streaming options include Hulu + Live TV, DIRECTV STREAM, Vidgo, and YouTube TV. And want to watch fútbol with Spanish commentary, Peacock is just $4.99/mo.
And whoever wins this match will go up against England or France in the Semifinals! Here are all the remaining Knockout Stage dates:
Semi-Finals, matches on December 13th and 14th
Third Place Playoff, match on December 17th
Final, match on December 18th.
How to Watch Morocco vs Portugal in Every Country
World Cup Quarterfinals Analysis: Morocco vs Portugal
The final 16 in the World Cup is set, and the quarterfinals will be played on December 9 and 10. One of the more intriguing matchups pits Portugal against upstart Morocco for a chance to move to the semifinals to play the winner of the France-England match.
How Did We Get Here?
Most people believed Luis Enrique's Spain would defeat Morocco in the first knockout round, and Spain had a massive advantage in time of possession and pass completed. The problem is that Spain, like every other team that has played Morocco in this tournament, could not score.
After the 0-0 tie, Morocco has still not allowed a goal by a player on the opposing team as their only goal against was an own-goal against Canada. Moroccan goalkeeper Yassine "Bono" Bounou (Seville) has emerged as a legitimate star especially after saving all three penalty kicks he faced in the shootout.
Morocco's Path to Victory
If Morocco wins this match, they will be the first African nation to advance to the semifinals of a World Cup, and they are already the first Arab nation to make the quarterfinals. To advance, however, they will need stellar play from someone not named "Bono."
Achraf Hakimi (PSG) is widely regarded as the best player on the Moroccan squad, and his defensive prowess has been obvious as the team continues to move through the tournament without allowing a goal. They will need someone to step up and provide some firepower, however, if they expect to advance past the powerful attack of Portugal. Hakim Ziyech, after retiring from the international play because of a conflict with the former Moroccan coach, will have to step up as an attacking midfielder alongside striker Youssef En-Nesyri to score at least a couple of goals if they hope to move on.
Portugal — Minus Ronaldo?
Portugal, the no. 9 team in the world coming into the Cup, continue to play like one of the favorites. Portugal's best known player, Cristiano Ronaldo (Juventus), used to be considered the best player in the world and one of the best to ever play the game.
After a conflict with Portugal team manager Fernando Santos, however, Ronaldo did not start the quarterfinal match and his role for future matches remains "undefined." Adding fuel to fire is the fact that his 21-year-old replacement, forward Gonçalo Ramos (Benfica), looked like as seasoned veteran on the field when he scored a hat-trick for Portugal.
When a player with Ronaldo's stature is benched, that becomes the story, but Portugal's 6-1 win at Lusail Stadium against a very talented Swiss team was impressive. Portugal looked like a different team when their superstar was out of the equation.
Midfielder João Félix (Athletic Madrid) controlled the ball and setup his teammates all game long while Pepe became the oldest male scorer in the quarterfinals of a Cup. Even defender Raphaël Guerreiro punched one in for the Portugal squad as the team seemed to gel together at the right time.
Portuguese defense was on point as well. Otávio was back on the field after a thigh injury, and not even Swiss striker Breel Embolo could break through.
Rafael Leão came in for Bruno Fernandes at 87 minutes and hapless Swiss goalkeeper Yann Sommer couldn't stop him from scoring Portugal's sixth goal in stoppage time.
Unstoppable Force Meets Immovable Object
It will be interesting to see what Portugal does with Ronaldo, but the real story of this game comes down to the offensive firepower of Portugal vs. the defensive prowess of Morocco. Portugal has the edge talent wise, but until someone actually scores a goal against Morocco, it would be hard to bet against them.
Wrapping Up
This matchup is the first time an Arab nation has played in the Quarterfinals. Will the last remaining African team become the first African team to make it to the semi-finals? Or will the Portuguese powerhouse claim another victim? Anything can happen, so make sure you don't skip this game!
To watch the Qatar 2022 Quarter Finals, we recommend FuboTV. But Sling TV is great for those on a budget.
Sign Up for a Free 7-Day Fubo Trial
What teams have been eliminated from the World Cup?
The following teams were eliminated at the Group Stage:
Belgium
Cameroon
Canada
Costa Rica
Denmark
Ecuador
Germany
Ghana
Iran
Mexico
Qatar
Saudi Arabia
Serbia
Tunisia
Uruguay
Wales
These teams were eliminated so far in the Knockout Stage:
Australia
Brazil
England
Japan
Netherlands
Poland
Portugal
Senegal
South Korea
Spain
Switzerland
USMNT (USA)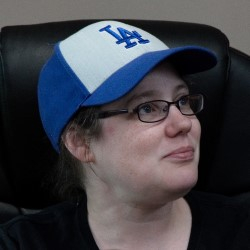 Latest posts by Alanna Baker
(see all)