Watch Man City and Inter in the 2022-23 UEFA Final on June 10th.

Watch it on CBS with Fubo!
The FIFA World Cup starts November 20, and this will be the second match for both the Portuguese National Team and the Uruguayan National Team. This match will take place on November 28 at , and you can read on to learn more.
In a hurry? This match and all other World Cup matches will be available live on the following streaming services:
Fubo: The best streaming service for international sports also provides 130+ well-selected channels. Fubo allows you to try out its service free for 7 days.
DIRECTV STREAM: Get a great channel lineup with the best selection of RSNs in the industry. A 5-day free trial is now available for DIRECTV STREAM.
Sling TV: This low-cost service allows you to select just the channel lineup you want. Save 50% on your first month of Sling TV.
If you can't watch your favorite sports because of your location, get ExpressVPN to access the content you deserve.
Unfortunately, we don't know a streaming service in that covers this sport. But if you've already paid for the right service, and just can't watch because of your location, there is an easy way to get the content you deserve. You need a VPN, like one of the following.
| | | |
| --- | --- | --- |
| | ExpressVPN: Known as "The VPN that just works," it combines remarkable ease of use with with state-of-the-art power, speed, security, and privacy. Get three extra free months when you sign up for a year. Unleash your streaming with this top-rated VPN. | Sign Up Now |
| | Surfshark: Surfshark: Secure and easy to use with thousands of servers around the world. Of special note is its excellent collection of servers inside the US, which is great for regional sports lie NFL, MLB, and NBA. Get it now with an incredible 82% discount on a 24-month plan. | Sign Up Now |
| | NordVPN: One of the top VPNs with extremely fast servers all over the world. Great for streaming with tested perfomance on the biggest servers and included ad-blocking. Currently offering 70% discount on 2-year plans. | Sign Up Now |
If you're overwhelmed and not sure where to begin, you'll find all the answers in our full VPN guide.
World Cup Group H Match Schedule
This match is the second match for both teams and will go a long way in determining who wins the stage. Portugal at no. 9 in the world and Uruguay at no. 14 are the two highest-ranked teams in Group H and are strong favorites to advance past the group stage. While Ghana will have a hard time progressing, South Korea could pose a major threat to either of these clubs, so a win in this match is key.
Below is a complete list of the group stage matches for both teams, all times are in EST:
Sign Up for a Free 7-Day Fubo Trial
Where to Watch FIFA World Cup 2022
Every match in the Cup will be broadcast live. In the United States, Fox and Telemundo own the rights to every World Cup through 2026 and as such will be broadcasting the matches on American television.
After the group stage, the knockout stage begins featuring the top two teams from every group. The schedule is as follows:
Saturday December 3rd – Tuesday December 6th: Round of 16
Friday December 9th – Saturday December 10th: Quarter-Finals
Tuesday December 13th – Wednesday December 14th: Semi-Finals
Saturday December 17th: Third-place play-off
Sunday December 18th: Final
Portugal vs Uruguay: The Matchup
The group stage match between Uruguay and Portugal will be the second match for each team and features two of the top 15 national teams in the world. Portugal will be slightly favored to win, but South American teams like Uruguay play a different brand of soccer and can usually shut down even the best strikers in the world with a suffocating, hard-nosed defense. The star power and skill lean toward a talented Portuguese team, but the hard-playing Uruguayan squad can hang with any team in the world.
Superpower Your Streaming With a VPN
For the sake of privacy, security, and access, you should be using a VPN. They are low-cost and easy to use. We've been using them for years and our top pick is ExpressVPN. Be sure to check out our deals page on ExpressVPN, NordVPN, SurfShark and PureVPN.
Portugal's World Cup Squad
Nickname: A Seleção (The Selection)
Coach: Fernando Santos
Captain: Christiano Ronaldo
Top Scorer: Christiano Ronaldo
Most Caps: Christiano Ronaldo
Portugal features one of the two most skilled, popular, and recognizable players in the world in Christiano Ronaldo. With 191 caps and 117 goals for Portugal, he and Lionel Messi are two of the best in the world and two of the greatest of all time. In the 2018 World Cup, Portugal progressed to the Round of 16 where they were defeated 2-1 to none other than Uruguay, their opponents for this match. It was a disappointing finish for Ronaldo and Portugal, but the team played well and are one of the favorites in 2022.
Watch for:
Christiano Ronaldo remains one of the best and most exciting players in the world.
Some people consider Bernardo Silva the best Portuguese player in the world right now, and he will be a key in the team's success.
Watch for Ronaldo's relationship with Bruno Fernandes.
Notable Players:
Sign Up for a Free 7-Day Fubo Trial
Uruguay's World Cup Squad
Nickname: La Celeste (The Sky Blue)
Coach: Diego Alonso
Captain: Diego Godín
Top Scorer: Luis Suarez
Most Caps: Diego Godín
The Uruguayan National Team, with 19 international trophies including two Cups, is one of the most successful national teams in the world. Diego Godin and Luis Suarez lead the team in caps and goals and with Godin on defense and Suarez on offense, they provide leadership to the rest of the team. While Uruguay has produced some really good strikers through the years, it is their defense that sets them apart. Godin and Jimenez must play well for the team to succeed.
Watch for:
Will Darwin Nunez turn into the star that some believe he can be and can he score a few goals for the Uruguayan squad in 2022?
Can Godin and Jimenez combine to be one of the better defensive tandems in the tournament?
Is Luis Suarez still the Suarez of old or will his 35 years show itself this year?
Notable Players:
Luis Suarez
Ronald Araujo
Diego Godin
Fernando Muslera
Federico Valverde
Facundo Pellistri
Prior Matches Between Portugal and Uruguay
Uruguay defeated Portugal 2-1 in the Round of 16 of the 2018 Cup to send Portugal packing.
What's the Venue For Portugal vs Uruguay's World Cup Match?
This will be the fourth match of Group H and the second for both teams. The match will played at Lusail Stadium in Lusail, Qatar, the newest and largest soccer stadium at the event.
Sign Up for a Free 7-Day Fubo Trial
What to Know Before You Go
The winner of this match will probably win the Stage as well setting this up as the most important match in Group H. Because of their star power, many will be looking for Portugal to come out on top, but Uruguay has the grit and determination to pull this out as well. This is the 37-year-old Christiano Ronaldo's last shot at an International triumph, it will be interesting to see how his team rallies around him.
FAQ
Can I watch Portugal vs Uruguay at the World Cup for free?
For supporters of both countries, watching this World Cup game for free will be easy. The main Fox Network and Telemundo have rights to the respective English-language and Spanish-language broadcasts. Both are over-the-air networks that you can pick up with a digital antenna. You can also join other fans of your country's team by joining them at your local sports bar that broadcasts Qatar 2022 tournament games.
Will the radio air Portugal vs Uruguay World Cup match?
Fox Sports has the English-language right to broadcast all the tournament games on Sirius XM Channel 83. Fans can also find the game on their local Fox Sports Radio outlet. If you need to find one in your area, use the TuneIn or IHeartRadio apps. TuneIn may also be able to help fans find an international radio broadcast in Portuguese. For Spanish language radio, go to fdpradio.com to find your local Fútbol de Primera station.
Has Uruguay played Portugal before?
The two teams have met three times in international play, the last being in the Knockout Round of the 2018 tournament, with Uruguay winning 2-1. Prior to that, the two teams fought to a draw in the Independent tournament in Brazil in 1972, while Portugal won an international friendly contest in 1966.
Is Portugal better than Uruguay?
Portugal and Uruguay are evenly matched in talent, with Portugal getting the edge. Uruguay has aging stars in Edison Cavani and Luis Suarez, but the side also has youngsters like Darwin Nunez, who could lift them to victory. Portugal has a strong English Premier League contingent, including Cristiano Ronaldo, who just mutually agreed to part ways with Manchester United. Manager Fernando Santos must ensure that the controversy doesn't affect his team.
How do I watch each qualifying team in the World Cup Qatar 2022?
Here are our guides to watching each qualifying football team in the FIFA World Cup Qatar 2022 .
Be sure to check our our match schedule too, including today's games.
How can I watch other soccer leagues and major games?
These guides provide detailed information:
Page Updates
▼
▲
Updated some section headings. Updated some sub-sections. Additional links.

Added sub-section. Formatting changes.

Changed some content in main section. Reworked one section. Updated some sub-sections.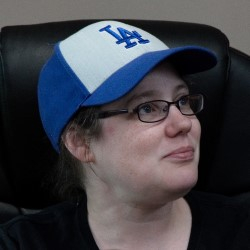 Latest posts by Alanna Baker
(see all)