As the List of Channels Grows, Sling TV Keeps Getting Better and Better. And by adding just one more device, we may have the Complete Solution we have been waiting for.
What Is Sling TV?
The one topic the cord-cutting community cannot stop talking about is Sling TV. An over-the-top service produced by Dish Network that offers 33+ live television channels (and growing) for $35 a month; with the option of adding on additional channel packages for as little as $6 each.
Sling TV is an almost perfect Cable TV Alternative. By just adding one or two more devices / services, there is no doubt that you can successfully rid yourself of that expensive cable TV bill, while retaining the shows and sporting events that you love.
To many, this is the service that cord cutters have been waiting for; a cable TV alternative that makes companies like Comcast obsolete.
But is it really?
Don't get me wrong, I think Sling TV is amazing, and it will definitely help change the way we view television; but I don't think Sling represent the end all cable TV alternative we've all been waiting for. But with one or two companion devices – it could be. Allow me to explain.

What Is a Complete Cable TV Alternative?
So in order for a service to be called a complete cable TV alternative, it has to have the following features:
The ability to stream television online (Could be in the works. Read about the anonymous tip a fellow blogger got here)
It has to be contract-free
It has to be inexpensive
You have to be able to use it on multiple devices at once
It has to support over-the-air television (i.e. broadcast networks like ABC, NBC, or CBS)
So how does Dish's new product match up against this definition? Let's take a look.
SlingTV Channels
Sling TV offers 33+ live television channels in two packages for $35 a month. There are no contracts and you pay it month to month. The channels included are as followed: A&E, History, H2, Lifetime, AMC, IFC, ESPN, ESPN2, TNT, TBS, Food Network, HGTV, Travel Channel, Adult Swim, Cartoon Network, Disney Channel, CNN, El Rey, Polaris, and Galavision.
For Spanish speaking cord cutters they also have Sling Latino for only $12 a month.
For an extra $6, you can have one of the following add-on packages:
Kids Extra: Disney Junior, Disney XD, Boomerang, Baby TV, and Duck TV.
News Extra: HLN, Cooking Channel, DIY and Bloomberg TV.
Lifestyle Extra: truTV, Cooking Channel, DIY and WE tv, with FYI and LMN coming soon
Sports Extra is available for $11/mo and includes SEC Network, Pac 12 Network, Longhorn Network, beIN Sports, NBA TV, ACCN, MLB Network, ESPNU, ESPNEWS, Tennis Channel, NHL Network, and MLB Strike Zone.
For an extra $15 a month you can even get HBO.
In terms of low-cost commitment-free television entertainment, it is hard to beat. They have a great selection; and for the person who doesn't want to shell out a fortune for a couple of channels, it's a lifesaver. As far as meeting the definition of a cable TV alternative, things are looking pretty good for Sling TV.
Over-the-Air Channels
Sling TV is missing the single most important element of the cord cutting experience, which is integration with an over-the-air television (OTA) antenna. OTA television is really easy to overlook until you realize that most of your favorite television shows are on the major broadcast networks. If you Google "Most popular television shows 2014" you will notice, with few exceptions, that the most popular shows last year were all on network television.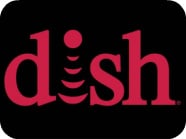 Not to mention the fact that without OTA support, you'll miss out on all the sporting events that air OTA. That means very little NFL, no World Series, etc… ESPN is great to have, but if you're missing out on some of the most basic of sports programming to have it; what's the point?
OTA television is free for anyone that has an OTA antenna, so it is incredibly perplexing why they don't offer the broadcast networks; especially when you consider the fact that Dish Network should have the rights to carry those networks.
Worth noting, Sling does offer FOX in some areas, but as you would suspect, blackout rules do apply. So if you are counting on Sling for your favorite sporting event, you may be disappointed.
Click Below to Learn More:
Indoor Antennas
Outdoor Antennas
OTA DVRs
Mohu Antennas are the #1 Selling Antennas on Amazon for a Reason!
Sling TV Devices
Whether you love Amazon Fire TV, Roku (including Roku Ultra), iOS, Apple TV, Android, Mac, Xbox One, or PC, Sling TV is pretty much everywhere! Here are some of the promotional offers we have seen pop up in the last few weeks:
Sling and Apple Team Up
Get Apple TV for just $89 when you prepay 3 months of Sling TV.
Great Leap Forward? Yes
Complete Alternative to Cable TV? No
Are we 80% There? YES
By leaving out OTA television and by limiting how many devices can be used at once, Dish has failed to meet the minimum requirements of a complete cable TV alternative. Without the bulk of America's favorite shows and the ability for more than one person to use your account, this device is just another service in a sea of competitors.
That is not to say Sling is not without its merits; and during football season you can bet I will be giving Sling TV a good hard look. However, we cannot call this service a true cable TV alternative quite yet. You never know, Dish may add OTA television to its line-up later on down the road; but until that day comes, you'll still need a good old fashion OTA antenna.
Sling TV Technical Support
Need technical support? Here are your options: Support is best handled by their phone number: 888-893-9069, but they are also on Twitter @SlingAnswers
In summary, I think your best off combining a few services together to get everything you need. Sling TV for your niche channels, an OTA Antenna for your major network broadcasts and a streaming service like Netflix for movies. If you really want to go the extra mile, add the Sling TV DVR to the mix.
What you also need to know about Fire TV, is that unlike the Fire Stick, it can stream 4K / UHD programming. This is a huge advantage if you are like me and want to buy technology that the times can grow into, vs buying technology that time is quickly forgetting.
My point being, there is not one end all solutions. But by combining a few services, we can get pretty darn close.
Do you have Sling TV? If so what do you think? I want to hear from you. Do you disagree? Agree? Or have more to add? Please reach out and share your thoughts.
Ditch "Big Cable" Now – 3 Simple Steps to Cut the Cord
Pick the right streaming service
Get the content you deserve with the best VPN.
Supercharge your internet provider
That's it — you'll save money, take back control, and enjoy TV more!
Page Updates
▼
▲
Pricing updates. Mentioned offers. Added some more links.

Image changes. Pricing updates. More links.

Updated some section headings. Updated some sub-sections. Put related links.

Updates to a section. Reworked one section.

Pricing updates. Added useful links. Mentioned offers.

Added some links. Image changes. Mentioned offers.