Since DIRECTV dropped Newsmax, many Conservatives are left wondering why it can be so difficult to find options beyond Fox News. Plenty of viewers, especially in red states, feel frustrated and disillusioned that their news channel lineup doesn't match their political perspective.
As a streaming TV platform dedicated to providing a wide ideological spectrum to its Republican and Democrat viewers, and everyone in between, Sling TV is a reliable, affordable alternative to less fair-minded TV providers.
In a hurry? Sling TV's Blue package is $40.00/mo and includes Fox News. Add on the News Extra for $6/mo, and you can watch Newsmax, Fox Business, and 9 other news and information channels from around the world.
DIRECTV has come under fire for dropping the conservative outlet Newsmax, a move criticized by both former President Trump and potential future president, Florida Gov. Ron DeSantis. The issue has even gotten the attention of GOP lawmakers in the Senate.
Misinformation on social media platforms is rife. It's more important than ever to find a news source you can trust for contentious issues such as the war in Ukraine, healthcare, the situation in East Palestine, and President Biden's student debt programs.
That's why Sling TV has a range of news networks, both domestic and global, with right, left, and center philosophies.
First, though, a brief overview on what Sling TV is and how it works.
Sling TV: An Alternative to Traditional Cable
Sling TV is a streaming live TV provider. That means that it uses your internet connection (the same one you're using to read this article) to transmit (or stream) TV channels to you. These can be pay networks (what are commonly called "cable channels," like A&E, Discovery, or History) or over-the-air (OTA) local channels (such as ABC, NBC, and Fox.)
What makes Sling different from other TV services, both streaming and traditional, is its freedom to personalize your plan.
You can choose from Sling Orange or Sling Blue (either one is $40.00/mo and has around 40 channels). Sling Orange has Disney channels and ESPN, while Blue has Bravo, Discovery, Fox, Syfy, and more. Or you can get Orange + Blue for $55.00/mo.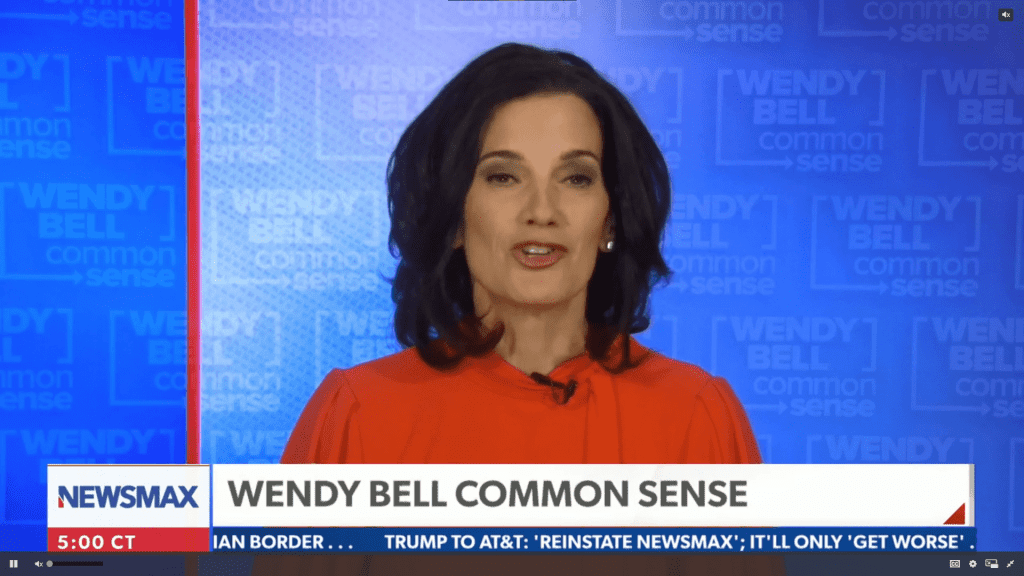 Then you can customize with bundles of 5–10 channels called Extras, most of which are $6/mo. Finally, you can finish your custom TV package with à la carte premium services that run anywhere from $3 to $40, with most of them less than $10.
Sling TV is owned by Dish Network, and supports one of the broadest ranges of streaming devices and smart TVs, so chances are you already own a device that can stream it:
Apple TV
Roku
Amazon Fire TV
Android TV
Chromecast
iOS mobile devices
Samsung Smart TVs
If not, streaming devices are widely available and start at around $25.
All plans come with 50 hours of cloud DVR storage, upgradable to 200. Subscribers in select markets can get NBC and/or Fox.
You can find more information and comparisons in our full Sling TV review.
Streaming News on Sling TV
If you like staying on top of breaking news, no question, you'll want the Sling Blue plan, which includes Fox News, Local Now, Bloomberg TV, and HLN. Add on the News Extra for an additional $6/mo, and you'll get 11 more news and info networks:
CGTN
Law & Crime
NDTV 24×7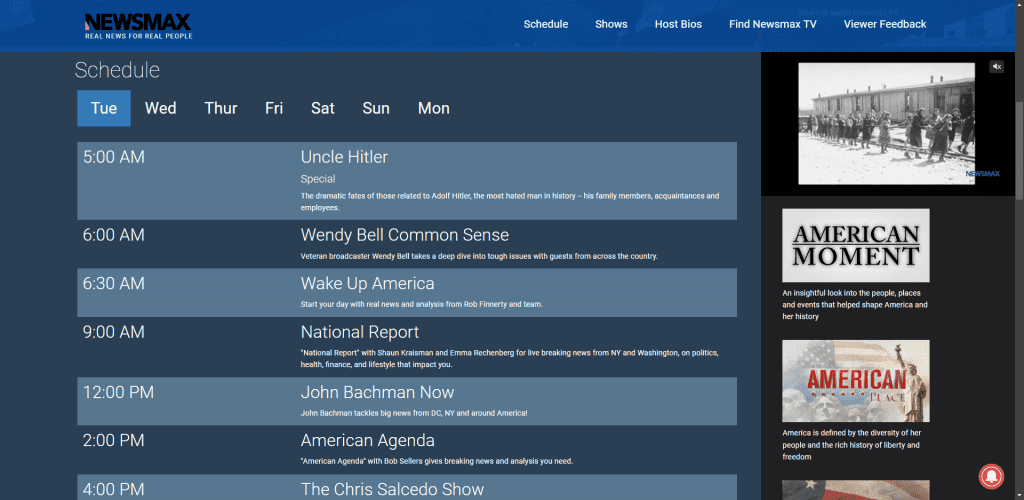 That's over 52 channels, and around a quarter of them are news or news-related, for $46. Plus you get plenty of lifestyle, kids, movies, comedy, sports, and other entertainment networks to occupy the whole family.
You can watch shows live when they're scheduled, or on demand at your convenience.
Alternatives to Sling TV for Conservative News
Every streaming service that has news channels has Fox News, and most of those have Fox Business. Hulu + Live TV and DIRECTV STREAM don't have any conservative voices beyond that, but a couple other streaming TV providers do: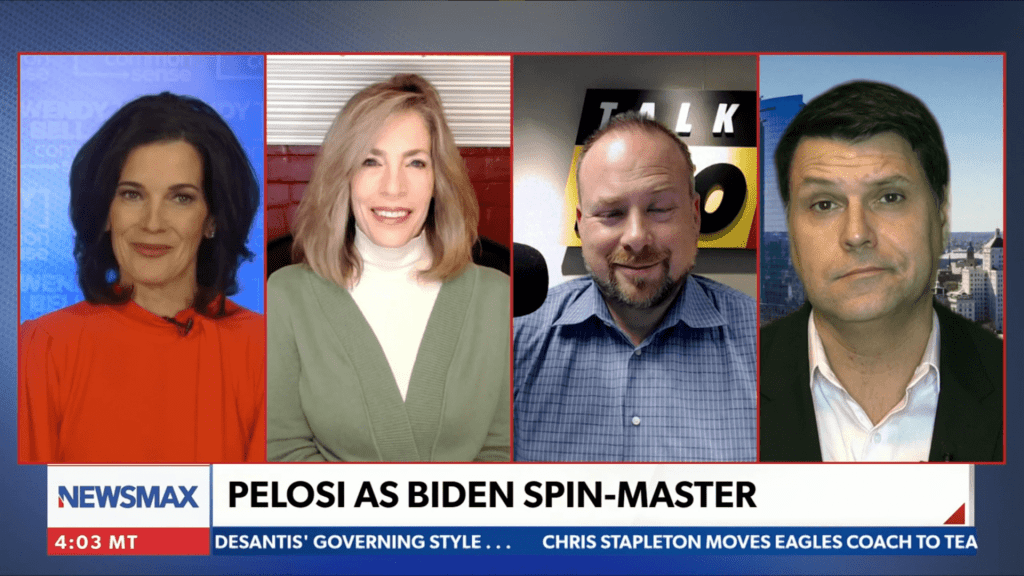 Wrapping Up
Someone needs to keep tabs on the judiciary, the attorney general, the White House, the DOJ, and the Supreme Court and keep them accountable. From CPAC coverage to lab leaks, lawmaking in Washington, D.C. to the race for Chicago mayor, Sling's got the news networks to cover it.
So if you're a Conservative who's fed up with your favorite news networks getting dropped over the last year, sign up for Sling TV's News Extra and enjoy all the Newsmax you want. Subscribe now, and your first month is half off!
Featured graphic created using photo by Marco Verch under CC BY 2.0 via Flickr.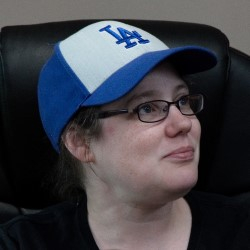 Latest posts by Alanna Baker
(see all)