The 2023 NCAA College World Series Selection Show will take place at ET on Monday, May 29. You can watch all the 64 teams being drawn for less with Sling TV!
In a hurry? All the coverage of the college world series will be aired on ESPN2. You can get ESPN2 and more channels for just $40.00/mo on Sling Orange. Save 50% on your first month of Sling TV.
The College World Series Selection Show is where 64 teams are drawn against each other for the NCAA Division I baseball tournament. (The women's event happened earlier.) They compete for two rounds of multiple games with eliminations after which only eight teams are left.
The final eight teams proceed to the College World Series, which is the pinnacle of the Division I tournament.
College World Series Schedule
The 2023 CWS Selection Show will air Monday, May 29th at on ESPN2. The rest of the event will be shown on various ESPN channels.
Here is the general schedule:
May 29: Selection Show
Jun 2 – Jun 5: Regionals
Jun 9/10 – Jun 11/12: Super Regionals
June 16: First MCWS game
June 24 – June 26: MCWS Finals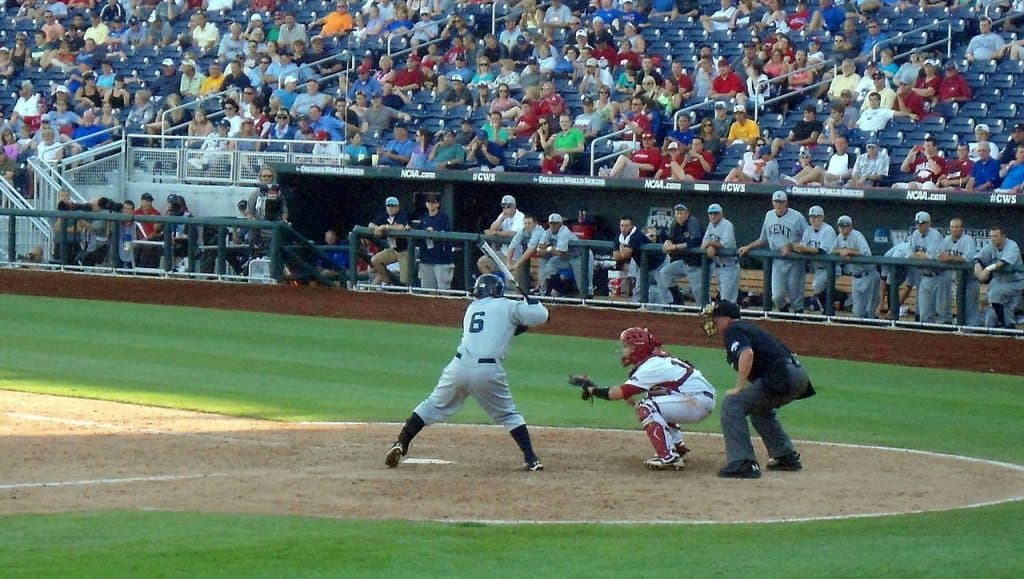 Stream the College World Series Selection Show
Since the selection show will be on ESPN2 and the main CWS will air mostly on ESPN with some support from ESPN2, your cheapest option for watching it all is with the Sling Orange plan for $40.00/mo.
This plan comes with ESPN, ESPN2, and ESPN3 — this last one is really its own streaming service with a ton of college sports and almost complete coverage of everything on ABC Sports.
You also get Dinsey Channel, AMC, CNN, Comedy Central, HGTV, History, Lifetime, Nick Jr, TBS, TNT, and much more. And you get 50 hours of cloud DVR storage.
Sling TV also offers an unmatched add-on selection. In fact, it is hands-down the most customizable service in the industry.
College World Series Overview
The NCAA Men's College World Series (MCWS) is a tournament that pits eight finalists from the DI baseball tournament to determine the Men's College World Series champion.
The eight teams are split into two brackets of four teams that play two elimination rounds to remain with the two finalists. This year's edition will be held at the Charles Schwab Field in Omaha, Nebraska from June 16 to June 25/26.
The College World Series was first held in 1947 at Hyames Field in Kalamazoo, Michigan. It has been held in Omaha, Nebraska since 1950.
The USC Trojans have the most wins with 12 titles. Texas Longhorns and LSU Tigers are tied for second with 6 titles each. The Pac-12 is the most dominant conference with 18 titles won.
Ole Miss won the 2022 College World Series.
Wrapping Up
Watch all the matchups from the College World Series Selection Show on ESPN2. Get ESPN2 and more channels with Sling TV!