If you're a sports fan, you may be worried about cutting the cord, and what that will do to the amount of sports coverage you receive. However, thanks to services like Fanatiz, you should be able to find many of your favorite sports.
In a hurry? If you already know what Fanatiz offers, you can get started with the free Fanatiz plan. If you like what you experience, you get also get access to your favorite sports leagues for $9.99 per month.
Fanatiz is a sports streaming service. You'll find soccer leagues and many other sports leagues. This is great for sports and soccer fans because some of these leagues are harder to find on other services. If you're new to this service, this Fanatiz review will tell you everything you need to know!
You'll find out if Fanatiz is worth signing up for, what you get, and how you can experience a sample during a Fanatiz free trial!
Fanatiz Review: Pros & Cons
All streaming services offer a variety of pros and cons. Here are the strengths and shortfalls of Fanatiz:
Pros
Affordable at $9.99 per month
No contracts or commitments
Watch most sporting events live or on-demand
Your package includes international sports and harder to find sports channels
Works with most devices
Cons
A cloud-DVR is not included – you can watch some things on-demand, but not everything
Limited content – You wouldn't be able to replace cable with Fanatiz. That said, it's great for sports coverage you can't find elsewhere
What is Fanatiz?
Fanatiz is a sports streaming service. It broadcasts various soccer leagues, tournaments, and a variety of international sports channels. You'll get to watch soccer competitions from around the world.
You'll also find motorsports, golf events, and more.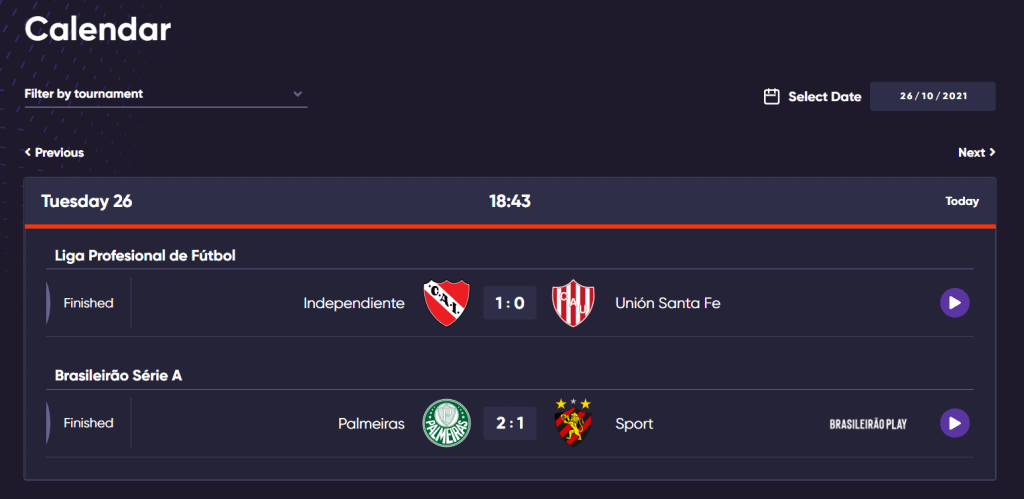 In the US, services like this are worth considering for soccer fans, because many leagues and tournaments can be hard to find.
While there are some options for international sports, the channels and events you want are only available on limited streaming services. In most cases, you can't find them through cable without an extra fee, if at all.
However, services like Fanatiz remove the need for extra fees by allowing you to stream your favorite sports without cable online.
How To Sign Up With Fanatiz
Fanatiz works like any other streaming service. Here are the basics:
Start by signing up for the Fanatiz free 7-day trial.
You can also get started with Fanatiz Freemium and opt-in for the free trial later — the standard price is $9.99 per month.
There are no contracts or commitments, so you can cancel at any time.
Stream content on Roku, Amazon Fire TV, Apple TV, Chromecast, computers, mobile, and other supported devices.
Watch and enjoy your favorite soccer, motor sports, golf, and more!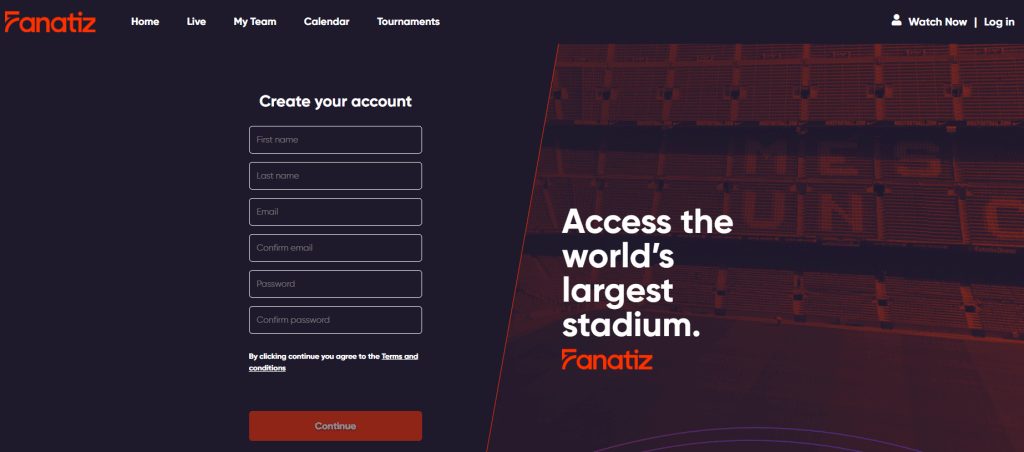 Fanatiz is set up much like other streaming services. You connect through most streaming devices and you can watch your favorite sports legally, without cable.
If you're not satisfied with what you find during your trial, you can cancel, and you won't be charged. Otherwise, you're able to remain a subscriber as long as you want.
What Can I Watch With Fanatiz?
Fanatiz offers content based on where you live. In the US you'll receive the following tournaments and more:
Copa Libertadores
Sudamericana on beIN SPORTS
Superliga Argentina (First division)
Copa Argentina
National leagues, including first division games from France, Portugal, Peru, Colombia, Ecuador, and Uruguay
Peru Magico
Guatemala League
National basketball, handball, boxing, and motorsports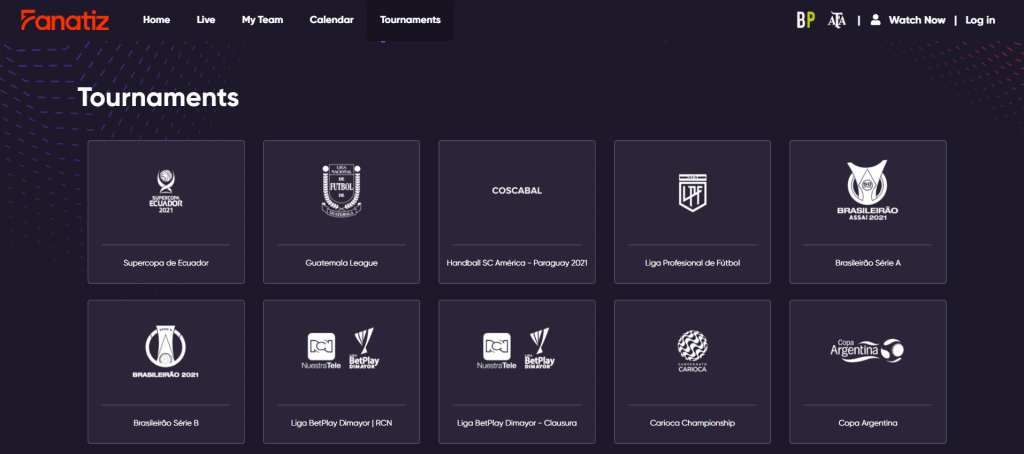 ​On top of all this, you'll also get the following sports channels with Fanatiz:
TyC Internacional
RCN Nuestra Tele Internacional
Canal Deportivo Olimpico
Xtrem Football
ATA Football
One Football
Tigo Sports
International Streaming With Fanatiz
For this Fanatiz review, we've mainly focused on US content because we're in the States. That said, Fanatiz is an international streaming service that offers a wide range of sports coverage to many countries around the world.
Along with the US, you can get Fanatiz in Argentina, Brazil, Chile, Colombia, Bolivia, Peru, and Mexico. Prices and lineup range by the location that you're in, but all countries get the benefit of the 7-day free trial.
Fanatiz Prices and Plans
Fanatiz offers two different pricing options in the US. There is a free plan available, but it doesn't actually allow you to watch live sports. Instead, it covers highlights.
The service once offered a day pass for $5, but not anymore. Of course, if you're going as far as a day pass, you could start with the free 7-day trial and get the monthly plan, which is $9.99 per month.
There are no contracts and no long-term plans — you can cancel whenever you want.
You can even cancel your package during the free trial. Doing this ensures that you won't be charged in the future.
Supported Devices
Fanatiz is available on the most commonly used streaming devices. You can stream on:
Computers/laptops
iOS devices
Android devices
Roku
Apple TV
Amazon Fire TV
Chromecast
This will allow you to stream at home, on the go, using computers, mobile devices, and streaming boxes/sticks.
For exact supported models, refer to Fanatiz.com/devices.
Is Fanatiz Worth It?
Ultimately, whether any service is worth it will depend on personal preference. If you're a big soccer fan, Fanatiz is definitely worth a try. Fanatiz is inexpensive and offers a good deal of content for what you're paying.
You'll start with a 7-day free trial. There are no contracts, so if you sign up and aren't satisfied, canceling is easy. All in all, it's definitely worth checking out if you're a soccer fan.
Now that you've read our Fanatiz review do you still have questions? If so, feel free to leave them in the comments!
If Fanatiz doesn't seem like the right choice for you, you can check out these budget alternatives. Some of them are better suited if you want to cut the cable completely and get a bigger set of live TV channels, including sports:
Latest posts by Frank Moraes
(see all)