Hulu is generally known for two things: same- or next-day airing of currently running TV series, and its varied stable of original content. It's true Hulu has hot competition in the original content area from Netflix, HBOMax, Amazon Prime Video, and others (more every day). But it's also true that Hulu is up to the challenge.
This has been true for some time. Hulu swept the 2017 Primetime Emmys with The Handmaid's Tale. It was the service's first Emmy win and the first original streaming series to win Best Drama.
It's hard to narrow down a watchlist of Hulu Originals, but here are five of the best series you can only watch on Hulu (deal) that you should be watching right now.
Only Murders in the Building
The second season of this dryly droll murder mystery just started June 28 with Episodes 1 and 2. So there's never been a better time to turbo-binge all ten episodes from Season 1 and cap it off with the three currently out in Season 2. You're all caught up for Episode 4 on July 12!
Steve Martin, Martin Short, and Selena Gomez have great chemistry as three tenants of an upscale Manhattan apartment building who discover they're all fans of the same true-crime podcast — right before a real-life murder happens in their own building. When the cops write it off as a suicide, the trio takes on the case themselves and launch their own true-crime podcast.
Details: 30+ minutes, new episodes Tuesdays
Watch For: Tina Fey in "The Sting" (S1:E4) as a pitch-perfect send-up of Serial's Sarah Koenig
Stream Secure and Unconstrained With a VPN
A good VPN provides extra security and unequalled privacy for everything you do online. It's also an essential tool for getting the most out of your streaming services. Check out our VPN Guide for everything you need to know, including our top pick ExpressVPN.
.
Other brands worth checking out include Hotspot Shield and CyberGhost.
Little Fires Everywhere
There are so many reasons to watch this taut relationship drama. First, there's the conflict-driven dynamic between the two leads, Elena (Reese Witherspoon) and Mia (Kerry Washington). Then, the social commentary on race, class, motherhood, adolescence, and identity. And, of course, the 1990s nostalgia fine-tuned to pluck at the heartstrings of anyone over 35.
Witherspoon plays a rich, type-A "perfect" wife and mother of four in 1997 Shaker Heights, Ohio. Washington is the free-spirited, nomadic artist and single mother whose arrival in town begins to unravel the illusive faultlessness of Witherspoon's life. At its heart, Little Fires Everywhere is a cautionary tale on perfectionism. It shines a light on the cracks it hides and ultimately stresses until they shatter, sometimes explosively.
Details: ~55 minutes, 8-episode limited run
Watch For: Lexi Underwood's breakout performance as Pearl, Mia's daughter. Celeste Ng, author of the novel on which the series is based, called her "the perfect Pearl."
pen15
The hook of this cringe comedy is as simple as it is absurd: the seventh-grade BFF leads are played by the show's thirty-something creators, while the rest of the 12- and 13-year-old cast is played by actual teens. The crazy part is that this talented duo (Maya Erskine and Anna Konkle) actually manage to pull it off, turning in believable performances in which their real-life age just serves to underline the excruciating awkwardness of their characters' age.
Ended before its time due to the pandemic, this show isn't afraid to take on the very worst that early adolescence has to offer — but in the funniest way possible.
Details: ~30 minutes, 25 episodes over 2 seasons
Watch For: The turn-of-the-millennium-specific social pitfall of choosing your chat screen name in "AIM" (S1:E7). Our heroines end up with Diper911 and BabySpice666.
Supercharge Your Online Life With a VPN
If you value privacy, security, and access, you need a quality VPN. It has been an essential part of our streaming toolkit for years. We recommend (And use!) ExpressVPN. Other brands worth checking out include Hotspot Shield and CyberGhost.
Pam & Tommy
Like Little Fires Everywhere, Pam & Tommy is a limited-run series that takes place in the late 90s. Unlike Little Fires, Pam & Tommy is based on a true story, the relationship of Pamela Anderson and Tommy Lee. You might expect a lurid look at a sleazy event that got a lot of attention at the time — and you'd be right.
But the miniseries also takes a scathing look at the entire concept of privacy, the cult of personality surrounding entertainers, the rise of the celebrity gossip industry, and the misogyny of legally declaring a woman's body public property.
Details: 30+ minutes, 8-episode limited-run
Watch For: The amazing seven-hour (combined) physical transformation of Sebastian Stan (Marvel's "Winter Soldier") and Lily James (Disney's "Cinderella") into Tommy Lee and Pamela Anderson.
The Kardashians
This family just cannot stay out from in front of the cameras! The six Kardashian ladies are back, with more First World Problem drama, this time around with upgraded production values.
You don't have to admit to watching it, but there is a certain malicious satisfaction in seeing people who have waaaaaay too much money consistently fail to achieve the happiness to which they believe they're entitled. And hey, 1.7 billion social media followers can't be wrong! (Can they?)
The Kardashians debuted on April 14th of this year, and new episodes are still coming.
Details: ~45 minutes, new episodes Thursdays
Watch For: Kendall's cringeworthy attempts to slice a cucumber near the end of "Who Is Kim K?" (S1:E5).
The Rest
There are a lot more Hulu Originals, of course. Here is a mostly complete list (missing some different language versions) that you can watch right now:
11.22.63
69: The Saga of Danny Hernandez
The Accident
The Act
All Night
All That We Destroy
Alternative Therapy
The Amazing Johnathan Documentary
American Horror Stories
Animaniacs
Ask Dr Ruth
The Awesomes
Bad Hair
Baker's Dozen
Ballet Now
Batman & Bill
Battleground
The Bear
Becoming Bond
Behind the Mask
Behind the Table: A View Reunion
Big Time Adolescence
The Binge
The Bisexual
Blood Moon
The Body
Books of Blood
Boss Level
The Bravest Knight
Candified: Home for the Holidays
Candy
Captive Audience
Castle Rock
Casual
Catch-22
Chance
Changing the Game
City of Angels | City of Death
Community en Espanol
Conversations With Friends
Crawlers
Crime + Punishment
The Croods: Family Tree
Crossing Swords
Crush
Culture Shock
The Current Occupant
Curse of Von Dutch
The D-Amelio Show
A Day in the Life
Dead Asleep
Deadbeat
Deep Water
Delivered
Derek DelGaudio's In & Of Itself
Devs
Difficult People
Dollface
Doozers
Dopesick
Down
Dragons: Nine Realms
The Dropout
Dumb
East Los High
Eater's Guide to the World
Endings
False Positive
Find Me in Paris
Fire Island
The First
Flesh & Blood
Four Weddings and a Funeral
Freakish
Fresh
Future Man
FYRE FRAUD
Girl From Plainville
Gold Boy
Good Luck to You, Leo Grande
The Great
The Handmaid's Tale
Happiest Season
Hard Sun
The Hardy Boys
Harlots
Have You Seen This Man?
Helstrom
High Fidelity
Hillary
Holly Hobbie
Homeroom
Hotwives of Las Vegas
Hotwives of Orlando
The Housewife & the Shah Shocker
How I Met Your Father
I Am Greta
I Love You, America
I'm Just F*cking With You
The Ignorant Angels
The Informant
Insanity
Investigations by Vice
It Was Not My Fault
Jacinta
Jawline
Keep of the Ashes
Kid 90
La Fate Ignoranti
Leave No Trace
Letterkenny
Life & Beth
Light as a Feather
Little Monsters
Littlekenny
Look at Me: XXXTentacion
Looking for Alaska
The Looming Tower
Los Intrepidos
Love, Victor
Machine Gun Kelly's Life in Pink
Madagascar: A Little Wild
Maggie
March of the Penguins 2
Margaret Atwood
Marvel's Hit-Monkey
Marvel's MODOK
Marvel's Runaways
McCartney 3, 2, 1
Midnight Kiss
The Mighty Ones
Mike
Minding the Gap
The Mindy Project
Monsterland
Moone Boy
Mormon No More
Mother/Android
Mrs America
My Valentine
A Nasty Piece of Work
National Treasure
National Treasure: Kiri
New Year, New You
The Next Thing You Eat
Nine Perfect Strangers
No Exit
No Fue Mi Culpa
No Man's Land
Normal People
Obey Giant
The Orville
Oussekine
Out of the Shadows
Outrun by Running Man
Palm Springs
The Path
Pilgrim
Pistol
Plan B
Pooka Lives!
Pooka!
The Premise
The Princess
Pure
Quick Draw
Ramy
Reprisal
Reservation Dogs
RocketJump
Run
Safe Harbour
Sasquatch
School Spirit
Sex Appeal
Shoreasy
Shrill
Shut Eye
The Sister
Solar Opposites
Spoilers with Kevin Smith
Summer of Soul
Taste the Nation
A Teacher
Tentacles
Terapia Alternative
They Come Knocking
This Way Up
Tiny Shoulders: Rethinking Barbie
Too Funny to Fail
Treehouse
Triumph
Trolls: TrollsTopia
Two Men at War
The Ultimate Playlist of Noise
Uncanny Annie
Under the Banner of Heaven
United States vs Billie Holiday
UnREAL
Untouchable
Up to Speed
Utopia Falls
Vacation Friends
The Valet
Veronica Mars
Victoria's Secret
We Are Freestyle Love Supreme
The Weekly
WeWork
Wild Crime
Woke
Wounds
The Wrong Mans
Wu-Tang: An American Saga
Y: The Last Man
Ditch "Big Cable" Now – 3 Simple Steps to Cut the Cord
Pick the right streaming service
Get the content you deserve with the best VPN.
Supercharge your internet provider
That's it — you'll save money, take back control, and enjoy TV more!
Page Updates
▼
▲
Added new section. Updates to a section. Changed some content in main section. Reworked one section.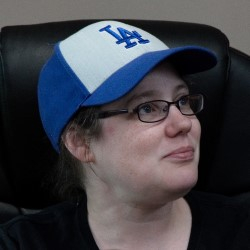 Latest posts by Alanna Baker
(see all)