DIRECTV STREAM is one of the top live TV streaming services. And when it comes to MLB, NBA, NHL, MLS, and WNBA, it is arguably the best because it is the only streaming service that offers regional sports networks (RSNs) pretty much wherever you are.
The best thing about DIRECTV STREAM is that it offers everything. All the other streaming services have holes in their lineups to keep costs down. And that's great because it allows consumers to find exactly the right service for themselves. But if you don't want to miss a game cable friends get, DIRECTV STREAM is probably the way to go!
Find out all about the free trials for top streaming services!
For 2022, DIRECTV STREAM is offering two great deals for Cyber Monday:
Save $50 over 5 months when you purchase a CHOICE Package (or better) plus one of their streaming devices. The discount is spread out monthly as $10 discounts. After 5 months the price goes back up to $74.99/mo.
Get $30 off over 3 months after a free trial period. Use the promo code SCORE at checkout to grab this deal.
You can also save big on DIRECTV Satellite:
Save $120 off the first year's price if you switch from a DISH satellite to DIRECTV. Plus, you can get up to $300 in Visa Rewards Cards.
Get NFL SUNDAY TICKET free — which is only available on DIRECTV — if you sign up for a CHOICE Package or better.
That's pretty sweet for NFL, NBA and NHL fans!
Get DIRECTV STREAM Free for 5 Days
What Does DIRECTV STREAM Offer?
Like all live TV streaming services, DIRECTV STREAM offers a selection of channels. As we mentioned, there are no holes in its programming. All plans come with local affiliates of ABC, CBS, Fox, and NBC. And you get the standard sports channels ESPN, ESPN2, and FS1. Plus you get an extensive on-demand selection.
There are four DIRECTV packages, each with more channels. DIRECTV offers a minimum of 75 channels with its Entertainment package. It costs $74.99/mo. But you can go all the way up to the Premier package for $144.99/mo, which comes with 150+ channels including premium channels from HBO Max, Showtime, Starz, and Cinemax. MGM+ is available as an add-on.
When it comes to features, no one matches DIRECTV STREAM. It provides unlimited cloud DVR storage. Individual titles are stored for up to 9 months. Other services (Hulu + Live TV, YouTube TV) offer this as well. But none of them offer streaming on unlimited devices. And that makes DIRECTV STREAM a great options for large households.
DIRECTV STREAM supports the most common streaming devices such as Amazon Fire TV (Firestick), Apple TV, Chromecast, Roku, Samsung TVs, and Android and iOS mobile devices. And although it may be a venerable brand, it's interface is modern and easy to use.
Get DIRECTV STREAM Free for 5 Days
DIRECTV Satellite
DIRECTV's Satellite TV packages offers roughly the same things as DIRECTV STREAM. It's even the same price. The problem is that to get that price, you need to sign up for a two-year contract.
More Details About DIRECTV STREAM's Cyber Monday Deals
As always with these types of big-savings deals, there is some fine print on the DIRECTV STREAM promotions that you should know about. We'll take you through them one at a time.
Save $50 Over 5 Months
This Cyber Monday deal is only for new customers and the savings is doled out over 5 months as $10 monthly discounts. After the 5 month promotional period, you'll be charged the regular price for the plan you chose.
To get this deal, you must purchase one of the following DIRECTV STREAM Packages:
You must also purchase a DIRECTV STREAM device when you checkout.
Save $30 Over 3 Months
If you prefer to start with DIRECTV STREAM's usual 5-day free trial, you can still get a discount after your trial is over by using promo code SCORE at checkout. Again, this offer is only for new customers.
To get the $30 off over 3 months, you can choose any plan they offer. The lowest plan, called Entertainment, is $74.99/mo.
The $30 savings is applied as a $10 discount over your first three months of paid service. After your free trial and discount expires, you'll be charged the regular price for the plan you chose.
Get DIRECTV STREAM Free for 5 Days
Specific Cord-Cutter Deals
Here are all the deals we are following:
Page Updates
▼
▲
Added links to streaming services. Updated some section headings. Updated some sub-sections. Added useful links.

Added buttons for streaming services. Put related links. Pricing updates. Misc content updates.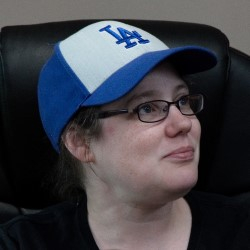 Latest posts by Alanna Baker
(see all)