Wisconsin sports fans really need to consider signing up for Bally Sports Wisconsin. And the best thing is, you don't need a cable subscription to do it.
In a hurry? DIRECTV STREAM is the King of RSNs, being the only service to offer them in most areas. Get all of them in your area with roughly 100 other channels in its Choice Plan. A 5-day free trial is now available for DIRECTV STREAM.
Bally Sports Wisconsin broadcasts Milwaukee Bucks and Brewers games as well as Wisconsin Badger college games. You may also be able to watch Minnesota Wild and Minnesota United games via Bally Sports North depending upon where you are located. Local high school contests are also made available through this network.
Get Bally Sports With DIRECTV STREAM!
What Is Bally Sports Wisconsin?
Bally Sports Wisconsin is a regional sports network — the primary Bally Sports affiliate for viewers in the state of Wisconsin. The station is also available to viewers throughout Minnesota, northwest Iowa, parts of Michigan, and Illinois.
In the event that more than one team plays at the same time, one of the games may be shown on Bally Sports Wisconsin Extra (formerly Bally Sports Wisconsin Plus). This typically happens during the spring when both the Brewers and Bucks are playing. It may also happen in the fall when the Brewers, Bucks, and Wild are all playing at the same time.
You'll typically see NCAA Division I sports from the Wisconsin Badgers and Marquette Golden Eagles. Packers preseason games are also broadcast on Bally Sports Wisconsin along with niche programming such as the World Poker Tour and AU softball.
Finally, multiple Wisconsin high school state athletic tournaments can be found on this network.
Bally Sports Wisconsin Commentators
Bally Sports Wisconsin provides commentary before, during, and after games with their shows like Brewers Live Pre-Game and Brewers Live Post-Game. They also feature other news and analysis programming.
Brian Anderson and Jeff Levering split play-by-play duties for Milwaukee Brewers telecasts while Bill Schroeder also spends time in the booth; the color analyst has been in this position since 1995. Sophia Minnaert is the team's sideline reporter.
Lisa Byington is the Milwaukee Bucks' play-by-play announcer. Her appointment to that position for the 2021-22 campaign made her the first female in that role for a major league sports team. Marques Johnson accompanies her as color commentator.
Streaming Bally Sports Wisconsin
There is only one option to stream Bally Sports Wisconsin. However, later on, we'll cover a few ways to help you watch BSW programmes without this service.
DIRECTV STREAM

Back in 2020, FuboTV, Hulu + Live TV, and YouTube TV all offered Bally Sports Wisconsin (then called Fox Sports Wisconsin). But the following year, all of them dropped Bally from their channel lineups. Today, only DIRECTV STREAM offers Bally Sports Wisconsin.
To get it, you must live in the channel's coverage area (generally Wisconsin or Minnesota) and subscribe to one of their plans that offers RSNs. The cheapest is the Choice Plan for $89.99/mo. In most locations, you will get both Bally Sports Wisconsin and Bally Sports North.
Additionally, you get roughly 100 general channels with a good selection of sports including ESPN, ESPN2, ESPNU, ACC Network, SEC Network, and FS1. You also get the Tennis Channel, NBA TV, and MLB Network. The higher-priced plans include even more channels.
DIRECTV STREAM also comes with excellent infrastructure. All plans come with unlimited cloud DVR storage. And they all allow you to stream on up to 20 TVs and devices at home. So if you have a large household, it's a particularly compelling plan. It also allows you to stream on up to 3 screens outside your home.
Get DIRECTV STREAM Free for 5 Days
Bally Sports Wisconsin Alternatives
If you don't live in the Bally Sports Wisconsin coverage area or you don't want to pay $85 per month, you have some other options for watching Wisconsin-based sports.
If you are a Brewers (MLB) or Bucks (NBA) fan, you can get access to all their games through MLB.TV ($24.99/mo) or NBA League Pass ($28.99/mo). Both of these have cheaper full-season rates.
These are great if you live outside the Wisconsin area because you can watch all the games live. If you live in the area, however, you will have to wait until the game is over and watch it on-demand.
A less appealing choice is to restrict yourself to nationally televised games. In this case, general streaming services like Hulu + Live TV or Vidgo will work well. What's even better, is FuboTV, which comes with the four Big Ten Network channels.
Watch Bally Sports Wisconsin on Your Streaming TV or Device
You can watch Bally Sports Wisconsin via DIRECTV STREAM on most devices. Recent Samsung smart TVs are generally supported. And devices like Amazon Fire TV, Apple TV, and Roku are too.
You can also watch Bally Sports Wisconsin on smartphones running iOS or Android. And you can cast to your TV via Chromecast either with a smartphone/tablet or Chrome web browser. And finally, you can use DIRECTV STREAM's own device, which costs $5/mo for the first 24 months or $120 flat.
You can also use your DIRECTV STREAM account and use the Bally Sports App. It supports most of those devices plus some other smart TVs and the Xbox One gaming system.
Wrapping Up
Bally Sports Wisconsin is the primary television home of the Milwaukee Brewers, Milwaukee Bucks, and Wisconsin Badgers. The only way to access it is through DIRECTV STREAM. A 5-day free trial is now available for DIRECTV STREAM.
If this isn't an option, check out MLB.TV, NBA League Pass, or one of the general streaming services that offer good national sports coverage like FuboTV and Sling TV.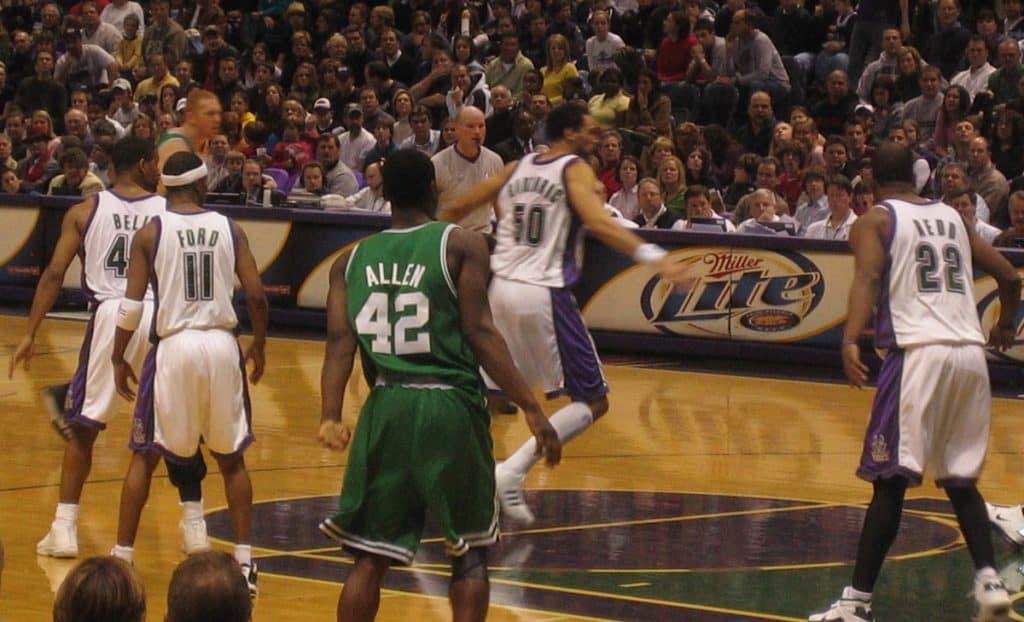 FAQs
What is the cheapest way to stream Bally Sports Wisconsin?
The cheapest way to get Bally Sports Wisconsin is to sign up for Bally Sports+. It is Bally Sport's direct-to-consumer streaming service but it is currently limited to only a few locations. It costs $19.99/mo or $189.99/yr. Currently, it is only available to subscribers in Milwaukee.
You are probably still better off subscribing to DIRECTV STREAM, however. Not only does it provide all the national channels and local network affiliates, but it provides the only way to watch postseason games.
For viewers outside the Wisconsin area, there are other options. If you are only interested in the Brewers, it may work to get MLB.TV for $24.99 per month. And if you are focused on the Bucks, try NBA League Pass for $28.99 per month.
Does Hulu allow me to watch Bally Sports Wisconsin?
Bally Sports Wisconsin (any all other Bally Sports channels) are unavailable from Hulu + Live TV. Since 2020, DIRECTV STREAM is the only streaming service to offer the channel. Until then, you could also get it from YouTube TV and FuboTV. It is unlikely any of these services will offer Bally Sports in the future.
Why can't I get Bally Sports Wisconsin if I'm outside its coverage area?
Bally Sports Wisconsin is contractually barred from operating outside of its designated coverage area. This ensures that teams in smaller markets don't have to compete for viewers with teams that may have larger fanbases simply because they exist in larger markets. It's also a way through which live ticket sales are encouraged.
Why are some games blacked out?
National networks routinely negotiate for exclusive broadcast rights to NHL, NBA, and MLB games. If a contest is being broadcast to a national audience, it usually means that it will be blacked out on that channel for the local audience. This is a way of encouraging local fans to sign up for Bally Sports Wisconsin.
Can I subscribe to Bally Sports Wisconsin directly?
You cannot subscribe to Bally Sports Wisconsin directly. The only way to get access to this channel is to sign up for DIRECTV STREAM or to purchase a cable television package that includes it as part of its lineup. There have been rumors that Bally Sports will start offering direct subscriptions but it looks unlikely to happen.
What can I do if I'm not in Bally Sports Wisconsin's coverage area?
If you are not in Bally Sports Wisconsin's coverage area, you have two options. You can get a league streaming subscription like MLB.TV or NBA League Pass. Or you can satisfy yourself by watching Brewers, Bucks, and Wild games when they play on national television. This is because the channel is not allowed to operate outside of its designated geographic area.
What happened to Fox Sports Wisconsin?
When Disney acquired 21st Century Fox, it also acquired all the Fox Sports Network (FSN) properties. The US DOJ ruled that the acquisition violated antitrust laws because Disney already possessed ESPN. All the Fox Sports RSNs were sold to Diamond Sports Group (owned by Sinclair Broadcast Group and Entertainment Studios), which rebranded them as Bally Sports networks. So Fox Sports Wisconsin became Bally Sports Wisconsin.
How can I watch the Brewers' divisional rivals?
For other National League Central teams, see these articles:
How can I watch the Bucks' divisional rivals?
For other Central Division teams, see these articles:
How can I watch sports on other channels without cable?
Check out the channel-specific guides below:
Latest posts by Frank Moraes
(see all)