Showtime is the premium streaming service offered by Paramount, which contains many shows and movies from the Showtime channel, as well as other offerings from Paramount's catalog. Previous deals have included free trials and 20% off the first three months.
Showtime's Cyber Monday Sale
Showtime is offering a 30-day free trial and then $3.99 per month for 6 months.
This offer will go through all Cyber Monday until Jan 3rd 2023.
Their regular subscription price is $10.99/month, so it is a good opportunity to try their on-demand streaming service. They have some original series and movies worth watching.
Don't miss Super Bowl LVII. Read all about it in our streaming guide!
Why Get Showtime?
Showtime offers viewers a premium experience to enjoy a variety of content and is the only streaming option available for many of the programs offered on the channel of the same name. Although it doesn't offer live tv feeds, new episodes of most shows are available on the service at the same time they air on TV. It also has sports content such as boxing and documentaries that are available to stream a day or two after airing.
They usually have a free deal for the first month, offering a 30-day money guarantee for new subscribers.
FAQ
What is the cheapest price for Showtime?
Showtime is currently offering a 30-day free trial of the standalone service, followed by six months for only $3.99 per month. After that, the prices go back to $10.99 per month. It is also available as part of Paramount Plus or as a streaming channel add-on for Amazon Prime Video or Hulu.
What movies and TV shows are available on Showtime?
Showtime offers all three seasons of David Lynch's Twin Peaks and its movie, Twin Peaks: Fire Walk With Me, as well as Ray Donovan, The L Word, The L Word: Generation Q, Dexter, Shameless, Billions, and many other Showtime Originals.
For movies, viewers can enjoy all five films in The Twilight Saga, Gangster Squad, Midsommar, The Lighthouse, The Watermelon Woman, Nothing Compares, The Rider, and Kiss Kiss Bang Bang, among many, many others.
What devices can I watch Showtime on?
Showtime is available on Apple TV, Roku, iPhones, iPads, Amazon FireTV and tablets, Smart TVs including LG and Samsung, Playstation 4, Playstation 5, the Microsoft Xbox One family of consoles, Android TV, Chromecast, Android phones and tablets, Oculus Quest, Oculus Go, and television streaming providers, such as Cox Contour and Xfinity Flex. Basically, it doesn't matter which streaming devices you have, you will be able to always watch your favorite shows.
Specific Cord-Cutter Deals
Here are all the deals we are following:
Page Updates
▼
▲
Updated some section headings.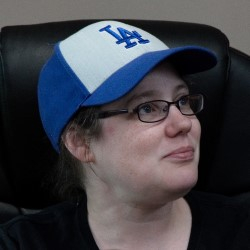 Latest posts by Alanna Baker
(see all)