The NBA finals are here with the Miami Heat against the Denver Nuggets! Get all the details in our viewer's guide!

And you can watch it all with Sling TV!
Bowl Season is a good time to remember that the NCAA is more than just college football. Many NCAA sports are extremely popular and represent the sweet spot for many viewers. It shows top-level competitors with the passion of amateur sports. Finding any given match can be difficult, but getting set up to watch everything isn't.
In a hurry? Sling TV offers two great plans that feature a lot of NCAA sports and add-ons for even more. Get started for just $40.00/mo! Watch everything from the college football playoff to women's volleyball matchups to March Madness for far less than cable and even other streaming services!
Stream Live TV With Sling
Sling TV stands out as the streaming service with the greatest customizability. It really does allow you to sign up for what you want rather than a huge plan with a bunch of channels you will never watch.
This is not a slight on Sling TV's competitors. DIRECTV STREAM, FuboTV, Hulu + Live TV, and YouTube TV are all great services. And they each provide their own customizations. But if you want the maximum control of your live TV streaming, Sling is the way to go.
Sling TV offers two low-cost base plans:
Sling Orange: 30+ channels featuring ESPN, ESPN2, ESPN3, and The Disney Channel.
Sling Blue: 40+ channels featuring Fox and NBC including FS1, FX, Syfy, and USA.
Both plans come with 50 hours of cloud DVR storage and many other features. You can also combine them with a tremendous number of add-on channels.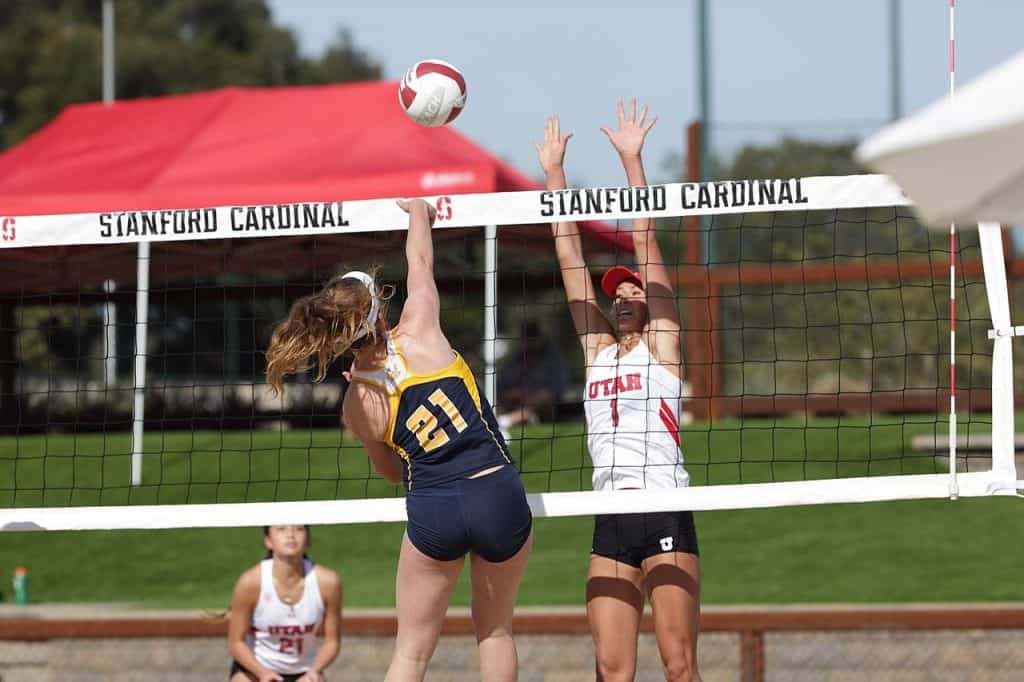 2023 NCAA Sports Schedule
NCAA sports are wildly popular and increasingly, they are presented on live TV. Here are the top sports with dates:
Most of the later ones (eg, basketball) are still going. They haven't had their 2023 season schedules set because they haven't even finished their current seasons. But you'll know when to look.
If you are really interested in a specific sport, you should probably look for a specialized service. For example, FloWrestling is a great service for wrestling fans. But Sling TV is a much better way to go if you want to watch everything. It provides the channels you will find live sports on:
ACC Network (Orange Sports Extra)
Big Ten Network (Blue Sports Extra)
ESPN (Orange)
ESPN2 (Orange)
ESPN3 (Orange)
ESPNU (Orange Sports Extra)
Fox (Blue)
Fox Sports 1 — FS1 (Blue)
FS2 (Blue Sports Extra)
Longhorn Network (Orange Sports Extra)
NBC (Blue)
Pac-12 Network (Orange/Blue Sports Extra)
SEC Network (Orange Sports Extra)
TBS (Orange/Blue)
TNT (Orange/Blue)
truTV (Blue)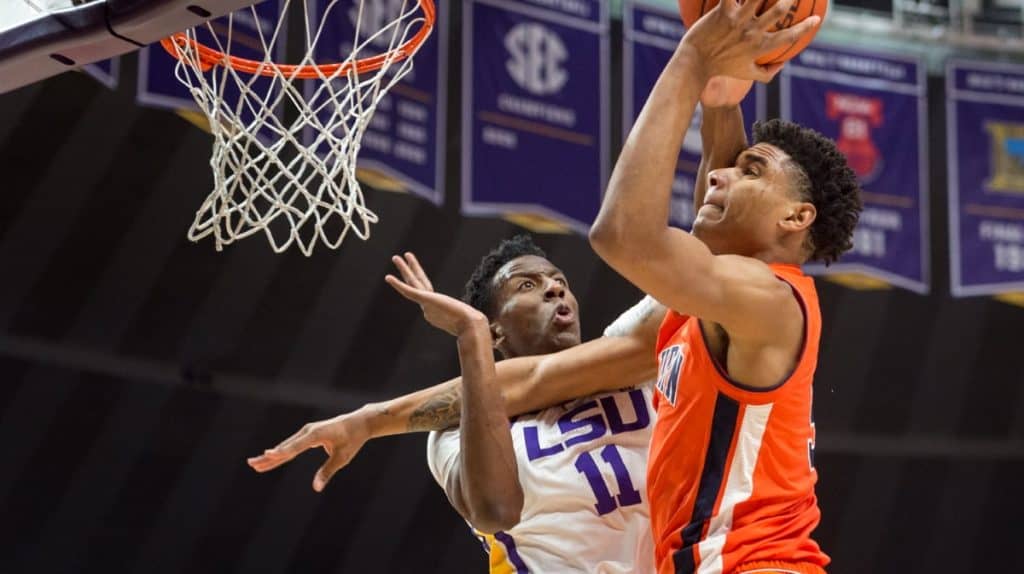 NCAA Sports on Sling TV
If you were to be limited to a single Sling TV plan for watching NCAA sports, you'd probably pick Sling Orange. There are a couple of reasons for this but the biggest is that it comes with ESPN3, which is more of a streaming service than a channel. And it streams a ton of college sports.
The only exception to this is if you are majorly March Madness-focused. Then you should get Sling Blue, because it includes all three Turner channels — TBS, TNT, and truTV — that you need for the NCAA basketball tournament. See our guide and schedule to March Madness on Sling TV for details.
Sling Orange Sports Extra
The Sling Orange Sports Extra add-on is made up of half explicitly NCAA-focused sports channels. You get 14 total channels for $11/mo:
Sling Orange & Blue
Sling Blue does not cover college sports as well as Sling Orange. But it still offers a lot for NCAA fans. It offers the base Fox and NBC channels in select markets as well as other national channels from these companies.
But most likely, what you would want to do is combine these two plans. Sling Orange & Blue is $55.00/mo. With it, you get a total of over 50 channels including Fox, FS1, NBC, USA, and NFL Network.
If you also get the Sports Extra package ($15/mo), you add the channels Big Ten Network, FS2, Golf Channel, and NFL RedZone. The Golf Channel is carrying the NCAA Division I Men's Golf Championship (and Women's)!
Why Choose Sling TV for NCAA Sports
Sling TV offers much to recommend it over cable, satellite, and other streaming services:
Inexpensive: By far the least expensive live TV streaming service that offers substantial sports programming.
Device Support: Provides support for almost all streaming devices currently in use.
Antenna Integration: The only streaming service that allows you to integrate your antenna channels with your streaming channels.
A la Carte Channels: The most customizable service.
On-Demand Library: Great selection on constantly updated films and shows.
50 Hours Cloud DVR Storage.
Devices to Live Stream College Sports on Sling TV
If you have a streaming device, Sling TV almost certainly supports it. See our full list of devices, but you will probably find yours in this brief list:
Amazon Fire TV (Firestick)
Android Mobile
Android TV
Apple TV
Chromecast
iOS (iPad, iPhone)
LG TVs
Roku
Samsung TVs
Vizio TVs
Web browsers
Xbox
Wrapping Up
Sling TV allows you to watch the wide world of college sports on a budget. Sign up now!
FAQs
Can I watch ABC Sports on Sling TV?
ABC is not offered by Sling TV. However, if you get Sling Orange, you can watch all ABC sports broadcasts live with ESPN3. As we've said: ESPN3 is more streaming service than streaming channel. You can't watch the regular ABC programs like The Bachelorette. But you are completely covered when it comes to sports.
Can I watch CBS on Sling TV?
As a low-cost provider, Sling TV can't provide every channel. And the big hole in its channel lineup is CBS. However, Sling TV makes it easy to integrate an antenna with its service. This is a great way to go as it provides access to all your local channels for free over-the-air. But if you would prefer to stick to streaming, you can always combine your Sling TV subscription with Paramount+ for just $4.99/mo.
Image created from South Carolina vs UConn Women's Basketball by Danny Karwoski under CC BY-SA 3.0.
Page Updates
▼
▲
Updated some section headings. Updated some sub-sections. Added a few links.

Added links to streaming services. Updated one section. Updated some sub-sections. Reworked one section. Deleted unneeded sub-section.
Latest posts by Frank Moraes
(see all)