Disclosure:
Your support helps keep our site running! We earn referral fees for some of the products & services we recommend.
Learn more
So you want to watch the Milwaukee Brewers without cable — this guide will explain what you need.
Aside from the key channels like FOX Sports 1, ESPN, MLB Network and a couple more, all you might need is a streaming device and a cloud DVR to record games. You might already have these. If not, read on to find out what may work for you.
In a hurry? The following streaming services let you watch MLB online, without a contract. If you don't want details, you can go ahead and give these a try:
FuboTV: A decent cable-alternative with over 100 channels, including MLB Network and ESPN. Try Fubo free for 7 days!
SlingTV: This provider offers a choice of two plans. One of them includes both FOX Sports 1, TBS, and 30+ other channels for $35 per month. Try it for a month for just $10 for he first month, with no further commitment.
Hulu: One of the most popular online streaming providers with dozens of sports channels, including TBS, FOX Sports 1 & 2, and more. Try it free for 7 days!
There are plenty of sports fans out there that are hanging on to cable because they don't know of any other ways to watch their favorite sports without cable. If you're a fan of the Milwaukee Brewers, you should know that you have options.
While cable used to be the way to watch your favorite sports, now you can replace it with a streaming service. Streaming services like Sling TV ($10 for the first month) and FuboTV (free 7-day trial) are easy to use and offer great coverage whether you want sports, popular TV, or even news.
So, if you're looking to make the switch, keep reading. By the end of this guide, you should have all the details you need to watch the Milwaukee Brewers game without cable.
Watch the Milwaukee Brewers Online Without Cable
MLB games will air on a few channels. For instance, if you're in Milwaukee, you'll be able to watch basically all regular-season games on FOX Sports Wisconsin. Fans will also occasionally find games on FS1, FOX, ESPN, ESPN+, TBS, MLB.tv, and MLB Network. All of these channels are important for watching both regular-season games and MLB Playoffs and World Series.
Most of the main streaming services that offer multiple channels provide a way to watch a Milwaukee Brewers live stream without cable. Some services will offer all of the channels you need, and others will offer a partial selection of channels.
Either way, you'll be opening yourself up to a world with more freedom, no contracts, and a lower monthly bill. You will be able to try services like Sling TV ($10 for the first month), FuboTV (free 7-day trial), and many others. All of these services offer quick signups and a free trial period.
This means you have nothing to lose. All you need to get started is a streaming device. You'll connect your device to the internet so you can stream live and on-demand content. Device options include mobile devices, Chromecast, smart TVs, gaming consoles, Roku, Amazon Fire TV, and other options.
Watch the Milwaukee Brewers Game Live Stream Without Cable On Sling TV

Sling TV gets you started with one of three packages. If you want to watch the Milwaukee Brewers without cable, you can get ESPN, TBS, FOX Sports Wisconsin, MLB Network, and other key channels across their packages.
The best option for most games is the Orange + Blue package. This $50/month package also includes FS1 nationwide and FOX in a few areas. You'll be able to use TV Everywhere apps for FOX Sports Go and other networks, too. You'll be able to add channel bundles to get more to watch.
The Sports Extra bundle is available, and it offers MLB Network as one of the channels.
Sling TV Details:
Three packages from $35 per month
The combined package offers FS1, FOX Sports Wisconsin, FOX (in limited areas), ESPN, and TBS.
You can add on MLB Network to any package
Multiple channel bundles are available to make your package larger
Cancel any time
You can add a cloud-DVR for a small fee
Watch on Roku, mobile devices, Apple TV, Chromecast, and more
Our Sling TV review is filled with added details
You have the ability to get all of the channels you need here, and you'll save plenty of money when compared to most cable packages. Despite the lower cost, Sling TV provides a similar service to higher-priced streaming packages.
You can try out Sling TV for $10 for the first month.
Watch the Milwaukee Brewers Without Cable On FuboTV

FuboTV should work for most households because the package offers plenty of variety. Each package features over 100 channels. The lineup includes 30+ sports channels plus local channels, stuff for the kids, popular TV, and much more.
Plans start at $64.99 per month and include FOX (in many areas), FS1, ESPN, and TBS. The MLB Network is available as an add-on.
Features of FuboTV include:
$64.99 per month
FuboTV is a contract-free streaming service
100+ channels
Packages will include FOX (based on location), TBS, FS1, and more
The cloud-DVR is included, and storage is upgradeable
Stream on Roku, Chromecast, Amazon Fire TV, mobile devices, and more
Our FuboTV review is here if you need it
FuboTV costs more than Sling TV, but it also nearly doubles the number of channels that you'll receive. Family features allow streaming on multiple devices simultaneously. Speaking of streaming, you'll be free to watch at home or on the go with most streaming devices.
You can give FuboTV a try when you sign up for the FuboTV free 7-day trial.
Other Ways to Watch the Milwaukee Brewers Without Cable
There are still more ways that you can watch a Milwaukee Brewers live stream without cable. Here are some more services that offer some or all of the channels you need to catch regular games. Your options include the following services:
DirecTV Sream – Start with a package offering 65+ channels for $69.99 a month. Several other packages are available with more channels. HBO is in some plans. Read our DIRECTV STREAM review, and see the range of regional sports networks on offer, too.
Hulu with Live TV – Stream more than 80 channels for just $64.99 per month. Each package also includes Hulu on-demand and a cloud-based DVR. Our Hulu Live review can tell you more.
YouTube TV – 85+ channels are included with original content for $64.99 a month. Most areas include local channels. Our YouTube TV review has more details.
ESPN+ – Stream live baseball without cable, online for $6.99 per month or $69.99 per year, with plenty of other sports on show.
MLB.tv – From $24.99, you can gain access to your favorite MLB team's games, let it be the Milwaukee Brewers, For a monthly or annual subscription, you can also watch other out of market MLB games.
That covers the basics of how to watch sports online without cable. Make sure to leave your questions in the comments.
FAQs
What channel is broadcasting tonight's Milwaukee Brewers game?
Bally Sports Wisconsin, which was known as Fox Sports Wisconsin prior to the 2021 campaign, broadcasts the vast majority of Milwaukee Brewers games to its viewing audience. This channel's broadcast area covers all of Wisconsin and parts of Illinois, Minnesota, and Michigan. Other channels that may show Brewers contests to a national audience include TBS, MLB Network, FS1, Fox, ABC and ESPN. All postseason games will be shown nationally on those channels as well.
What radio stations are the Milwaukee Brewers on?
The Brewers Radio Network covers Wisconsin, but that is it other than one station in Michigan (WJMS AM in Ironwood). WTMJ, both 620 AM and 103.3 FM, serves as the network's flagship station. If you are in Milwaukee, Racine, Ozaukee, Waukesha or Washington County, you can listen to the broadcast through that radio station's website. In addition, all Brewers broadcasts can be accessed through an MLB Audio subscription ($2.99 a month or $19.99 a year).
Have the Milwaukee Brewers won the World Series?
No. The Milwaukee Brewers are one of six teams to have never won the World Series. In fact, they're tied for the second-oldest franchise to have never done so, trailing the Washington Senators-turned-Texas Rangers (1961 inaugural season) and tied with the San Diego Padres (1969). However, the Brewers came close in 1982, falling in a seven-game World Series to St Louis. More recently, Milwaukee came within a win of playing in the 2018 World Series.
Can I watch today's Milwaukee Brewers game on my phone?
Yes, but if you are looking for streaming-only options, you are generally limited to one: DIRECTV STREAM or MLB.TV. The former is for in-market fans, the latter for out-of-market fans. Note that MLB.TV streams of Milwaukee Brewers games are blacked out to all of Wisconsin and Iowa and small portions of Illinois and Michigan. Meanwhile, Hulu Plus, Sling TV and fuboTV can provide you access to nationally televised Brewers games.
Is it possible to watch Milwaukee Brewers games for free?
Yes, but this is only possible in limited situations. MLB.TV offers a Free Game of the Day, which periodically features the Brewers. However, you cannot watch that if you are in the team's blackout area. Meanwhile, YouTube-broadcasted games are available to everyone, but Milwaukee will only be featured on that on a sporadic basis, maybe once a season.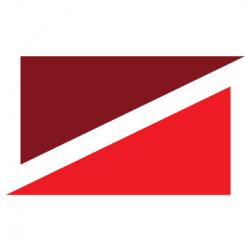 Latest posts by Helen Back
(see all)