Watch Man City and Inter in the 2022-23 UEFA Final on June 10th.

Watch it on CBS with Fubo!
Hulu + Live TV is an excellent way for families and other diverse households to stream Qatar 2022 and watch other offerings, including the best-on-demand library in the streaming industry. You'll also get more than 85 live TV channels, live sports with ESPN+, and Disney+ family and children's content.
In a hurry? Hulu + Live TV provides comprehensive streaming for $69.99/mo, including streaming on any device, plus unlimited DVR.
Soccer has leapfrogged in popularity over the last 20 years in the United States. It's now the fourth most popular sport after football, basketball, and baseball, as it passed hockey some time ago. It's also gaining fast on baseball. American fans are excited about the 2022 FIFA World Cup in Qatar because the U.S. Men's National Team qualified for the after failing to do so for the 2018 World cup in Russia. Streaming with Hulu + Live TV is an excellent option for capturing every minute of this exciting tournament.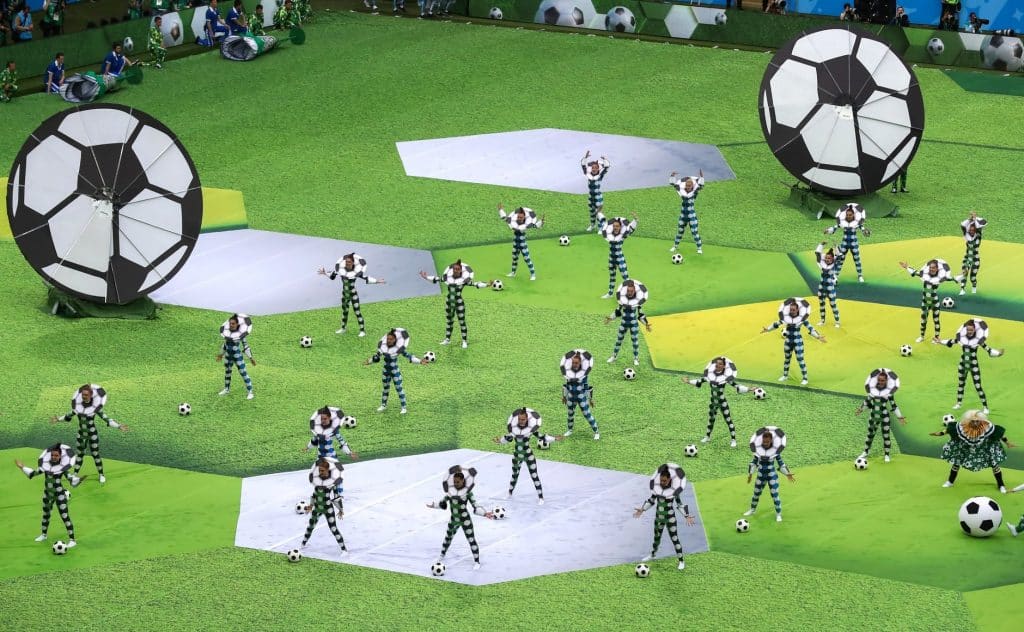 How to Watch FIFA World Cup 2022 on TV
American television networks have a comprehensive FIFA World Cup 2022 schedule covering all games. NBCUniversal has the Spanish-language broadcast rights, airing the games live on Telemundo and Universo, and streaming on Peacock.
When Are the FIFA World Cup Match Times?
All the World Cup games with English-language commentary will appear on Fox and Fox Sports 1 (FS1). All games with the US team will air on Fox, with the following schedule for the Group Stage:
Mon Nov 21 : USA vs Wales (Fox)
Fri Nov 25 : England vs USA (Fox)
Tue Nov 29 : Iran vs USA (Fox)
Get complete information on watching Team USA in the World Cup as well as all the other teams.
Here is an overview of the World Cup schedule. For more details, visit our World Cup Guide:
Sunday November 20 – December 2: Group Stage
Saturday December 3-6: Round of 16
Friday December 9-10: Quarter-Finals
Tuesday December 13-14: Semi-Finals
Saturday December 17: Third-Place Play-Off
Sunday December 18: World Cup Final.
Stream World Cup Qatar Games With Hulu + Live TV
Hulu offers a total of seven packages starting at $1.99 per month, but only the top two packages that include the live TV option will allow you to watch the World Cup. The top tier plans are Hulu + Live TV with Disney+ and ESPN+ for $69.99/mo and Hulu + Live TV with Disney+ and ESPN+ with no ads (only on the Hulu portion of the package) for $75.99 monthly. You can spend as much as $153.91 for a live TV package with every add-on, but you only need an add-on to watch the World Cup if you want to watch in Spanish.
Hulu's basic live TV plan gives you 85+ channels with sports, movies, family, news, and many of the nation's most popular networks. It also includes local stations from all four major networks, including Fox and NBC, plus many regional sports networks. Best of all, this package gets FS1 and FS2, Fox's two sports networks, so you can watch the World Cup. Many areas also get Telemundo. We have a thorough guide to Hulu's local channels for more information. Paying the additional fee for no ads is also unnecessary, as add-free content only pertains to the platform's on-demand content because you can't stop ads from playing on live TV.
While Hulu + Live TV gives you popular channels like A&E, Paramount, Comedy Central, the Food Network, and much more, the attractive part of the package is that ESPN+ and Disney+ are included. These two networks aren't included in any other streaming platforms. When priced separately, Disney + is $7.99 monthly, while ESPN+ is $9.99/mo. The latter will allow you to watch Bundesliga and La Liga games so you can continue to follow some of the World Cup stars.
Some subscribers may want to add other packages to their lineup, such as a Spanish-language channel lineup and packages for HBO Max, Showtime, and other premium networks.
Why Choose Hulu + Live TV to Watch Qatar 2022?
All major streaming services in the US will allow you to watch the FIFA World Cup 2022 as it happens, but Hulu + Live TV has some unique advantages that make it an attractive choice.
The basic live-streaming package includes all the most popular must-see networks, including local channels.
Hulu is known for its on-demand streaming library with the best selection of current network TV series. Subscribers also get access to all Hulu originals, plus an extensive library of older movies and shows.
Cloud DVR is another option that most streaming services offer, but Hulu's is extraordinary as it gives subscribers unlimited storage for up to nine months. Record your favorite World Cup contests and watch them over and over.
While the basic live TV package allows simultaneous streaming on two devices, subscribers can get unlimited streams at one time for another $9.99 monthly. This perk is terrific for large households as everyone can watch their favorite shows and sporting events at the same time.
ESPN+ has become the go-to sports network, especially for fans of international leagues. It has become an essential source for college sports beyond football and basketball while bringing viewers documentaries and other content on top sports figures.
Disney+ is the source for everything Disney, as well as the wildly popular Marvel and Star Wars movies and series.
Devices for Watching Qatar 2022 on Hulu + Live TV
Hulu has been a groundbreaker in its offerings and offers possibly the best device support in the streaming universe. To run Hulu + Live TV, your device must support the latest version of the Hulu app. Here is a long list of devices that support Hulu + Live TV streaming:
Android TVs
Sony Bravia
Nvidia Shield
Hisense Android TVs
Xiaomi (select models)
Chromecast with Google TV
LG TVs
Samsung TVs
Vizio SmartCast TVs
Amazon Fire TV
Amazon Fire TV Stick
Apple TV
Roku
Xfinity Flex Streaming
Subscribers can stream to their smartphones and other mobile devices with Amazon Fire Tablet, Android, or iPhone apps, or to your internet browser on your computer at hulu.com.
Wrapping Up
Take advantage of the world's biggest sporting tournament. The rest of the planet calls soccer football, and Hulu + Live TV gives you the best way to continue the action after it finishes for $69.99/mo. Sign up now!
FAQ
Does Hulu + Live TV Offer Fox in My Area?
Hulu's local network coverage is excellent, and there is a good chance you will be able to get all the local channels you'd expect to get with a cable or satellite package. But if you want to be sure, Hulu offers a zip code checker to find out which local channels, including Fox affiliates, are available where you live. Or just check out our guide to Hulu Live Local Channels.
What other streaming services are covering the World Cup 2022?
Any streaming service that carries local channels can provide you with the matches airing on Fox. Any service that carries local networks will also have sports channels, including FS1. A few to check out would be fuboTV, Sling TV, DIRECTV STREAM, and YouTube TV.
How do I watch each qualifying team in the World Cup Qatar 2022?
Here are our guides to watching each qualifying football team in the FIFA World Cup Qatar 2022 .
Be sure to check our our match schedule too, including today's games.
Page Updates
▼
▲
Reworked one section. Additional links.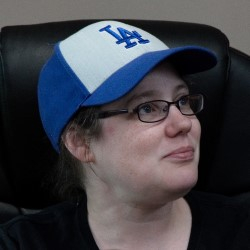 Latest posts by Alanna Baker
(see all)