Update: November 27th, 8pm EST: The HBO Max Cyber Monday deal is live now!
HBO Max is one of the most popular streaming services available, with many of the hottest TV shows and movies available to stream. Past deals for the service have included 50% off for the first three months and a 30-day free trial available through Roku. This year is special. HBO Max is offering one of the best Cyber Monday streaming deals this year.
Why Get HBO Max
Although HBO Max is a separate service that does not allow viewers to view live programming. This really isn't a problem since you get on-demand access to all the content on the live channels. That includes all its popular shows like Avenue 5, Succession, The Vow Part 2, and The White Lotus.
Don't miss Super Bowl LVII. Read all about it in our streaming guide!
Plus, there are many exclusive programs and movies that can only be seen on the service. The critically acclaimed series Game of Thrones and its prequel series, House of the Dragon can only be streamed through the service.
There are also many hubs that provide non-HBO content, including Adult Swim which offers episodes of Rick and Morty, Turner Classic Movies which offers Casablanca, The Philadelphia Story, and many other movies from the Golden Age of Hollywood. It is also the exclusive streaming home of the DC Extended Universe, with films like Batman vs Superman: Dawn of Justice, Justice League: The Snyder Cut, and Aquaman.
HBO Max's Cyber Monday Deal
For this year's Cyber Monday sale, HBO Max is offering their best ever sale: three months of the ad-supported plan at $1.99 per month — an 80% discount from it's normal $9.99/mo price. The deal lasts from November 23 to Cyber Monday, November 28.
If you've had an HBO Max subscription in the past, that's not a problem. Unlike most Cyber Monday deals, HBO Max's offer covers new and returning customers!
HBO Max currently offers two plans: a standard version for $9.99 per month and the ad-free version for $14.99 per month. The Cyber Monday sale will only cover the standard version. If you don't mind watching with ads, this is an unbelievably good deal. But if you must go ad-free, you'll have to go with the full-price plan.
But if you have been thinking about getting HBO Max, the ad-supported plan is a great way to see if you like it. You can always upgrade to the ad-free plan later.
FAQs
What is the cheapest way to get HBO Max?
The cheapest way to get HBO Max is through this deal, which is usually $9.99 per month. However, there are other ways to get the service, including bundles through AT&T or Cricket Wireless. Existing Hulu subscribers can also get HBO Max as an add-on with a seven-day free trial. You can do the same with Showtime, Cinemax, and Starz.
Is HBO Max free with Amazon Prime?
No, HBO Max is not available through Amazon Prime for free. It is also no longer available as an add-on at all since the companies recently parted ways to allow HBO Max to grow their own product after HBO's parent company, Warner Bros, merged with Discovery earlier this year.
What streaming devices can I watch HBO Max on?
HBO Max is available on a wide variety of devices, including iPhones, iPads, Android mobile devices, laptops, desktop computers, Amazon Fire TV, Apple TV, Google Chromecast, Roku, Vizio, LG, Samsung, and other Smart TVs, Playstation 4, Playstation 5, and the Microsoft Xbox One series of consoles.
How can I get HBO live channels?
HBO Max is an on-demand streaming service that provides all of the content found on the live HBO channels and more. But if you want the live channels, you need to get it through a live TV streaming service. Currently, it is available through DIRECTV STREAM, Hulu + Live TV, and YouTube TV.
Is HBO Max available through on-demand streaming services?
You can subscribe to HBO Max through the Hulu on-demand streaming service. It even comes with live channels in addition to HBO Max. So it actually offers more than the standalone HBO Max. You can also get HBO Max through Apple TV Channels. Both of these providers charge the same price as getting it directly from HBO.
Specific Cord-Cutter Deals
Here are all the deals we are following:
Page Updates
▼
▲
Updated one section. Updated some sub-sections. Added links.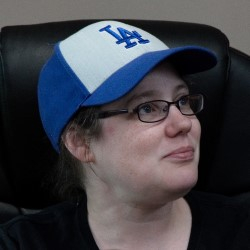 Latest posts by Alanna Baker
(see all)