The last few years have seen a revolution in TV. It is no longer necessary to be tied to a cable provider with a long contract. There are many live TV streaming services that are as good, or better, than what the cable companies provide. All this for a lot less money.
In a hurry? There's lots of information below, but if you just want to start enjoying TV more while spending less money, you can't go wrong with these services:
NFL Is Back!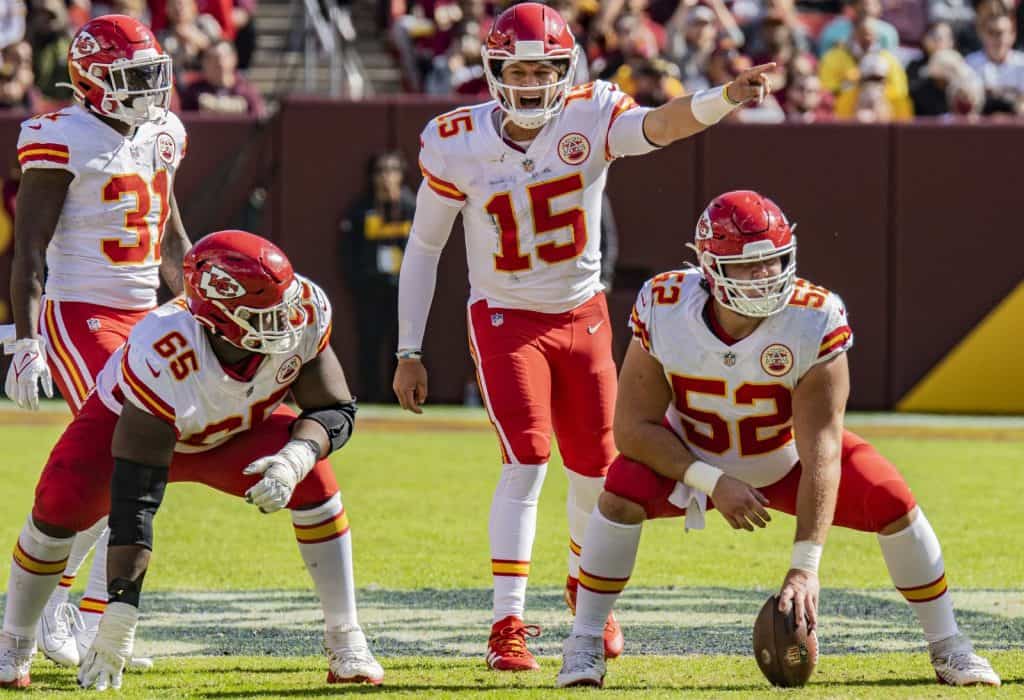 The 2023 NFL regular season has begun! Whether you want to watch your local team or far away franchises that usually air out-of-market, you have lots of options. Fubo will let you watch the whole season. Try it free now!
NFL Games Today
NFL Viewer's Guides
What's Streaming Now?
We provide simple but detailed information for cord-cutters to get the best possible experience without cable. You will learn where and how to stream different channels, what individual streaming services offer, and how to be cost-effective with your chosen streaming device.
Whether you're a sports fan, movie buff, parent with curious kids, or just a general TV consumer, we provide you with everything you need to leave your cable contract behind.
Here's the stuff we think deserves attention. It's by no means complete, however! All times are Eastern.
Watch the 2023 NFL season with Fubo!
Sporting Events This Week
In the coming weeks, we will see the start of the MLB playoffs as well as the new seasons of the NBA and NHL. But we have a lot of great sports going on right now.
Obviously, it's football season. That's both the American kind:
And also the international kind of football:
And the motorsports season is winding down:
And for basketball fans, don't forget the WNBA finals are on!
Other Sporting Events This Week
Movies and TV Shows This Week
We've got celebrities naming tunes, celebrities carrying tunes, a horrifying pregnancy, influencer sister drama, animation for grownups, landmark SCOTUS cases, and the Continental. There's also two Hallmark movies, two new spy kids, competitive singing and failing restaurants go head-to-head (in the ratings), Tara Reid at boot camp, and how to confound a police expert in behavior. They're the new releases for the week of September 19 through 25:
Season 4 of the popular revival of Name That Tune, hosted by Jane Krakowski and band leader Randy Jackson, will be back on Fox on Tuesday, Sept 19 at .
Ken Jeong continues to host I Can See Your Voice for Season 3, premiering immediately after Name That Tune at on Tuesday on Fox.
Part One of the much-anticipated American Horror Story: Delicate will finally make its appearance Wednesday, Sept 20 at on FX, streaming on Hulu the next day.
The D'Amelio Show is back for Season 3 on Hulu on Sept 20.
New animated series Young Love, following the ups and downs of the Young family, debuts Thursday, Sept 21 on Max.
MTV cranks out a second season of All Star Shore, this time in Colombia, starting "Jerzday," Sept 21 at .
Catch up on Season 1 of All Star Shore on Paramount+!
Deadlocked: How America Shaped the Supreme Court takes a deep dive into four pivotal cases – one per episode – that changed the country. Episode One, "The Hearts of Men Can Be Changed," concerning the Warren Court of the 1950s and 60s and progressive strides in civil rights, airs on Showtime on Friday, Sept 22. Also streaming on Paramount+ with Showtime.
By popular fan demand, a new three-part series from Peacock explores the 1970s origins of the Continental, the assassin hotel from the John Wick movies. The Continental: From the World of John Wick premieres Sept 22.
Hallmark Movies & Mysteries presents Haunted Harmony Mysteries: Murder in G Major staring Tamera Mowry-Housley Friday evening at .
Another generation, another crop of spy kids. Robert Rodriguez reboots his own iconic kids action movies with Spy Kids: Armageddon, debuting on Friday, Sept 22 on Netflix.
The Hallmark Channel's "Fall Into Love" movie series continues with Retreat to You at on Saturday, Sept 23.
From the guy who brought you Rick and Morty comes a new animated comedy set in Ancient Greece about one of the world's first cities and the dysfunctional family of gods and monsters that attempts to run it. Krapopolis is set for a special two-episode premiere from to Sunday, Sept 24.
New episodes of Krapopolis will air on successive Sundays at , following The Simpsons as part of Fox's "Animation Domination" block.
If it helps, the two-hour season-opener of The Voice will be streaming the next day on Peacock – just in time for the next episode Tuesday night.
If the first hour of The Voice is a bust, you can always switch over to Fox for the beginning of Season 2 of Special Forces: World's Toughest Test at on Monday.
Either way, you can check out NBC's new series The Irrational, with Jesse L. Martin (Joe West from The CW's The Flash) as an expert in human behavior who meets his match. Watch it on Monday or stream it next day on Peacock.
Why Get Rid of Cable TV?
Some reasons for getting rid of cable are obvious. But there are some that may not have occurred to you.
Time: Too much television is a waste of time. If you cancel cable and only watch your favorite TV shows, you can spend more time with your friends and family.
Money: A cable or satellite subscription costs many times more than it does to grab a simple on-demand plan with Hulu and Netflix. Cable is also more expensive than online cable replacement services with live TV channels, like Fubo and Hulu + Live TV.
Technology: Video streaming is the future of TV. Soon, all video entertainment will be via an online connection. You might as well get on board now, learn the tricks, and save money in the process.
Information: Be more informed. Rather than be at the mercy of local news anchors, you will revert to more reputable news feeds like PBS, Bloomberg, CBS News, and LinkTV. For example, FuboTV provides 13 news and information channels, along with all the local affiliates in its base plan.
Freedom: Cable and satellite providers normally tie you into a long contract, only to give you prices that are still higher than comparable streaming services. Getting rid of cable means getting rid of the contract. Go month-to-month and be flexible.
Dignity: Stop getting ripped off! Calling up the cable company and canceling your cable will simply make you feel good.
Looking for missing conservative news channels? Check out Sling TV!
Best Streaming Services
Choosing the right streaming service is probably the most important decision that a cord-cutter will make. There is no absolute "best" streaming service. It all depends on what you want with your live TV streaming plan.
Some streaming services are free, like Peacock TV (although they have a premium plan). Sling TV offers value plans that are low-cost but offer a lot. And the full-featured plans of Fubo, Hulu Live TV, and DIRECTV STREAM) provide what you would expect from a standard cable plan, but with different bonus features designed to appeal to all sorts of viewers' needs.
Get access to all our detailed and up-to-date reviews of the major streaming services. You will also get links to free trials so you can make sure a service suits you before you buy.
Internet Without Cable?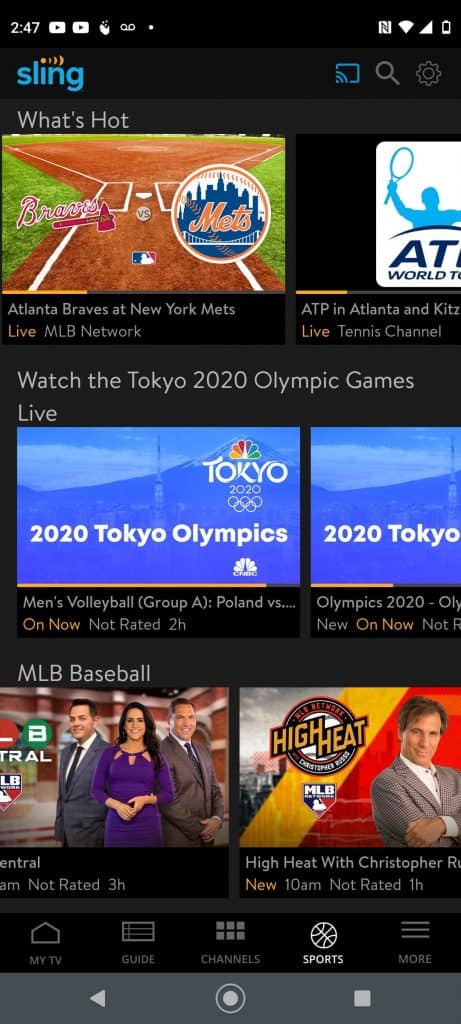 Most cable TV subscribers also get their internet access from the same place. In many cases, there are other options for the internet. In some cases, cable is literally the only game in town.
We've put together everything that cord-cutters need to know about getting internet service. Even if your cable provider is tied in with your internet, you can probably get a reasonably-priced internet-only plan via a downgrade.
Cord-Cutting Wisdom
There are a lot of aspects of cord-cutting that newbies may be faced with. These range from what's worth watching, to getting access to particular channels, to buying and installing specialized streaming and recording devices.
We discuss it all. Here are some of our most popular articles:
Stream Major Events
Major TV events are still a big part of our social lives — just look at Facebook and Twitter during the Super Bowl or Academy Awards. Cord cutters have full access to these events.
For those just starting out, we have primers on how to stream the biggest happenings:
Stream Sports
Most major streaming services offer good access to live sports. The standout is Fubo. But a good low-cost newcomer to the industry is Vidgo. We have articles about everything related to live streaming sports like:
Stream TV Shows
With live TV streaming, you never have to miss your favorite shows, mini-series, and films when they are broadcast live. Here are some of our articles about streaming some recent must-see TV titles:
2023 Deals
We have a list of free trials but we also have a list of major deals from streaming, VPN, and other cord-cutter services:
2022 Cord-Cutters' Deals Guide
Specific Cord-Cutter Deals
Here are all the deals we are following:
Get Started Now
We understand that dumping cable is intimidating. So we've written a detailed step-by-step guide to the process on How to Watch TV Without Cable.
It also gives you an overview of all the top streaming services, desirable features to look for, and answers to the most frequently asked questions from to-be cord-cutters.
What are you waiting for? Get started now!
Ditch "Big Cable" Now – 3 Simple Steps to Cut the Cord
Pick the right streaming service
Get the content you deserve with the best VPN.
Supercharge your internet provider
That's it — you'll save money, take back control, and enjoy TV more!
Page Updates
▼
▲
Updated some section headings. Updated some sub-sections. Added useful links.

Added links to streaming services. Updated some sub-sections. Cross linking. Image changes.

Added info about guide. Added buttons for streaming services. Image changes. Put related links. Mentioned offers. Cleaned up list.

Added info about guide. Added streaming info. Updated some sub-sections. Added a few links. Mentioned offers.

Added pricing. Updated some sub-sections. Cross linking. Pricing updates. Deleted unneeded sub-section.

Mentioned channel info. Updated some sub-sections. Added a few links. Image changes.

Added links to streaming services. Added info about guide. Updated some section headings. Updated some sub-sections. Added some more links.

Added sub-section. Updated some sub-sections. Linking. Mentioned offers.

Updated one section. Reworded some things.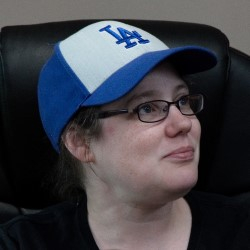 Latest posts by Alanna Baker
(see all)