Update: November 27th, 8pm EST There is no word from FuboTV about a Black Friday or Cyber Monday deal. As we discuss below, they haven't done one in the past. And we figure they would have made some noise if there were doing something this year. We will update you if this changes, of course!
Sports are one of the main things keeping traditional live TV around. Sure, catch a movie on Netflix, or tune into last night's episode of your favorite show on Hulu, but a pretty much everyone still likes their sports events the old-fashioned way: live, as they're happening.
Enter fuboTV to shake things up.
FuboTV gives you an alternative to cable or satellite by providing the same TV channels but with more flexibility and a lower price tag than most traditional TV providers. There are several live TV streaming services, but fuboTV is the most sports-focused one.
Find out all about the free trials for top streaming services!
Confession time! FuboTV doesn't do Cyber Monday sales. Or, at least, they've never done one in the past and we see no reason why that would change this year. But that just proves what a great deal the service already is! Fubo lets its value speak for itself; it doesn't need to offer deep discounts to get customers in the door. (Note: that doesn't mean new customers can't get a 7-day free trial of fuboTV — read on!)
So what makes fuboTV so great?
What Does FuboTV Offer?
FuboTV is a godsend for US fans of soccer and other sports outside of the Big Four in the US (American football, baseball, basketball, hockey). It's got channels that cover soccer, cricket, handball, lacrosse, curling, and other sports you only find on US channels during the Olympics. It's a particularly good spot to watch not just the World Cup (going on right now!) but all the qualifiers and tournaments leading up to it.
While a third of its channels are sports or sports-related, its base plan has over 120, so that still leaves about 80 channels for entertainment, news, kids, educational, reality, music, and more. Here's what else you get with the Pro Plan:
Local network stations
10 devices can stream at the same time
1,000 hours of cloud DVR storage
14 regional sports networks
Fubo is a great service for live sports fans, but it's also a rock-solid choice for anyone looking for a general cable-replacement system.
FuboTV Cyber Monday Deals
As we said, fuboTV has never actually had a special specifically for Cyber Monday, and we don't anticipate one this year, but that doesn't mean they don't have a great deal on live TV. No special offers or discount codes required!
Fubo has four plans which all have some of the lowest per-channel prices in the industry. All of fuboTV's English-language plans include 10 devices at a time at home and 3 on the go, plus 1,000 hours of cloud DVR storage.
Pro: $74.99/mo for 130+ channels
Elite: $84.99/mo for 200+ channels
Premier: $94.99/mo for 210+ channels
The Latino Plan features Spanish-language programming for $32.99/mo for 40 channels. You can watch on 2 screens (upgradable to 3) and it includes 250 hours of cloud DVR (also upgradable).
Check out our full fuboTV review for more details, or jump right to our comparison of Packages and Prices for full channel lists and all the available add-ons.
Fubo allows you to try out its service with a free trial. Check it out today!
FAQ
Does fuboTV have live channels?
Yes, fuboTV is a live TV streaming service, similar to a cable or satellite service, but it streams over your internet connection. It has all the same live channels, from your local networks such as NBC and CBS to "cable" channels like ESPN, AMC, MLB Network, NBA TV, Discovery, NHL Network, beIN Sports, SEC Network, and Nickelodeon. Its also got thousands of hours of on-demand shows and movies to choose from.
What devices can I watch fuboTV on?
FuboTV supports all the most popular streaming devices:
Android TV
Apple TV
Amazon Fire TV
Samsung Smart TV
iPhone
Android mobile
Vizio TV
Roku
Chromecast
Browser
Specific Cord-Cutter Deals
Here are all the deals we are following:
Page Updates
▼
▲
Added new section. Updated one section. Added useful links. Mentioned offers.

Added buttons for streaming services. More links. Misc content updates. Small layout changes.

Changed some content in main section.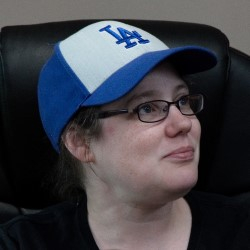 Latest posts by Alanna Baker
(see all)