Update: November 27th, 8pm EST: The Sling TV Cyber Monday deal is live now!
Sling TV is the oldest live TV streaming service around, as well as one of the few to manage to turn a profit. They have some pretty great deals year-round.
This year, there are two very sweet Sling TV deals. They both involve a free Amazon Fire TV Stick Lite, the Lifestyle Extra channel package, and a discount on your first month of service. In both cases, it amounts to Sling playing you to try it out for a month.
The deal is live now. Don't miss out!
Get Sling's Cyber Monday Deal!
Why Get Sling TV
Do you flip down your channel guide and wonder why there are so many channels? Do you get mad at your cable bill because you only watch a fraction of them? Then Sling TV was created for you.
Don't miss Super Bowl LVII. Read all about it in our streaming guide!
Sling's entire philosophy revolves around customization and modularity. You can choose from two base plans:
Sling Blue: 40+ channels, NBC and Fox networks (also NFL Network), 3 streams at a time
Sling Orange: 30+ channels, includes ESPN and Disney networks, 1 stream at a time
They share a number of channels including AMC, BET, BBC America, Comedy Central, MGM+ Drive-In, Food Network, HGTV, History, IFC, ID, Lifetime, Nick Jr, TBS, TNT, and Vice.
Either one is $40.00/mo and comes with 50 hours of cloud DVR storage, or you can get Orange + Blue for $55.00/mo.
Even without the discounts, Sling TV is a great deal. Other services like Hulu + Live TV are almost twice the cost!
But those are just the base plans. There are a half-dozen themed bundles of 6-12 channels (Extras) which are mostly $6/mo each, and over 50 a la carte premiums ranging from Argentinian cooking to Showtime to TV for your dog (yes, really).
Get Sling's Cyber Monday Deal!
Sling TV Cyber Monday Dea

l

We don't recall Sling offering a deal like this before. When you sign up for a month of Sling TV with one of its base (Blue or Orange) plans, you get:
Free Amazon Fire TV Stick Lite ($29.99 value)
Free month of the Lifestyle Extra add-on ($6 value)
$10 off your first month's subscription.
So let's see, that means Sling TV offers $40 for the base plan, minus $10 discount, minus $6 for the channel package, minus $29.99 for the streaming device. Sling TV is paying you $5.99 to try out its service!
The deal is only for new customers, but let's be honest, you will probably become a long-term Sling TV customer. It's a great service and it allows you to get exactly what you want in live and on-demand TV. Let's look more at this deal.
Get Sling's Cyber Monday Deal!
$10 Off the Base Plan
This one's pretty obvious. Sling offers two base plans, which cost $40/mo each. Or you can get them together for $55/mo.
Both plans come with 50 hours of cloud DVR storage. And they support most devices including Apple TV, Chromecast, Roku, most smart TV, and Xbox gaming systems. It also supports mobile devices with Android and iOS. And, of course, they support the Amazon Fire TV.
The discount reduces your first month of Sling TV to just $30.
Amazon Fire TV Stick Lite
The Amazon Fire TV Stick Lite is a simple device to turn your standard TV into a smart TV. And it is pretty much universally supported, meaning that if you want an app, it is available.
It supports 1080p and 720p video at up to 60 FPS. Additionally, it supports Dolby-encoded audio pass-through if you have an external audio system you want to use.
And, of course, it includes Alexa voice remote for navigating to the content you want.
So what distinguishes it from the standard Firestick? It doesn't support Dolby Atmos audio pass-through. But very few people use that and are probably using the 4K version of this device.
The unit retails for $29.99.
Lifestyle Extra
The Lifestyle Extra add-on is normally $6/mo. It adds roughly 10 channels to the base plans. The channels depend upon the base plan you choose. If you choose the Orange & Blue plan, you get all the channels:
Sling Orange
FYI
Halmark
Hallmark Drama
Hallmark Mysteries
LMN
Sling Blue
Cooking Channel
FYI
Halmark
Hallmark Drama
Hallmark Mysteries
LMN
Magnolia Network
VH1
WE tv
Plus: Get a Free AirTV Mini From Sling
What's even better than a Cyber Monday sale on Sling TV? Adding an AirTV Mini to a subscription of at least 2 months long — for free! That's a $79.99 value and Sling is just going to hand it over to you. But you've got to act quickly because we're not sure how long the free AirTV Mini offer will stay live, especially with the discounts they're offering for Cyber Monday.
Get Sling's Cyber Monday Deal!
Cyber Monday Deal
On Cyber Monday (November 28th), Sling changes its deal slightly. The Lifestyle Extra bonus is taken away. But it is replaced with half off your first month.
Depending on what you want in a streaming package, this may be a better deal. Doing our math again, we have $40 minus $20 minus $29.99. In that case, Sling is paying your $9.99 to enjoy a month of streaming. But no lifestyle channels.
Sling TV Cyber Monday Deal Dates
Unlike some providers, Sling TV doesn't offer an open-ended deal. This Cyber Monday deal runs from Wednesday through Sunday. Cyber Monday has its own deal. Then: it's over. So don't delay.
Cyber Monday Deal: Wednesday, November 23th – Sunday, November 27th
Cyber Monday Deal: Monday, November 28th
This deal is live now! There is no need for special coupon codes. The deal is available directly. Don't miss out!
Get Sling's Cyber Monday Deal!
Specific Cord-Cutter Deals
Here are all the deals we are following:
FAQs
How can I get Sling TV for free for 30 days?
Right now, Sling TV isn't offering a free 30-day trial. However, you can watch some of Sling's lineup for free straight from your browser by going to watch.sling.com in your browser. Also, considering how good the Cyber Monday deal above is, you might want to consider trying it out anyway, since we're pretty sure you're going to love it.
Is Sling TV or Hulu + Live TV cheaper?
Sling TV's cheapest plan is $40.00/month while Hulu + Live TV's is $69.99/month. But there's more to the story than just price. We have an entire page dedicated to comparing Sling TV with Hulu + Live TV, so go there for more details. The best part is that both streaming providers are having Cyber Monday deals for 2022.
What is the difference between SlingTV and YouTube TV?
Sling TV's Blue and Orange plans are cheaper — $40/month for each separately or $55/month for both while Youtube TV starts at $64.99/month on its cheapest plan. But, as always, price isn't everything. Check out our full-length comparison between Sling TV and Youtube TV for more details.
Does Sling TV have live TV?
Both of Sling's base plans have live TV. Sling Orange focuses more on news while the Blue plan features more sports. Both plans cost the same ($40/mo) or you can combine them for a total of $55/month. The live channels include ESPN, CNN, Fox News, and the NFL network, as well as many more. See our full Sling TV review for more details on their live offerings.
How many channels does sling TV have?
Sling TV has over 130 channels, all told. Normally, you can get 30+ channels for $35 per month and get 130+ channels for $100 per month including premium networks — or find somewhere in-between. The Cyber Monday 2022 deal
Specific Cord-Cutter Deals
Here are all the deals we are following:
Page Updates
▼
▲
Added FAQ section. Added pricing. Reworked one section. Linking. Mentioned deals.

Changed some content in main section.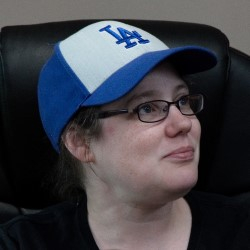 Latest posts by Alanna Baker
(see all)