When it comes to sneaky hidden fees, perhaps no cable company is more notorious than Comcast. By the time you pay the fees for regional sports, local TV channels, HD, DVR rental, and other items, your bill could be way more than the advertised rate you thought you were getting when you signed up.
And of the numerous fees Comcast's cable customers are subject to, none is more controversial than its "Broadcast TV Fee" that now costs up to $10 a month — all for the ability to watch local channels (e.g. NBC, FOX, CBS, and the like) that are available for free with an antenna.
Comcast's Broadcast TV Fee was once the source of a class action lawsuit as complainants arguing the company misrepresents its fees and in some cases explicitly lies about them.
Many believe broadcast TV fees are just a way for cable companies to squeeze their customers for a little more money and to help maintain high revenues despite losing tens of thousands of customers every quarter to cord cutting. Those critics just may be on to something — we calculated that Comcast is pulling in as much as $2.64 billion a year from its Broadcast TV Fee.
Here's how we calculated this jaw-dropping number.
According to Comcast's 2018 Q3 report, the company now has 22,015,000 video customers subscribed to their cable TV service. We also know their Broadcast TV Fee is being raised to $10 a month in many markets. To put things into perspective, in 2016 Comcast charged $6.50 per month for broadcast channels, up from $1.50 per month in 2014. That's an increase of 567% since 2014!

And as you can see in the screenshot below, local channels are included in every cable package Comcast offers, so it's not a fee you can escape even if you are able to get the channels for free with your antenna: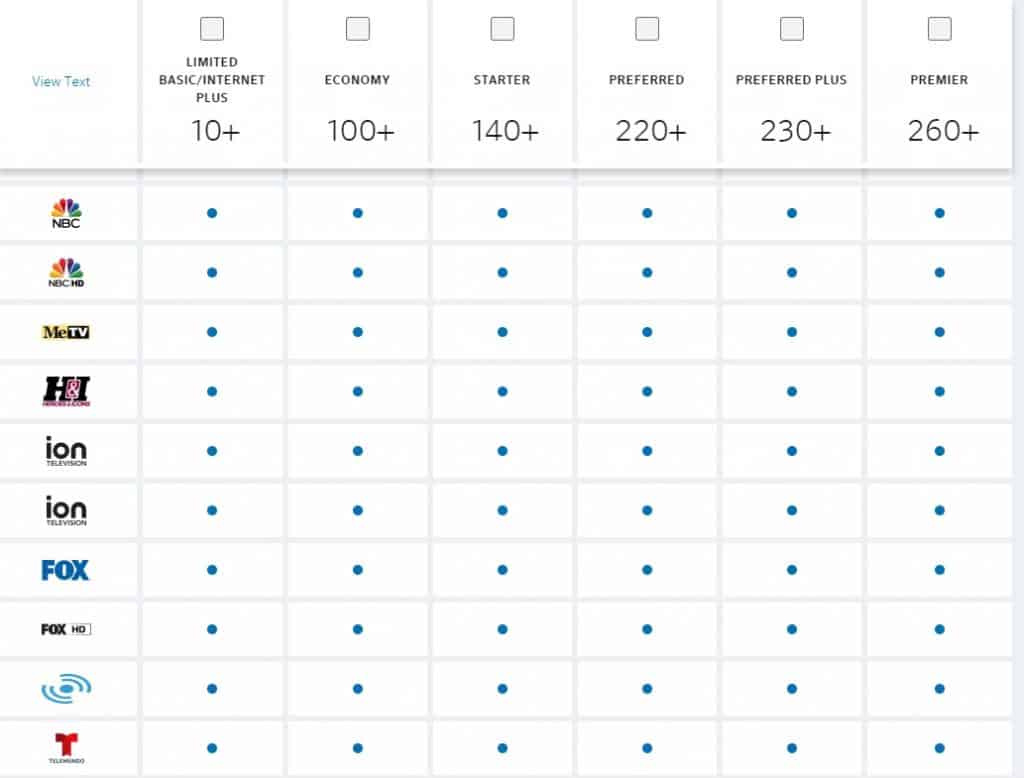 Using these numbers, we can calculate that Comcast will bring in as much as $220,150,000 every month from the $10/month fee. Over the course of a full year, Comcast can rake in $2.64 billion by charging its customers for broadcast channels that most of them can get free over the air with an antenna.
What About Those Who Have No Antenna Reception At Their Home?
It's worth pointing out the $2.64 billion figure assumes every Comcast subscriber could get their local channels for free if they had an antenna, but in all fairness, that's probably not the case.
However, according to estimates from the antenna manufacturer Mohu, roughly 278 million, or 89%, of Americans live within range of broadcast TV towers, meaning the overwhelming number of people can get their locals for free without being charged by Comcast.
Even if you assume 11% of Comcast subscribers wouldn't be able to get their local networks with an antenna, that's still $2.35 billion each year the company is bringing in by charging customers for channels they can get free with an antenna.
Is it any wonder why Comcast is routinely voted the Most Hated Company in America?
Latest posts by Jessica Saxena
(see all)