Disclosure:
Your support helps keep our site running! We earn referral fees for some of the products & services we recommend.
Learn more
The 2021 NBA Finals are almost here! And fans won't want to miss a second of the grand finale. Thankfully, you can watch the NBA Playoffs without cable or satellite thanks to a host of new legal streaming services, like fuboTV (free trial) and others. Some options will even let you watch the NBA Playoffs online free for a period of time!
---
Upcoming NBA Schedule
May 13-15: Class of 2020 Hall of Fame Enshrinement
May 18-21: Play-In Tournament
May 22 – July 22: 2021 NBA Playoffs
Check out HOW TO WATCH NBA ONLINE & WITHOUT CABLE (Updated for 2021)
---
Watching the NBA Playoffs and NBA Finals without cable is as simple as 1, 2, 3; and today I'll show you how. Let's get started!
Watch NBA Playoffs Without Cable: At a Glance
Looking for the cliff notes? Here's our recommendation for streaming the NBA Playoffs in 2021:
Sign up for fuboTV (try it free for 7 days). This affordable live streaming service offers a great way to watch NBA Playoffs without cable.
fuboTV costs $59.99 a month, and provides access to ESPN, ESPNEWS, NBA TV, and ABC. That means fuboTV will cover all the playoffs except games airing on TNT. It's also one of the easiest ways to get ABC, rather than having to find a workaround.
fuboTV is an online streaming service that lets you watch live TV without cable. It covers anywhere 90+ channels, depending on the package you choose. You can stream on Roku, Apple TV and other streaming players, as well as your computer, mobile devices and more.
You can try it out for free with a 7-day free trial.
NBA Playoffs Channels
First things first; if you want to watch the NBA Finals without cable, you'll need to know what channels they air on first.
There are five channels that the NBA Finals will air on, and they are ABC, ESPN, ESPNEWS, TNT and NBA TV. Now I know what you're thinking: "But those are cable channels!" And they are. But luckily, you still don't need a cable provider to watch ESPN or the other channels you'll need. I'll show you how in just a minute, but first let's talk about ABC.
fuboTV Provides Affordable NBA Playoffs Streaming
As discussed above,  fuboTV is one of the best ways to watch NBA Playoffs games without cable. Plans start from $59.99 a month, with no contract.
fuboTV offers most of the channels you'll need; ESPN, ABC, ESPNews, and NBA TV.
Get most of the channels you need for the whole playoffs
Customize your channel lineup to suit your tastes
FuboTV local channels include CBS, but also NBC, FOX, and even ABC in some areas
Games on ABC can be found under ESPN3 in the channel guide!
Watch live TV without cable with various fuboTV packages
Watch on mobile devices, computers, streaming players like Roku, and more
Plans from $59.99/month
No contract or commitment
You can learn more in our fuboTV review, or try it out for yourself!
Other Ways to Watch Playoff Games Online
Here are some other great choices:
Hulu Live TV – $64.99/mo – free 7 day trial
Hulu Live TV offers ESPN, ESPN3 (via the WatchESPN app), ESPNEWS, TNT, and many other useful channels. Hulu has local channels too, making it a good way to watch CBS on Roku, for example. It also has an impressive selection of on-demand content to keep you entertained long after the Playoffs are over. Learn more in our Hulu review.
Sling TV – Starting at $30/month – free 3 day trial
Sling TV offers ESPN, TNT, and more as one of the cheapest services on the market. You can learn all about it in our Sling TV review here.  
Vidgo – $40/mo starting out – free 3 day trial
Vidgo is one of the cheapest way to get ESPN channels, ABC, and other valuable networks. It has a very impressive channel selection, with up to 60+ channels in total. Learn more in our Vidgo review.
YouTube TV – $64.99/mo – free 7 day trial
YouTube TV also covers many valuable channels for NBA fans, including ESPN and TNT. It's got a slick DVR with unlimited storage. However, it's one of the most expensive options. Learn more in our YouTube TV review.
OTA Antenna
The cheapest way to get ABC is through a simple over-the-air (OTA) antenna. Far more advanced than their rabbit-eared ancestors, OTA antennas can give you all of the broadcast channels you know and love (ABC included) in 1080i HD picture for free (minus the cost of the antenna, of course). My favorite OTA antenna brand is Mohu, but feel free to shop around.
Do note that an antenna won't help you with the games on ESPN – only those on ABC.
NBA Playoffs TV Schedule
We don't yet have the full NBA Playoffs schedule. You can check here for the latest updates.
Now that we know where and when to watch the NBA Finals, the only thing left for us to do is sit back and enjoy the game. So who are you pulling for in the finals? Sound off on social media or let us know in the comments below!
Also, for diehard sports fans, remember, both college football and NFL are beginning during the finals. So make sure to catch our guides for how to watch!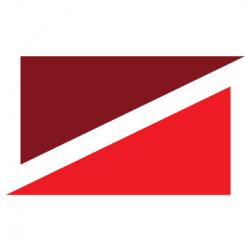 Latest posts by Helen Back
(see all)