The 2020-2021 NFL season is finally upon us, and it's set to be unlike any other season in the history of the sport. Fans are chomping at the bit for the sport to return after months of dealing with the pandemic. However, there's a ton of anxiety and uncertainty as the league looks to return in spite of the virus.
On top of that, social unrest has permeated every aspect of society, showing itself in a variety of ways in different sports. Protests, strikes, game cancellations – how will this play out in the NFL? And how will it affect the viewing habits of the NFL fanbase?
To try and get an idea of what to expect, we commissioned a survey of over 1,000 NFL fans. We asked questions to gauge interest in the upcoming season, viewing plans, and thoughts on player protests. Here's what we found…
Do You Plan on Watching More or Less Football This Year Than in Years Past?
87% of NFL fans plan on watching the same or more football this season compared to years past.

| | |
| --- | --- |
| Response | Percent |
| More | 40.2 |
| Same | 46.5 |
| Less | 13.4 |
Would Player Protests Affect How Much NFL You Watch?
52% of fans say player protests won't cause them to watch less football, while 16% say they won't watch at all if players protest.

| | |
| --- | --- |
| Response | Percent |
| Yes, I'll watch less football than in the past if players protest | 31.9 |
| Yes, I won't watch this season if players protest | 16.3 |
| No, I'm indifferent to whether or not the players protest | 25.5 |
| No, I think the players should use their platforms to protest | 26.4 |
Will the NFL Be Able to Complete the 2020-2021 Season?
87% of fans think the NFL will be able to complete the season, but 28% expect at least some interruption.

| | |
| --- | --- |
| Response | Percent |
| No | 13.3 |
| Yes, but it will get interrupted | 27.6 |
| Yes | 59.1 |
Methodology
Data collection and analysis by Mindnet Analytics
Participant source: Amazon Mechanical Turk, only MLB fans. Sample size = 1001.
Sample details: Only US participants, self-identified NFL fans. Only MTurk participants with a 95% or higher approval rating were permitted to take the survey. Participants were compensated at a rate at least equivalent to $10/hour. The fastest 1% of participants were removed before analysis to ensure data quality.
Confidence Level: 3% margin of error
Analysis
With 40% of fans saying they intend to watch more NFL this year, it's clear that there's a lot of hype going into the season. We'd imagine that quarantine fatigue has a lot to do with it. And while player protests have caused some division in the past, only 16% of fans are threatening to boycott in return. However, with 32% saying protests could cause them to watch less football, it will be interesting to see what ratings look like should NFL should players choose to protest.
Of course, this survey doesn't account for everything, as it doesn't account for the nuance of player protests. Protests could be kneeling during the anthem, boycotting games, or anything in between. With 41% of fans expecting an interruption in the season, or the season not even completing, it could be that fans are expecting player boycotts. Or perhaps they expect the pandemic to throw a wrench in the system.
Whatever the case, one thing is for certain – this will be a season like no other. And our eyes will be glued to the action to see how it all unfolds.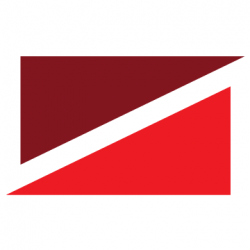 Latest posts by William Parker
(see all)