Many of us already enjoy video entertainment from online sources such as YouTube, Netflix, and Google Play. But without a video streaming device, we are not able to watch it on our Televisions.
Pocket-friendly, Bankbook-friendly, & Easy-to-use
To solve this problem, Google recently unveiled a new device, Chromecast, an affordable HDMI adapter that turns any TV into a Smart TV.
Chromecast is a USB-sized HDMI dongle that permits you to send anything you can search out in the Google Chrome browser to your TV. It also allows the users to run apps such as Netflix or Youtube from their phone, tablet, or laptop onto their big screen.
Although there are many devices in the market capable of similar functions, Chromecast may just be the pocket-friendly, bankbook-friendly, easy-to-use, and portable solution that you have been looking for.
According to Sundar Pichai, Google's SVP of Android and Chrome, the Chromecast is doing very very well in the United States.
"We are in the millions now, and it's growing very actively," was his comment exactly. And Mr Pichai didn't stop there, he also mentioned that the Chromecast dongle would soon start to go on sale in different markets internationally.

AndroidHeadlines
The Entire Web is Now on Your TV
Not all web content is identical. The ordinary run of internet extenders, such as Roku, WDTV, Playstation, and Tivo, can only display internet-based video through apps like Netflix, Hulu, and YouTube. The problem then becomes that you have no way to watch content that is not offered through these applications. If you're interested in watching web-only content on your HDTV, you need a Chromecast.
One extra feature that is not mentioned often enough is what I like to call "multitasking". While Chromecast is playing videos on your TV, the device still allows you to use your smartphone or tablet however you want.
For a seamless viewing experience, you can create a 'TV Playlist' by browsing and adding content from services like Netflix, Google Play, and YouTube. Chromecast also allows you to stream music through Google Play.
Supported Apps for Chromecast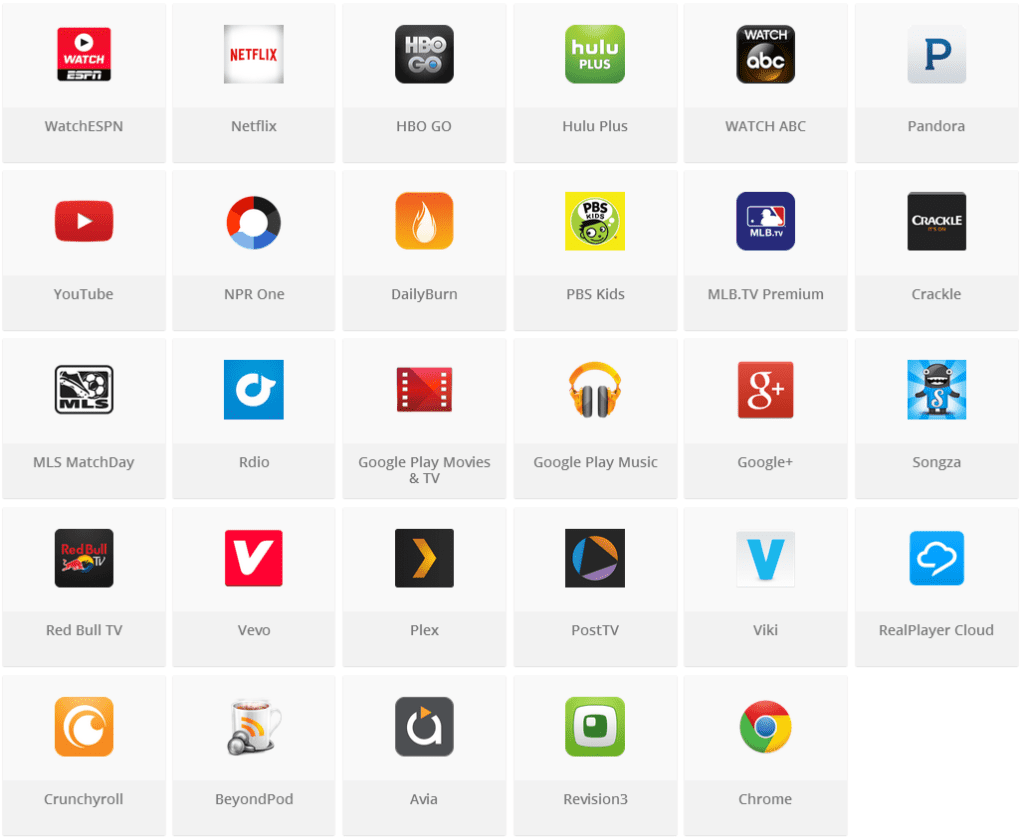 Click here for a full list
How much does Chromecast Cost?
Google's Chromecast is priced at only $35. It was sold out online and in stores within 48 hours of its release. Those who ordered within the first 24 hours were given 3 free months of Netflix with their purchase.
AMAZING NEW DEAL: Free Chromecast With a PlayOn + PlayLater Lifetime
Get a free Chromecast with a PlayOn + PlayLater lifetime license. Stream over 100 channels on your TV with PlayOn. Record online videos with PlayLater. Recommended by CNET and Money Magazine! ~ 30 Day Money Back Guarantee
How About Home Movies?
It's now possible to use Chromecast to watch videos off your PC drive. All you have to do is open a video file in Chrome with the command "Control-O." Since Chrome can easily play AVI, MP4, MPEG, and OGV videos, you can then watch your own videos on your TV without any hassle.
Video-conferencing on your TV Anyone?
Due to internet and processor speeds, video-conferencing was really difficult to use in the 1980s but times are a changing… Thanks to Chromecast, people can now use Google+ Hangouts to see everyone in the meeting.
This is amazing technology that the everyday user, is not taking advantage of. And when you're able to do it from the comfort of your couch, looking up at your HDTV on the wall — it's amazing.
How does Chromecast Work?
Setting up Google's Chromecast is as simple as plugging the device into an HDMI port, connecting it to your home's Wi-Fi network and enjoying your favorite movie on Netflix. Chromecast can be controlled using Android and iOS-based smartphones and tablets as well as Windows and Mac-based PCs.
If you have a Chromebook or use Google's Chrome Browser, you can control the Chromecast through dedicated apps as well. As long as you have a device and an internet connection, things should run smoothly with Chromecast.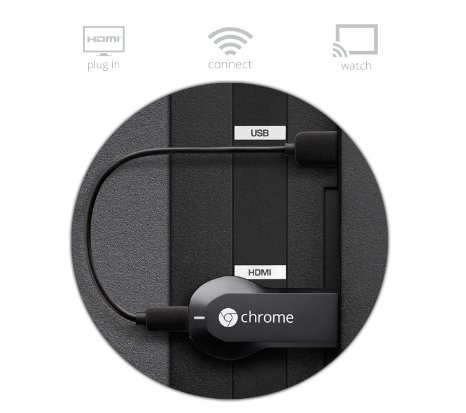 One common complaint I hear is that you can only cast from Chrome itself, and the lack of dedicated applications just makes it difficult to use with non-Chrome-ready devices.
Chromecast is a very well-designed product. Its low $35 price tag combined with its ease of use makes it a better value being offered on the market at this time. Chromecast is a fantastic way for people to seamlessly switch from their mobile devices to their TVs.
As always, comments are welcome and encouraged. Have you already purchased a Chromecast? How do you like? If not, what other questions do you have?
Cheers!
PS If you really enjoyed this post, please consider helping me out and spreading the word below! Thanks!
Latest posts by Jessica Saxena
(see all)