Update: November 27th, 8pm EST: The Curiosity Stream Cyber Monday deal is live now!
Curiosity Stream is an ad-free streaming service by NBCUniversal that focuses exclusively on documentaries, ranging from less than 15 minutes to feature-length and miniseries. Previous deals for this service have included free trials and 25% off their annual plans.
What is Curiosity Stream's Cyber Monday Deal?
Curiosity Stream's Black Friday sale this year offers a 40% discount for annual plans and runs from November 23 to Sunday, November 27. The service offers two plans:
– The Standard Plan ($2.99 per month or $19.99 per year) offers streaming in 1080p for their entire library of content. As part of the Black Friday deal, subscribers will only pay $11.99 for an entire year.
– The Premium Plan ($9.99 per month or $69.99 per year) offers the same library in stunning 4K quality. During this limited-time offer, the annual plan goes down to $41.99 for the entire year.
Why Get Curiosity Stream?
Curiosity Stream offers an unparalleled collection of documentaries that span the length of human knowledge, many of which are original productions and have won a variety of awards. Not only is it educational, but it is also one of the lowest-costing streaming services available today. Best of all, there are no advertisements at any time on all plans.
It also features documentaries hosted by well-known media personalities for viewers who enjoy a bit of familiarity. These include the legendary documentarian Sir Richard Attenborough, Nick Offerman (known for playing Ron Swanson on NBC's Parks and Recreation), and filmmaker Patrick Aryee.
FAQ
How can I get Curiosity Stream for free?
Curiosity Stream comes as a free add-on for several internet service providers, including Suddenlink by Altice, Optimum by Altice, Starhub, Flow, BTC, and Rev. Users wishing to try out the service can receive a seven-day free trial by selecting it as a premium add-on channel using Amazon Prime Video. There are also several free episodes available on the website for users who would like to sample the content before purchasing.
Is Curiosity Stream worth the money?
Yes, Curiosity Stream is absolutely worth the low price, even without factoring in the Black Friday discount. For less than the cost of the average movie ticket (good for one movie, one time), users can stream hundreds of thousands of hours of content for an entire year. When it comes to the cost-value ratio, Curiosity Stream simply cannot be beaten.
What devices can I watch Curiosity Stream on?
Curiosity Stream is available on a wide variety of devices, including Roku, Apple TV, iPhones, iPads, Android phones and tablets, Android TV, Playstation 4, Playstation 5, the Microsoft Xbox family of consoles, Amazon FireTV and tablets, web browsers including Mozilla Firefox and Google Chrome, and Google Chromecast.
Page Updates

▼

▲
Updated some section headings.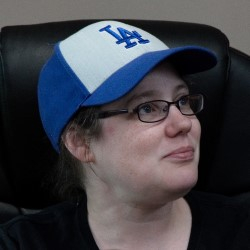 Latest posts by Alanna Baker
(see all)