Discovery+ (or Discovery Plus, as it's sometimes styled) is a streaming service from Warner Bros. Discovery that focuses primarily on reality-based content from the Discovery Channel family of television networks. That's a huge number of channels, though, more than you may realize.
Don't miss Super Bowl LVII. Read all about it in our streaming guide!
What is Discovery Plus's Black Friday Deal?
In one of this year's best Black Friday deals, Discovery+ is offering new subscribers three months of the ad-supported plan for only 99 cents per month. This is an incredible discount from the usual price of a $4.99 per month subscription. No promo code is needed but the limited-time offer is only available from November 21 to Cyber Monday, November 28.
:discovery-plus-button:
Why Get Discovery Plus?
The main perks of a Discovery+ subscription plan include the ability to watch programs from TV channels like Magnolia Network, HGTV, Food Network, TLC, and Animal Planet, among others. For more information on the vast (and we do mean vast, over 2,500 shows, and no, that's not a typo) amount of content on Discovery+, see our full review.
Here are the plans they offer:
Ad Lite ($4.99 per month or $0.99 for the first three months with the Discovery+ Black Friday sale): The full catalog is available, with ads.
Ad Free ($6.99 per month, not eligible for the Black Friday sale): The full catalog is available ad-free
Additionally, students and current/former military members receive 40% off the Ad Lite plan and pay only $2.99 per month. Verizon Wireless customers with unlimited plans can also receive a free subscription for the first six months. A seven-day free trial is usually available but not during the Black Friday sales event.
FAQ
Does Discovery+ come with live channels?
No, Discovery+ does not come with any live channels or live content. To access current seasons of TV shows on the service, you'll need a cable subscription or a TV Everywhere login that will allow you to log into the (separate) Discovery Channel app. It also does not have new episodes available the next day, as they are added after the season has finished airing.
What TV shows can I watch on Discovery+?
Discovery+ offers many TV shows, including Clipped, Dr. Pimple Popper: This is Zit, Queen of Meth, American Detective With Joe Kenda, Route 66, 90 Day Fiancé, Miami Ink, Dance Moms, Queen Sugar, Married at First Sight, House Hunters, and Chopped, plus many more.
What movies can I watch on Discovery+?
If you're looking for major motion pictures on Discovery channels, then you're barking up the wrong tree, since the Discovery family of channels feature almost exclusively non-fiction (or at least based on true events) shows and specials. There are a few feature-length documentaries, such as Introducing Selma Blair, Ocean Hunters: Chasing The Thunder, Citizen Penn, No First Responder Left Behind, Lily Topples The World, and Fin, plus a few others.
What devices can I watch Discovery+ on?
Discovery Plus is available on many major streaming devices, including Roku, Apple TV, Amazon Fire, the Microsoft Xbox One family of game consoles, Chromecast, Android TV, phones, and tablets, LG, Samsung, and Vizio smart TVs, iPhones, and iPads. Content can also be viewed in a web browser at discoveryplus.com.
Specific Cord-Cutter Deals
Here are all the deals we are following:
Page Updates

▼

▲
Updated some sub-sections. Put related links.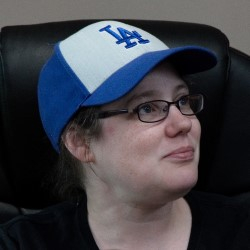 Latest posts by Alanna Baker
(see all)