Netflix is widely regarded as the first major streaming service and offers tens of thousands of hours worth of content, including movies and television shows from major studios and its own original content. Unfortunately, Netflix will not be offering an Cyber Monday discounts this holiday season.
What does Netflix offer?
Netflix currently offers current and new subscribers these four different subscription plans:
Basic with Ads ($6.99 per month): The only ad-supported plan that Netflix offers has a limited catalog of television and movies available and is available to watch on one device at a time.
Basic ($9.99 per month): The full catalog is available ad-free in 720p to watch or download on one device at a time.
Standard ($15.49 per month): Same as the Basic plan but it allows watching and downloading in 1080p on two devices at a time.
Premium Plan ($19.99 per month): Same as the Basic and Standard plans but four devices are allowed at the same time and content is available in 4K.
Why Get Netflix?
Although there is no Netflix Cyber Monday sale this year, its multi-tiered plan system allows you only to pay for what you need and is still a great value for all of the available content. Additionally, there are many excellent TV shows and movies that are Netflix originals, meaning they can only be seen by using the service.
See our streaming trials page.
FAQ
What movies can I watch on Netflix?
Netflix offers many movies, including Knives Out, Glass Onion: A Knives Out Mystery, Morbius, Bad Guys, The Little Rascals, Where The Crawdads Sing, Rambo: Last Blood, There's Someone Inside Your House, Wedding Crashers, 30 Minutes or Less, Ava, Pokemon the Movie: Secrets of the Jungle, and Training Day, plus a whole lot more!
What TV shows can I watch on Netflix?
There are many popular programs available on Netflix, including Tiger King, Stranger Things, 13 Reasons Why, The Walking Dead, Seinfeld, Attack on Titan, Peaky Blinders, Squid Game, Breaking Bad, Better Call Saul, and The Crown, among many others.
Does Netflix show the same movies and TV shows around the world?
No, because of the rights agreements that Netflix has in different countries, a much different catalog is available depending on where you're watching. For example, a lot of Disney Classics are available on Netflix outside of the United States and other countries where those movies would be found on Disney Plus.
What devices can I watch Netflix on?
Netflix is available on many streaming devices, including Apple TV, Roku, Facebook Portal, all Microsoft Xbox consoles (including the 360), Playstation 3, 4, and 5, iPhones, iPads, tablets, Windows phones, Android phones and tablets, web browsers, smart TVs, some TiVo and other set-top boxes, and some Blu-Ray players.
Page Updates

▼

▲
Mentioned offers. Cross linking. Misc changes to content.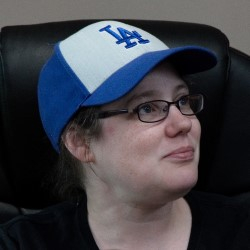 Latest posts by Alanna Baker
(see all)