Philo is a streaming live TV service that was developed at Harvard University in 2010 and has many high-profile investors, including HBO and Mark Cuban. Previous deals offered include $5 for the first month and 20% off for the first two months.
H2: What is Philo's Cyber Monday Deal? (75 words)
Unfortunately, Philo is not offering a Cyber Monday sale this year. However, there is a seven-day free trial available and it is still an amazing value, even without a discount. The service offers only one plan for $25 per month, which includes 63 live TV channels, as well as on-demand content, and a cloud-based DVR service that allows an unlimited number of programs to be saved for 30 days.
Why Get Philo?
Philo offers live TV channels at a much lower cost than other competing services. It doesn't have local, news, or sports channels, unfortunately, but fans will be able to see every game from the 2022 FIFA World Cup for a fraction of the price of cable from a local company. It also has an impressive on-demand library that contains over 60,000 movies and television episodes.
Among the channels it offers are A&E, BET, BBC America, MTV, Nickelodeon, Lifetime, The Hallmark Channel, the Discovery Channel, and many more.
FAQ
Does Philo have a Cyber Monday deal?
No, Philo will not be offering a Cyber Monday deal this year, presumably because the cost is already so low that they'd lose too much money if they offered it for any less. There is a seven-day free trial available for users who would like to sample the company's offerings before making a commitment, however.
How can I get Philo TV for free?
A free trial is available from Philo's website with no promo code needed that is valid for seven days. This is the only method currently available to get Philo for free, as it is currently not offered by any internet service providers or other sources as a free add-on.
Is Philo worth $25 a month?
Philo is absolutely worth the $25 monthly cost, especially for soccer fans who want to see the World Cup with English commentary and don't have cable. The vast amount of content available on-demand is another major point in the company's favor, as it combines the experience of live TV and a streaming service at one low price.
What devices can I watch Philo on?
Philo is available on Apple TV, iPhones, iPads, Android phones, tablets, and TVs, Roku, Google Chromecast, Amazon Fire TV and tablets, and web browsers. It is also part of the "TV Everywhere" program, which allows subscribers to sign into streaming apps for companies whose channels are offered by Philo.
Page Updates

▼

▲
Updated some sub-sections. Cross linking. Pricing updates.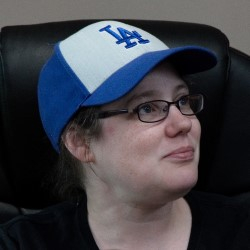 Latest posts by Alanna Baker
(see all)