Update: November 27th, 8 pm EST. PureVPN started a flash sale — lowering the price to just $1.33/mo!
VPN services provide a bang-up combo of heightened security, increased privacy, and freedom from geofencing (you know, when a website or service tells you you can't access something from your current location). PureVPN is offering one of the best Cyber Monday VPN deals with a jaw-droppingly low price, locked in for five years!
Find out all about the free trials for top streaming services!
But if you don't want to sign up for five years, they have another great deal. It is 82% off + 3 free months on its 2-year plan. But we really like the deeper cut of the 5-year plan.
Why You Should Have a VPN
Everyone should use a VPN. Here are just a few real-life applications:
Public WiFi Hotspots: Your data is encrypted, meaning others on the same public network can't snoop on your stuff.
Governmental Website Blacklists: Access websites normally blocked from your current location.
Corporate Geofencing: Get the content you're paying for wherever you want to access it from.
Why PureVPN?
PureVPN is an industry-leading VPN provider. What makes them better than the others?
PureVPN owns and manages its own network of 6,500+ servers in 78+ countries. Most competitors have a smaller network and outsource the server load to third parties — which means outsourcing your security.
Includes dedicated IP address, which is often essential when addressing streaming problems and unblocking content.
PureVPN developed its own VPN and apps in-house, optimized for constantly-upgraded broadband speeds. Most competitors use prepackaged setups, or third-party services.
Many PureVPN servers support all available 256-bit encryption protocols. Competitors who offer many servers, often support limited protocols for various servers. This combined with their no-loggin policy makes for exceptional security and privacy.
Supports a wide variety of devices out of the box including Windows, MacOS, Linux, iOS, and Android-based devices as well as all the standard web browsers Chrome, Edge, Firefox, and Safari. It also supports Amazon Fire TV and Kodi automatically. Most other devices are supported but require manual installation. This includes the notoriously difficult Roku.
Works well with streaming services like Amazon Prime, BBC iPlayer, Netflix, and others.
In addition, PureVPN is no-logs certified with 24-7 support availability and a 31-day money-back guarantee.
PureVPN also offers amazing deals on applications that will further enhance your security:
PureKeep ($0.85/mo): Password manager
PurePrivacy ($1.99/mo): Monitor data breaches of the sites you use
PureEncrypt ($0.99/mo): Encrypts all your data in cloud storage
PureVPN Deals
PureVPN is regularly $10.95/mo, but if you commit longer, you save big:
12-Month Plan: $3.24/mo ($38.88 total billed annually, 70% off)
24-Month Plan: $1.99/mo ($53.95 total plus 3 months free, 82% off)
But their Cyber Monday sale for 2022 is even better:
60 Months (5 Years): $1.42/mo ($84.95 for five years, 87% off)
That means you get the ultra-super-low price of $1.42/mo locked in for five years! All you have to do go and sign up. No promo or coupon codes necessary!
This deal is only good through Cyber Monday. There's really no point in waiting. This deal isn't going to get any better. Sign up now!
Wrapping Up
This is your chance to get one of the best VPNs for pocket change and lock it in for five years!
FAQs
What is the price of PureVPN Cyber Monday?
The base PureVPN Cyber Monday deal is $84.95 for five years of service — $1.42 per month. But they are also offering flash sales as well. On Wednesday, November 24th, they lowered the cost to $79.95 or $1.33 per month. This is why it is best to grab the deal when it comes up. Check out their site for the current deal!
Specific Cord-Cutter Deals
Here are all the deals we are following:
Page Updates
▼
▲
Added FAQ section. Added pricing. Updated one section. Pricing updates. Mentioned deals.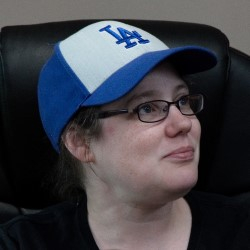 Latest posts by Alanna Baker
(see all)