There are no announcements as of yet for any Black Friday deals or Cyber Monday for Vidgo streaming services. The good news is that the price is fair enough; no deals are needed. All that is required is a good internet service and the time to watch all your favorite shows on Vidgo.
Find out all about the free trials for top streaming services!
What Does Vidgo Offer?
Vidgo is one of the top live-streaming services that work off high-speed internet where WiFi is required. They offer what cable and satellite have for a much cheaper cost.
There are more sports channels, but those are the basics. Sports fans can watch the World Cup, college sports, and NFL football on The NFL Network, NFL Redzone, Pac 12, ESPNU, ESPN, FS1, and FS2.
Those who follow conservative news like Fox News Channel and Newsmax TV can stay updated with the latest. There are channels for different types of TV lovers, whether sports, sitcoms, music, reality TV, or game shows.
Family-friendly channels are also available, like TV Land, Hallmark Channel, Animal Planet, The Disney Channel, and so much more! Vidgo makes it much easier to cut the cord on satellite and cable when all the channels you watch are piled into one spectacular price.
And there are about 90 channels plus over 25 Spanish channels for our Spanish-speaking friends.
Who needs retailers like Walmart, Best Buy, or even Amazon Prime Video when you've got entertainment like this? You can even catch trending series like Yellowstone and movies like Holiday in Handcuffs
Vidgo Cyber Monday Deals
Vidgo didn't have a Black Friday special last year, and, as mentioned initially, there is no Vidgo Black Friday sale this year either. But even without a coupon, the full price on Vidgo is still cheaper every day than many of the best Black Friday sale prices on other live streaming services. But a price this good can't last forever — snag it before it goes up!
There are three plans that you can choose with Vidgo:
Plus: The Plus package is $59.95 per month, has 110+ channels, and is the basic package deal.
Premium: The Premium plan is $79.95 per month, and it has all the Plus plan has, with more channels added to the basic, sports, and family channels.
Vidgo Mas: for our Spanish-speaking friends, the Mas package is $29.95 per month and has 28 channels in Español.
For $99.95 per month, you can get the Ultimate package and catch the entire list of channels from the Premium package and the Spanish channels.
Streaming service subscriptions make excellent holiday season gifts. Don't go for an air fryer or robot vacuum this holiday season — give the gift of entertainment!
FAQ
What devices are compatible with Vidgo?
Vidgo provides apps for all of these gadgets: Chromecast, web browsers, Android TV, Apple TV, Amazon Fire TV, Roku Ultra, Android, and iOS (iPad & iPhone). You can also watch on Samsung, Sony, or other preferred TV brands.
These streaming devices do not support Vidgo: Echo Show, Most Smart TVs, Facebook Portal, Xbox One, Nintendo Switch, and PlayStation.
Does Vidgo have a cloud DVR?
Yes, Vidgo spread a lot of happiness among its subscribers by recently adding cloud DVR to the Premium package plan. It holds 20 hours of storage.
Specific Cord-Cutter Deals
Here are all the deals we are following:
Page Updates
▼
▲
Updates to a section. Added links.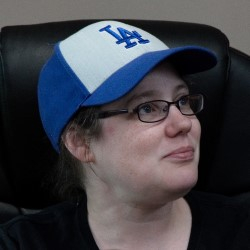 Latest posts by Alanna Baker
(see all)