November 27th, 8pm update: The ZenMate Cyber Monday deal is now live!
ZenMate VPN is a rapidly growing service with a solid reputation for unblocking content other VPN services cannot. More importantly, it is known for delivering value. This Cyber Monday, ZenMate seems intent on slaying the competition by taking its value play to the next level.
Find out all about the free trials for top streaming services!
Last year's ZenMate Cyber Monday sale featured $1.51/month for 36 months. Here's a look at past years' Cyber Monday deals:
2020: $1.99/month for 12 months
2019: $1.79/month for 12 months
2018: $2.05/month for 12 months
Right now, ZenMate is pulling out all the stops with its hottest Cyber Monday offer yet: an 18-month subscription to their VPN service for just $1.99 a month. That's a savings of 82%. Plus, they're offering three months of service for free!
This year's deal is now available and runs through Cyber Monday. It will officially end on November 28, 2022 at (PST).
What is ZenMate's Cyber Monday Deal?
In a nutshell, ZenMate is basically giving away its proven VPN service. Well, not exactly. However, at only $1.99 a month plus three free months, you get almost two years of its premium content-unblocking service for the price of a t-shirt.
The ZenMate monthly plan costs $10.99. That means with this deal, you save up to 84% — one of the best VPN deals around! Doing the math, this year's Cyber Monday deal equals a savings of $194.97 over what you would pay per month over the next 21 months. But even compared to the 6-month plan, this is an outstanding deal. Compared to it, you save $77.37.
ZenMate offers an even better deal if you go up to the 3-year plan: just $1.51/mo for 39 months!
These deals run from November 24th through November 28th, so the time to act is now. To lock in these savings, just click over and sign up!
The ZenMate 2022 Cyber Monday deal is already live. And the sign-up process is easy. With no promo codes, coupon codes, or anything else to enter. You can have proven VPN services in literally minutes.
That said, a deal this good can't last forever — it is only available for a limited time. And there's no reason to wait. There will be no special Cyber Monday deals. It's the same, amazing, offer all Cyber Monday weekend. Don't miss out!
Why Get ZenMate?
ZenMate comes with a slew of features to help you in your everyday life. While it lacks optional features like smart DNS and a dedicated IP, it is great to unblock streaming sites and access worldwide content, protect your privacy by hiding your data, and much more.
Some key features unlocked by the ZenMate Cyber Monday deal include:
ZenMate browser extension
Access to over 4,800 streaming servers in 81 countries around the world
OpenVPN
P2P support
Kill switch
Unlimited speed, bandwidth, devices, and simultaneous connections.
ZenMate also works with most devices offering the appropriate apps. These include all the major desktop operating systems, Windows, Mac, and Linux. And mobile systems based on Android and iOS (iPhone, iPad). And it features extensions for all the major web browsers including Chrome, Edge, Firefox, and Safari.
And ZenMate comes with a 30 days money-back guarantee. So you have nothing to lose!
Wrapping Up
Sign up for 18 months of ZenMate for just $1.99/mo — and get three extra months free! That's a net cost of $1.71/mo! But this deal only lasts through Cyber Monday. Sign up now!
FAQ
What is the number one reason people use ZenMate?
ZenMate, like other VPNs, is excellent at protecting your privacy when browsing online. The software uses military-grade technology to encrypt your data, hide your IP address, and allow you to confidently browse online in full anonymity.
Most people, however, use ZenMate's superpowered servers to bypass geo-restrictions and unblock popular streaming services like Netflix, Amazon Prime Video, Disney+, HBO Max, and more!
Specific Cord-Cutter Deals
Here are all the deals we are following:
Page Updates
▼
▲
Changed some content in main section. Updated one section. More links.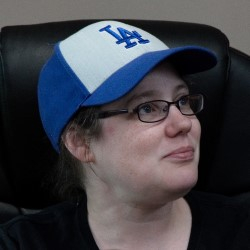 Latest posts by Alanna Baker
(see all)