The Tokyo Olympic Games are well underway. The basketball competition is just getting started but we've already seen a big upset with France beating USA 83-76. Can USA come back from this defeat and win Gold for the 4th straight Olympics? The next two weeks will tell. Are you set up to see all the action?
You no longer need cable to see all the Olympic basketball. Streaming services offer a better and cheaper way to enjoy the Games. Follow along and we'll tell you all you need to know.
When Will Basketball Be Featured at the Tokyo Games
Basketball has already started at the Olympics and the games will run to the end. The men have their final games on Aug 7th and the women have their final game on Aug 8th.
Here are all the currently scheduled games. The finals start Aug 3; we will update these lists when the teams are announced.
Men's Basketball Schedule
Jul 25

Iran (78) vs Czech Republic (84)
Germany (82) vs Italy (92)
Australia (84) vs Nigeria (67)
France (83) vs USA (76)

Jul 26

Argentina (100) vs Slovenia (118)
Japan (77) vs Spain (88)

Jul 28

Nigeria vs Germany
USA vs Iran
Italy vs Australia
Czech Republic vs France

Jul 29

Slovenia vs Japan
Spain vs Argentina

Jul 31

Iran vs France
Italy vs Nigeria
Australia vs Germany
USA vs Czech Republic

Aug 1

Argentina vs Japan
Spain vs Slovenia
Women's Basketball Schedule
Jul 26

South Korea (69) vs Spain (73)
Serbia (72) vs Canada (68)

Jul 27

Japan vs France
Nigeria vs USA
Australia vs Belgium
Puerto Rico vs China

Jul 29

Canada vs South Korea
Spain vs Serbia

Jul 30

Belgium vs Puerto Rico
USA vs Japan
France vs Nigeria
China vs Australia

Aug 1

Canada vs Spain
South Korea vs Serbia

Aug 2

Nigeria vs Japan
France vs USA
China vs Belgium
Australia vs Puerto Rico
Stream Secure and Unconstrained With a VPN
A good VPN provides extra security and unequalled privacy for everything you do online. It's also an essential tool for getting the most out of your streaming services. Check out our VPN Guide for everything you need to know, including our top pick ExpressVPN.
.
Other brands worth checking out include Hotspot Shield and CyberGhost.
What Channels Will Olympics Basketball Be Played On
In 2011, NBCUniversal made a multi-billion dollar deal with the International Olympic Committee (IOC) to get sole broadcasting rights to the Olympics through this year.
So the Olympic basketball games will air on a number of the NBCUniversal channels. The main ones are USA and NBC itself (especially for the medal rounds). Some will air on other channels like CNBC and Peacock.
The Olympic Channel will also be providing highlights of the games but won't be broadcasting any full games.
Watch Olympics Basketball on FuboTV
How Can You Watch All the Olympics Basketball Action
Streaming services really do offer the best way to watch the Olympics. They are cheaper and include better features (like DVRs included with most plans). Below are the services that will allow you watch all the basketball games — and much more!
FuboTV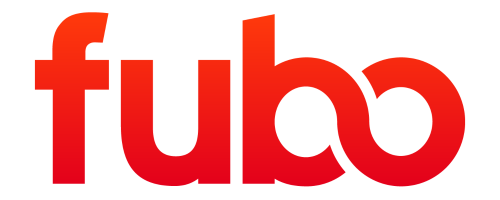 FuboTV is a great general streaming service with a focus on sports. Its basic plan offers all the channels you need: NBC, USA, CNBC, and The Olympic Channel. In total, you get over 100 channels, which include all the local ones.
In addition to the NBCUniversal channels, FuboTV offers another 35 sports channels for $64.99/mo. You also get 250 hours of cloud DVR and the ability to stream on up to 3 TVs/devices at the same time.
If you aren't sure, you can use FuboTV for 7 days free of charge to see if it's as good as it sounds!
Hulu + Live TV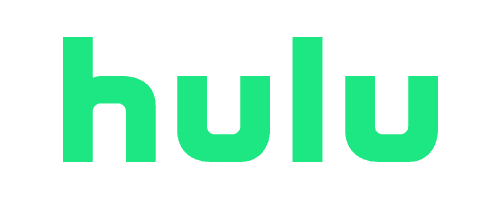 Hulu is an iconic on-demand streaming service, which allows users to watch recently aired TV shows any time they like. But their live TV streaming service, Hulu + Live TV, adds 85+ live channels to this for a very appealing package for just $64.99/mo.
Hulu + Live TV offers a good general selection of channels that is comparable to better cable plans. These include all the ones you want to watch Olympic basketball: NBC, CNBC, USA, and Olympic Channel.
You can stream the Olympics on up to 2 TVs/devices at once with Hulu Live. And you get 50 hours of cloud DVR.
Hulu + Live TV offers a free 7-day trial so what are you waiting for?
Sling TV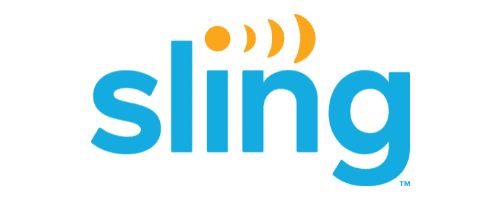 Sling TV offers a great service for very little money. The Sling Blue plan provides you with 40+ quality channels for only $35/mo. And these channels just happen to include the main ones you need to watch Olympic basketball: NBC and USA.
If you want, you can get the Sports Extra add-on ($11/mo), which provides Olympic Channel and almost a dozen other sports channels including NBA TV!
Sling TV also comes with 50 hours of cloud DVR and the ability to stream on up to 3 TVs/devices.
There is no trial with Sling TV. However, they offer you the first month (with no contract) for only $10!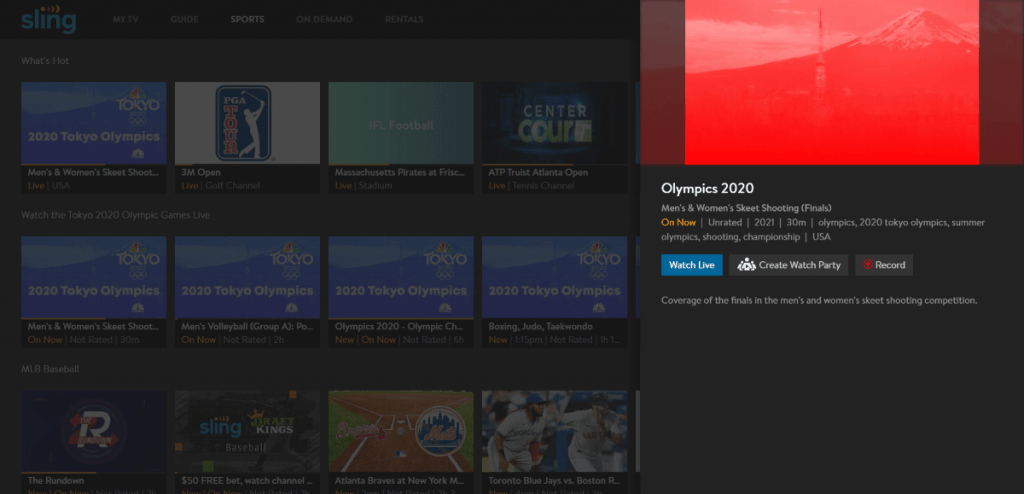 Supercharge Your Online Life With a VPN
If you value privacy, security, and access, you need a quality VPN. It has been an essential part of our streaming toolkit for years. We recommend (And use!) ExpressVPN. Other brands worth checking out include Hotspot Shield and CyberGhost.
Other Ways to Watch Olympic Basketball
Depending on just how big a fan you are, you may find some of these options to work as well for you:
Antenna: If your primary interest is the metal rounds of the Olympic basketball competition, you will do well with just NBC. And being an OTA channel, you can probably pick it up with an antenna — in HD!
Peacock TV: Like NBC itself, it will mostly be streaming the Olympic basketball medal rounds.
DIRECTV STREAM: To get all the Olympic channels you want, you will need the Ultimate plan for $94.99/mo. It's a complete cable replacement plan with over 130 channels (including HBO MAX for the first year) and the streaming ability on up to 20 TVs/devices at once.
YouTube TV: A solid streaming service with all the Olympic channels for $64.99/mo.
Olympic Basketball on Your Smart TVs and Streaming Devices
One of the best things that's happened over the last few years is how compatible streaming services have become. All of the major services have apps that work on the vast majority of devices that are used today.
FuboTV, Hulu, and Sling TV support LG and Samsung TVs in addition to all those that have Android TV built in. They also support the HDMI-connected devices like Amazon Fire TV, Apple TV, and Roku.
Do you want to stream to your phone or tablet? No problem! Android and iOS (iPhone, iPad) are both fully supported. You can also use these devices to cast to your smart TV or Chromecast device!
And for the gamers out there, these services support streaming on the Xbox. Hulu supports the PlayStation and Nintendo Switch. And VR fans might want to check out Sling TV, which supports the Oculus.
Are You Ready for Some Basketball?!
Olympic basketball has just begun — you can see all the remaining action. But it will be over before you know it. So, why delay?
Watch the Olympics on FuboTV Free for 7 Days!
Ditch "Big Cable" Now – 3 Simple Steps to Cut the Cord
Pick the right streaming service
Get the content you deserve with the best VPN.
Supercharge your internet provider
That's it — you'll save money, take back control, and enjoy TV more!
Page Updates
▼
▲
Image changes. Pricing updates. Various changes.

Added table of contents. Reworked one section. Linking.
Latest posts by Frank Moraes
(see all)