Disclosure:
Your support helps keep our site running! We earn referral fees for some of the products & services we recommend.
Learn more
Houston fans of the Astros and Rockets definitely want access to AT&T SportsNet Southwest. It's the only channel for regional fans who want to watch all their games live. Read on to find out how to get it.
In a hurry? If you already know you absolutely must have AT&T SportsNet Southwest, there are only two ways to get it without a cable or satellite contract:
FuboTV: For just $64.99/mo, you get SportsNet Southwest as well as over 100 other channels with a focus on sports. Try it free for 7 days!
DIRECTV STREAM: Although more expensive at $84.99/mo, you'll also get Bally Sports Southwest for coverage of the Rangers and the Dallas Stars.
If you are located in or near Texas and want to watch coverage of the Houston Astros, AT&T SportsNet Southwest is a must-have channel for you. This is also true for those in and near the Houston metropolitan area and in many other areas of Texas who want to catch Houston Rockets games as often as possible.
If either of those descriptions fits you and you want to secure online access to this channel, you have two options available: FuboTV ($64.99/mo) and DIRECTV STREAM ($84.99/mo). The former offers a seven-day free trial while the latter offers a 14-day money-back guarantee.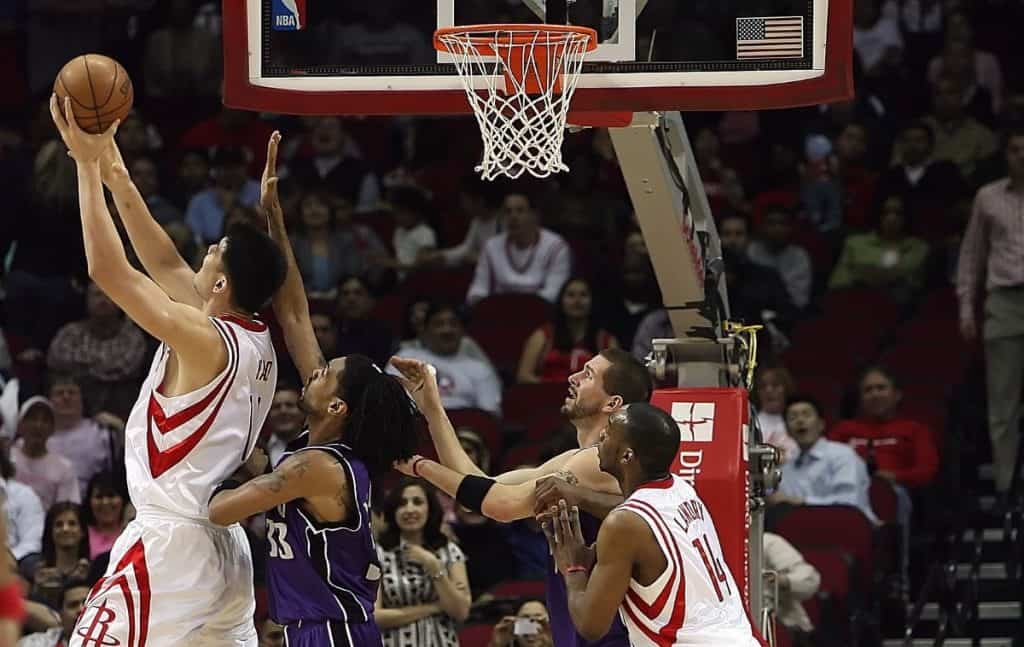 What Is AT&T SportsNet Southwest?
AT&T SportsNet Southwest is a regional sports network (RSN) that is headquartered in Houston and focuses on sports teams located in and near that city. Its prime focuses are the Houston Astros and the Houston Rockets although it does also feature plenty of programming related to other regional teams.
This channel was created in 2012 with that double focus, replacing Fox Sports Southwest. At the time of its founding, it was named Comcast SportsNet Houston. That name changed to ROOT Sports Southwest in 2014 and then to its current name in 2017.
Where Is AT&T SportsNet Southwest Available?
AT&T SportsNet Southwest is available throughout a vast area, including all of Texas, Oklahoma, Arkansas, and Louisiana, and part of New Mexico. However, note that its coverage of the Houston Rockets is blacked out for part of this region.
Also keep in mind that other RSNs are sometimes available in these areas, particularly for DIRECTV STREAM subscribers. Which ones depend on where you are. For example, most who subscribe to DIRECTV STREAM will also get Bally Sports Southwest and Bally Sports Oklahoma.
This is an important detail to note if you want to watch Texas Rangers games on Bally Sports Southwest as well as Astros ones on AT&T SportsNet Southwest.
What Sports Teams Does AT&T SportsNet Southwest Cover?
One of the sports teams that AT&T SportsNet Southwest covers is the Houston Astros, showing around 97% of their games to a regional audience. The only exceptions are contests that are either shown nationally or regionally on Fox or that are shown to a nationally exclusive audience on ESPN, such as is the case for all of its Sunday Night Baseball games.
The channel's coverage of the Houston Rockets is even more extensive, at least for the 2021-22 campaign as 100% of the team's games this season have been slated for AT&T SportsNet Southwest coverage. This may change in the coming years if the team's fortunes change and national television outlets start wanting exclusive coverage of some of its games.
Games played by other Houston- and Texas-based sports teams are not regularly shown on this channel although other types of programming related to several of them are.
Examples of the latter include Texas Sports Nation In-Depth, Rice Owls Sports Show, Inside Cougar Athletics (related to the Houston Cougars), The Pulse: Texas A&M Football, and TSU Sports Show (related to the Texas Southern Tigers).
Local games that are broadcast on AT&T SportsNet Southwest include some Texas Southern football games and a selection of high school sporting events played by schools in the Houston area.
Programming unrelated to local teams is also broadcast on AT&T SportsNet Southwest, including shows that feature boxing, mixed martial arts, fishing, hunting, pickleball, and poker.
AT&T SportsNet Southwest Plus
To handle situations in which the Houston Astros and Houston Rockets play at the same time, which is most apt to occur in April, AT&T SportsNet Southwest Plus was created.
Stream AT&T SportsNet Southwest Plus
There are currently only two options for streaming AT&T SportsNet Southwest, but they are good ones.
FuboTV

The most affordable streaming service option for AT&T SportsNet Southwest is FuboTV, which costs $64.99/mo. It is also our favorite streaming service for sports fans. Of its 100+ channels, over a third of them are sports-oriented. You get FS1, FS2, NBCSN, CBS Sports Network, Big Ten Network, SEC Network, ESPN, ESPN2, beIN Sports, and TUDN.
In addition, you can pay $7.99/mo more for its Fubo Extra add-on and access channels such as MLB Network, NBA TV, and NHL Network (and 45 others). Another option is getting its Sports Plus with NFL RedZone add-on for $10.99/mo to get those three additional channels as well as channels such as ESPNU, Pac-12 Network, and Stadium.
Several of those channels will also be of value to college sports fans. For example, the SEC Network is a must-have for Texas A&M Aggies fans while the Houston Cougars, Rice Owls, Texas Southern Tigers, and Houston Baptist Huskies are sometimes shown on those aforementioned channels.
All FuboTV plans come with 250 hours of cloud DVR and the ability to stream on up to 3 devices at once. You can try it out with a 7-day free trial. For all the details, see our FuboTV review.
DIRECTV STREAM

Another option for gaining streaming-only access to AT&T SportsNet Southwest is DIRECTV STREAM. To receive this channel, you need to at least subscribe to its Choice plan, which costs $84.99/mo.
This comes with roughly 100 channels, which include ESPN, ESPN2, ESPNU, FS1, NBCSN, MLB Network, NBA TV, ACC Network, Big Ten Network, and SEC Network. An upgrade to its Ultimate plan ($94.99/mo) will also get you channels such as FS2, CBS Sports Network, and NHL Network.
Most who receive AT&T SportsNet Southwest through DIRECTV STREAM also get Bally Sports Southwest and Bally Sports Oklahoma. One of the rare exceptions occurs in Las Cruces, NM. Those there will instead get Bally Sports Arizona and Bally Sports San Diego. However, that does mean that those in Las Cruces can watch locally produced Houston Astros, Arizona Diamondbacks, and San Diego Padres games.
One important point that Texas Rangers fans should note is that they must subscribe to DIRECTV STREAM to receive online-only access to in-market locally produced broadcasts of that team's games, which are shown only on Bally Sports Southwest.
For more information about what they offer, see our DIRECTV STREAM review.
Alternatives to FuboTV and DIRECTV STREAM
If you are looking for online-only access to AT&T SportsNet Southwest, you do not have any other options; you must subscribe to FuboTV or DIRECTV STREAM.
Now, if you are content with watching Houston Astros or Houston Rockets games on a sporadic basis (eg, focusing on their playoff games) you could instead subscribe to a different streaming service, such as Hulu + Live TV or Sling TV. Also, some playoff games, such as the World Series and NBA Finals, are on over-the-air channels and can simply be accessed with an antenna.
Conversely, if you are situated outside of the blackout area of the Houston Astros or Houston Rockets, you could subscribe to MLB.TV ($24.99/mo) or NBA League Pass ($28.99/mo).
However, note that the Astros' blackout area is extensive, essentially covering all of AT&T SportsNet Southwest's coverage area – all of Texas, Louisiana, Arkansas, and Oklahoma, and part of New Mexico. With that said, the Houston Rockets' blackout area is much smaller and does not include the metropolitan areas surrounding other NBA teams.
Watching AT&T SportsNet Southwest With TVs and Streaming Devices
Both FuboTV and DIRECTV STREAM support most streaming devices that are currently in use. For example, they support recent Samsung smart TVs.
Also, they both support all the TV "stick" devices like Amazon Fire TV, Apple TV, and Roku.
And you can watch AT&T SportsNet Southwest on your smartphones and other devices running iOS and Android. You can also cast from them to your TV using Chromecast.
You can also stream on most web browsers and attach devices directly to your TV.
The only device DIRECTV STREAM offers that FuboTV doesn't is the DirecTV device itself, which you can get for $120 or $5/mo.
FuboTV, on the other hand, supports a number of devices that DIRECTV STREAM does not:
Android TV/Google TV devices
Hisense smart TVs
LG TVs
Vizio SmartCast TV
Xbox One gaming consoles.
Additionally, you can watch on the AT&T SportsNet app, but it does not support a lot of devices.
Wrapping Up
Your streaming options for AT&T SportsNet Southwest are DIRECTV STREAM and FuboTV, the latter being the preferred option if price is your primary focus and you have no interest in the Texas Rangers. That is because locally produced Texas Rangers games can only be watched through Bally Sports Southwest, which is only available to cord cutters in its broadcast area who subscribe to DIRECTV STREAM.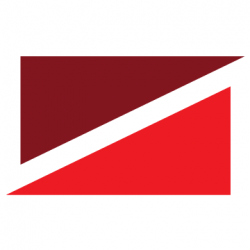 Latest posts by William Parker
(see all)