Bally Sports Florida is an essential channel for fans of local MLB, NBA, and NHL teams. Access to Bally Sports Florida once required a long-term, ever-increasing-price cable contract. Now you don't need that. You can get it with a month-to-month contract with no hidden fees.
In a hurry? DIRECTV STREAM is the only service with the channels for most MLB, NBA, and NHL teams. Get all of the regional sports networks in your area with roughly 100 other channels in its Choice Plan. A 5-day free trial is now available for DIRECTV STREAM.
If you can't watch your favorite sports because of your location, get ExpressVPN to access the content you deserve.
If you are a local sports fan, you should strongly consider subscribing to Bally Sports Florida. This station provides live coverage of most Miami Marlins, Florida Panthers, and Orlando Magic regular-season games.
You may also get to watch select Tampa Bay Lightning, Miami Heat, and Tampa Bay Rays games on this network.
What Is Bally Sports Florida?
Bally Sports Florida (like its sister station, Bally Sports Sun) is a regional sports network (RSN) headquartered in Fort Lauderdale, FL. It provides coverage of professional baseball, hockey, and basketball teams throughout the state. It primarily features the Miami Marlins (MLB), Florida Panthers (NHL), and Orlando Magic (NBA).
The channel also provides coverage of college sporting events featuring teams from the Big East, Big 12, and Conference USA. In addition, you may also be able to watch games involving teams from the Atlantic Coast Conference (ACC).
It's important to note that contractual issues prevent you from receiving access to Bally Sports Florida if you don't live in its designated coverage area. This is true whether you watch content through a third party or a (theoretical) direct subscription.
As a result, Bally Sports Florida is pretty much limited to people who live in the state of Florida. Some subscribers may be able to get it in southern Alabama and Georgia. But they are normally served by Bally Sports South and Bally Sports Southeast.
Bally Sports Florida Commentators
Bally Sports Florida produces additional content besides live games. The most important are probably the pregame and postgame shows like Marlins LIVE! Pre-Game and Marlins LIVE! Post-Game.
And although they don't show any NFL games, they will now air Dolphins Today with Baptist Health, which fans will want to tune in for.
Paul Severino serves as the Miami Marlins' play-by-play announcer. Accompanying him in the booth are, at times, Tommy Hutton, JP Arencibia, Jeff Nelson, Gaby Sanchez, and Rod Allen. Craig Minervini and Jessica Blaylock regularly take on in-game reporter roles.
Meanwhile, all of the action from the hardwood at Orlando Magic games is called by David Steele, who has served as the team's play-by-play announcer since 1998, and Jeff Turner, a former Magic player (1989-96).
Fifteen-year veteran Steve Goldstein describes Florida Panthers matchups while he is joined by Randy Moller, who ended his 14-year playing career with the Panthers in 1994-95. Katie Gaus joins the broadcasts as an in-game reporter.
Unblock Your Favorite Movies and Shows With a VPN
If you can't watch your favorite movies and shows because of your location, a VPN will allow you to get the access you are entitled to, plus extra security and unequalled privacy. Check out our VPN Guide for everything you need to know, including our top pick ExpressVPN.
Streaming Bally Sports Florida
At one time, you could stream Bally Sports Florida with FuboTV, Hulu + Live TV, and YouTube TV. But it has been a while since that was true. Currently, there is only one streaming service that provides access to the channel.
DIRECTV STREAM

DIRECTV STREAM Bally Sports Florida to all subscribers who live in the state of Florida. The channel comes with the Choice plan for $89.99/mo.
It also includes Bally Sports Sun and roughly 100 other channels including all the local affiliates (ABC, CBS, Fox, NBC, and Telemundo) as well as a good selection of national sports channels like MLB Network, NBA TV, and ESPN.
DIRECTV STREAM offers two higher-level plans. The Ultimate Plan is $104.99/mo it adds another 30+ channels including CBS Sports Network and FS2. And the Premier Plan for $149.99/mo adds a bunch of premium channels like HBO and Showtime.
All plans come with unlimited cloud DVR if you sign up online. And they also allow you to watch on unlimited devices at once — great for large households.
For all the details, see our DIRECTV STREAM review.
Get Bally Sports With DIRECTV STREAM!
Bally Sports+
Note: At this point, Bally Sports+ has not secured rights to most MLB, NBA, and NHL team games. Make sure that your teams will be available before signing up. Or stick with DIRECTV STREAM.
Bally Sports+ is a direct-to-consumer streaming service that provides access to all the Bally Sports channels that aren't affected by blackouts. You get access to whatever channels/events/teams are determined by your location.
There is just one plan but you get a discount if you pay by the year:
Monthly: $19.99
Yearly: $189.99.
The number of channels you gain access to depends on where you live. Subscribers in Florida will normally get access to both Bally Sports Florida and Bally Sports Sun (Miami Marlins, Miami Heat).
Currently, Bally Sports+ supports relatively few devices. But they still offer enough for most people. These include: Amazon Fire TV, Android mobile, Android TV-compatible TVs, iOS (iPhone, iPad) tvOS, and web browser (through BallySports.com).
Bally Sports+ is a good tool for cord-cutters to have available — especially those in Florida. But you will probably want to pair it with a live TV streaming service like Sling TV if you also want ESPN, FS1, and so on. And it may make sense to get everything in one place by going with DIRECTV STREAM.
Bally Sports Florida Alternatives
The only other option to get Bally Sports Florida is to stick with a cable or satellite subscription. Long-term, this will be a more expensive option. But the companies do normally offer appealing sign-up deals. You are probably better off just going with DIRECTV STREAM.
If you do not live in the state, you will not be able to get Bally Sports Florida. But you do have some excellent options for watching the local teams.
MLB.TV: This service allows you to watch all MLB games live that are not blacked out in your area. It costs $24.99/mo or $149.99/yr. And even if you are in the blackout region, it still allows you to watch the games. You just have to wait 90 minutes after they are over.
NBA League Pass: This is roughly equivalent to MLB.TV. You can watch all non-blackout NBA games in your area for $28.99/mo or $199.99/yr. They also offer local fans the option to watch the games after they are over, but the delay is 3 days on most games so this probably isn't a good option for in-market fans.
NHL Center Ice: Like the other two services, this one provides out-of-market games — up to 40 each week. It is available with the DIRECTV STREAM Ultimate plan for $104.99/mo or as a standalone subscription from Sling TV for $29/mo.
ESPN+: At just $6.99/mo or $69.99/yr, it provides access to a broad selection of sports including NHL and MLB games.
Another option is to rely on nationally televised games. For example, ESPN and ABC may have rights to NBA games involving the Orlando Magic. ESPN also has the rights to MLB and NHL games that feature the Marlins and Panthers.
Note that some of these nationally televised games will be blacked out regionally so there are good reasons to get Bally Sports Florida if you live in the region.
There are a number of excellent streaming services that provide access to many national sports channels: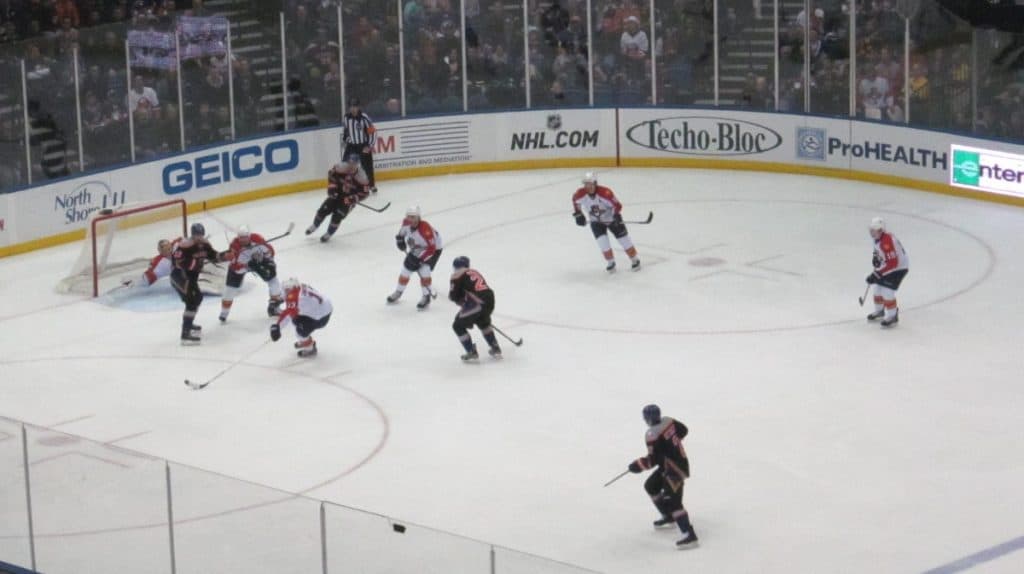 Watch Bally Sports Florida on Your Streaming TV or Device
DIRECTV STREAM allows you to watch on most modern streaming devices. These include recent models of Samsung smart TVs. And they support all the popular devices that allow you to run apps on your TV like Roku, Amazon Fire TV, and Apple TV.
They also support all smartphones running iOS or Android. You can also use them to cast directly to your TV or via a Chromecast device. And they support most web browsers. In fact, you can also cast from Chrome browsers. And finally, DIRECTV STREAM offers their own device, which may be particularly appealing to people just making the move away from cable.
Outside of using DIRECTV STREAM's apps, you can use your account to log in to the Bally Sports App. It supports all the devices listed above as well as the Xbox One and smart TVs with the Android TV operating system.
Superpower Your Live TV Streaming With a VPN
You can't beat a VPN for privacy, security, and access. We have used them for years as an important part of our streaming toolkit and we recommend ExpressVPN.
Wrapping Up
Bally Sports Florida provides regional coverage of regular-season games involving the Miami Marlins, Orlando Magic, and Florida Panthers. Contests involving other professional and college teams are also available. If you live within the channel's broadcast area, you can stream content using DIRECTV STREAM.
Get Bally Sports With DIRECTV STREAM!
FAQs
What is the cheapest way to stream Bally Sports Florida?
Those located in Miami or Tampa Bay can watch Bally Sports Florida with Bally Sports+ for $19.99/mo or $189.99/yr. With it, you can watch on the Bally Sports app or the website BallySports.com. Those who also want live sports TV channels like ESPN, FS1, and CBS Sports Network will probably be better off with DIRECTV STREAM Choice plan for $89.99/mo, which includes both the Bally Sports channels and 100+ others.
Why must I be in its coverage area to get Bally Sports Florida?
Professional sports teams have exclusive rights to air games within certain geographic regions. Therefore, the networks associated with those teams are only allowed to broadcast games within those regions. This is to help ensure that each team is allowed to maximize the number of people who watch games within its home market.
Why is this game blacked out?
There are two common reasons why games may be blacked out in Florida. First, Bally Sports Florida may be prohibited from airing a game that a national network has exclusive rights to. Alternatively, a nationally televised game may be blacked out for local fans who do not have Bally Sports Florida.
Do I get Bally Sports Florida with Hulu?
No Bally Sports channels come with Hulu + Live TV. Hulu, FuboTV, and YouTube TV all cut Bally Sports (then Fox Sports) in 2020 in order to keep costs down. As a result, DIRECTV STREAM is the only live TV streaming service to offer the Bally Sports channels. But these other services do offer some RSNs. And FuboTV has been adding more as discussed in our FuboTV local channel guide.
Can I directly subscribe to Bally Sports Florida?
In December 2020, New York Post reported that Bally Sports was developing a streaming service of its own. However, that service has yet to be made available to the public. This means that there is no way to directly subscribe to Bally Sports Florida. The only way to obtain access to this network is through DIRECTV STREAM or through a cable/satellite provider.
What if I'm not in Bally Sports Florida's coverage area?
If you are not in the Bally Sports Florida coverage area, you can subscribe to services like NBA League Pass, MLB.TV, NHL Center Ice to follow your favorite teams. It may also be possible to subscribe to services like SlingTV or FuboTV to get access to national telecasts of NBA, NHL, or MLB games.
What ever happened to Fox Sports Florida?
All Fox Sports Network (FSN) affiliates were rebranded under the Bally Sports name in April 2021 after being purchased by Diamond Holdings (a partnership between Sinclair Broadcast Group and Entertainment Studios). These networks were originally acquired by the Walt Disney Company in 2019 when it purchased 21st Century Fox. However, the US Department of Justice forced the sale of these networks as keeping them was deemed to be a violation of antitrust laws.
How can I watch the Marlins' divisional rivals?
Use the following articles to learn how to watch other National League East teams:
How can I watch the Panthers' divisional rivals?
Use the following articles to learn how to watch other teams in the Atlantic Division:
How can I watch the Magic's divisional rivals?
Use the following articles to learn how to watch other teams in the Southeast Division:
How can I watch sports on channels besides Bally Sports Florida?
If you want to know how to watch games on other channels, you'll learn all you need to in our detailed guides:
If you are looking for more general advice, check out How to Watch Sports Without Cable.
Ditch "Big Cable" Now – 3 Simple Steps to Cut the Cord
Pick the right streaming service
Get the content you deserve with the best VPN.
Supercharge your internet provider
That's it — you'll save money, take back control, and enjoy TV more!
Latest posts by Frank Moraes
(see all)