St Louis Cardinals and Blues fans really should get Bally Sports Midwest if it is available to them. And if you live in the surrounding areas, you can sign up for it. And best of all, you don't need cable!
Fubo: Get over 130 channels including a great selection of RSNs starting at $85.98/mo. Fubo allows you to try out its service free for 7 days.
DIRECTV STREAM: Sets you up with every regional channel in your area and 100+ others for $99.99/mo. A 5-day free trial is now available for DIRECTV STREAM.
If you can't watch your favorite sports because of your location, get ExpressVPN to access the content you deserve.
Oops! The two streaming services aren't available in . But if you've already paid for the right service, and just can't watch because of your location, there is an easy way to get the content you deserve. You need a VPN, like one of the following.
| | | |
| --- | --- | --- |
| | ExpressVPN: Known as "The VPN that just works," it combines remarkable ease of use with with state-of-the-art power, speed, security, and privacy. Get three extra free months when you sign up for a year. Unleash your streaming with this top-rated VPN. | Sign Up Now |
| | Surfshark: Surfshark: Secure and easy to use with thousands of servers around the world. Of special note is its excellent collection of servers inside the US, which is great for regional sports lie NFL, MLB, and NBA. Get it now with an incredible 82% discount on a 24-month plan. | Sign Up Now |
| | NordVPN: One of the top VPNs with extremely fast servers all over the world. Great for streaming with tested perfomance on the biggest servers and included ad-blocking. Currently offering 70% discount on 2-year plans. | Sign Up Now |
If you're overwhelmed and not sure where to begin, you'll find all the answers in our full VPN guide.
Bally Sports Midwest is the channel for those in St Louis who are fans of the city's two major professional sports franchises, Major League Baseball's Cardinals and National Hockey League's Blues. The vast majority of regular season games played by those teams are broadcast on that channel.
It also offers a significant amount of other sports programming that is of interest to many, including some Saint Louis Billikens men's basketball games.
If you would like to watch Bally Sports Midwest and its coverage of the Cardinals, Blues, and Billikens but would prefer to do so with a cable or satellite subscription, you can subscribe to FuboTV ($85.98/mo) or DIRECTV STREAM ($99.99/mo). Read on to learn everything you need to know.
What Is Bally Sports Midwest?
Bally Sports Midwest is a regional sports network that broadcasts mostly local programming.
Bally Sports Midwest Coverage Area
Bally Sports Midwest's coverage area radiates outward from St Louis but mostly north. It is available throughout Kansas and Missouri. It extends into the southern parts of Nebraska, Iowa, and Illinois and east into Indiana.
Those located outside of this region should note that nearby Bally Sports affiliates sometimes broadcast games played by teams featured on Bally Sports Midwest. For example, Bally Sports Indiana shows numerous Cardinals games.
Bally Sports Midwest Teams Coverage
Baseball and hockey fans based in St Louis who cheer for the local major league teams in those sports regularly turn on Bally Sports Midwest to watch live broadcasts of the Cardinals and Blues. In fact, those franchises are unquestionably the focus of this channel, and the vast majority of games played by them are shown on it.
In addition, college sports fans head to Bally Sports Midwest to watch Saint Louis Billikens men's basketball contests a few times a season. During the team's 2020-21 campaign, five of its games were shown on that channel, all home non-conference affairs. The most high-profile match-up of those occurred on Dec 17 of that season, when North Carolina State paid a visit.
It is not just St Louis-based teams that are shown on Bally Sports Midwest. Since the metropolitan area is without an NBA franchise, that channel broadcasts some Indiana Pacers games. It also airs a variety of non-Billikens college sports events, locally focused on the nearby Southern Illinois University Edwardsville Cougars and on Missouri Valley Conference schools, which include Missouri State and Southern Illinois.
Bally Sports Midwest also carries hours of programming unrelated to those sports and those teams, including shows that feature fishing, beach volleyball, golf, tennis, softball, poker, and mixed martial arts.
Bally Sports Midwest Commentators
All games covered by Bally Sports Midwest feature pregame and postgame shows with tons of news and analysis.
Cardinals games are called by veteran commentator Dan McLaughlin. Color commentary is provided by retired Cardinals pitcher Al Hrabosky. Former Cardinals center fielder Jim Edmonds also provides color commentary as well as filling other roles. Other on-air personnel include Jim Hayes, Brad Thompson, Scott Warmann, and Alexa Datt.
John Kelly calls the Blues games. Color commentary comes from former Blackhawks goalie Darren Pang. And Andy Strickland rounds out the trio as rinkside reporter.
Bally Sports Midwest Extra
Sometimes, the St Louis Cardinals and St Louis Blues are playing at the same time, which is most likely to occur in April. As a result, one of those contests can be pushed to Bally Sports Midwest Extra (Previously "Bally Sports Midwest Plus").
That extra channel will also often feature live broadcasts of out-of-area teams, such as the Indiana Pacers.
Unblock Your Favorite Movies and Shows With a VPN
If you can't watch your favorite movies and shows because of your location, a VPN will allow you to get the access you are entitled to, plus extra security and unequalled privacy. Check out our VPN Guide for everything you need to know, including our top pick ExpressVPN.
Stream Bally Sports Midwest
Although the then-named Fox Sports Midwest used to be available through a few live TV streaming services, that number dwindled to just one for a couple of years. But now there are two good options.
FuboTV

FuboTV started as a way for soccer fans to stream international games. But it's become so much more over the years. Although it is still a sports-first streaming service, it provides a great selection of "cable" channels for entertainment, news, and family programing as well as all the local network affiliates.
Apart from the Bally Sports Midwest and other RSNs, FuboTV comes with 35+ national sports channels. This includes 20+ channels from the beIN Sports and TUDN networks. And, of course, it comes with CBS Sports Network, ESPN, and the Fox Sports channels.
You also get 1,000 hours of cloud DVR storage and simultaneous streaming on 10 devices at home and 2 on the road.
The price of FuboTV is determined by how many RSNs are included. For most people getting Bally Sports Midwest, this will be $85.98/mo.
Plan Cost: $74.99/mo
RSN Fee:

One RSN: $10.99/mo — total: $85.98/mo
Two or More RSNs: $13.99/mo — total: $88.98/mo
Get all the information in our FuboTV review.
Sign Up for a Free 7-Day Fubo Trial
DIRECTV STREAM

DIRECTV STREAM (formerly AT&T TV) provides all the Bally Sports channels.
At a minimum, you would need to purchase its Choice plan for $99.99/mo. Doing so will also get you access to all your local network affiliates and national sports networks, including the Big Ten Network, ESPN, ESPN2, ESPNU, FS1, MLB Network, and NBA TV.
Bumping up to its Ultimate plan ($109.99/mo) will also get you CBS Sports Network, FS2, and NHL Network. This latter option is strongly recommended to Saint Louis Billikens men's basketball fans as that team is regularly featured on CBS Sports Network, thanks to the Atlantic 10 Conference's media deal with that channel.
Get DIRECTV STREAM Free for 5 Days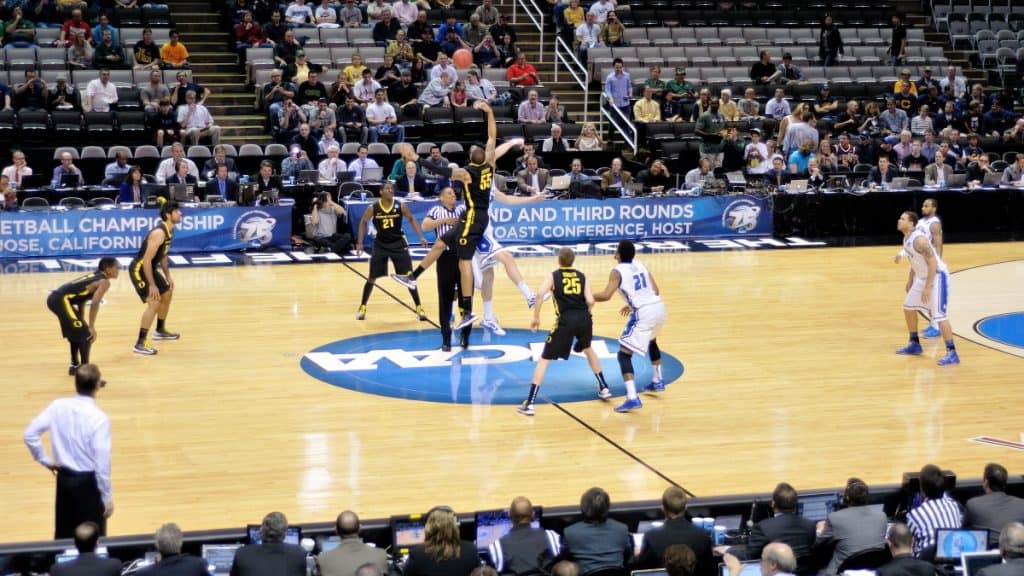 Bally Sports+
Note: At this point, Bally Sports+ has secured rights for the games of all covered NBA and NHL teams. But it has not secured rights to most MLB team games. Make sure that your teams will be available before signing up. Or go with FuboTV.
Bally Sports+ is a direct-to-consumer streaming service that provides access to the 19 Bally Sports channels based on the subscriber's location. There is a single plan with two payment schedules available:
Monthly: $19.99
Yearly: $189.99.
You can use Bally Sports+ with a limited number of devices: Amazon Fire TV, Android mobile, Android TV-compatible TVs, iOS (iPhone, iPad), tvOS, and web browsers (with BallySports.com).
For cord-cutters in the Missouri area, Bally Sports+ is probably a good deal. It can be combined with a live TV streaming service like Hulu + Live TV or Sling TV.
But for a no-hassle, one-stop solution, FuboTV and DIRECTV STREAM are still the way to go.
Alternatives to Bally Sports Midwest
If you want to watch as many Cardinals and Blues games as possible and live within the Bally Sports Midwest broadcast area, you do not have any alternatives. You must watch Bally Sports Midwest with FuboTV or DIRECTV STREAM or stay with satellite or cable.
However, if you are okay with only watching national broadcasts of those teams, which is the case for all major postseason contests, you could subscribe to a different streaming service, such as Hulu + Live TV ($69.99/mo), Sling TV ($40.00/mo), or Vidgo ($69.99/mo).
Also note that all Billikens men's basketball Atlantic 10 Conference and postseason games will be broadcast on other channels, so you will not be missing any of that team's most important contests by not having Bally Sports Midwest.
Meanwhile, if you are in the parts of Mississippi, Tennessee, and Kentucky that receive Bally Sports South and Bally Sports Southeast, you should get access to Cardinals games through them. Conversely, those in Arkansas and Oklahoma can watch nearly all of those contests on Bally Sports Southwest Extra.
With that said, note that Blues games are not available on Bally Sports South, Bally Sports Southeast, or Bally Sports Southwest.
If you're outside the respective blackout regions for the Cardinals and Blues, you can watch out-of-market broadcasts of those teams' games through MLB.TV ($24.99/mo) and ESPN+ ($9.99/mo), respectively. (Those inside the blackout regions can watch MLB games 90-minutes after they finish. NHL games normally take a couple of days to be available.)
Missouri Tigers and Illinois Fighting Illini fans should note that no programming related to those schools is shown on Bally Sports Midwest anyway. They should watch the SEC Network or Big Ten Network, respectively.
Devices for Watching Bally Sports Midwest
If you already have a smart TV or other streaming device, chances are you can watch Bally Sports Midwest on it with FuboTV and DIRECTV STREAM. If you have a stick device like Amazon Fire TV, Apple TV, or Roku, you are fine. You can also watch on Android TV and Samsung smart TVs. The same goes for Android and iOS tablets and smartphones.
Another popular way to watch is to cast from one of these mobile devices or web browsers to your TV via Chromecast either built-in or as an external device. Samsung and Android TV-based smart TVs are also supported.
FuboTV also supports Hisense, LG, and Vizio smart TVs as well as Xbox gaming systems.
DIRECTV STREAM provides its own device, which can be easier to use. However, it's expensive at $120 or $5/mo for 24 months.
Bally Sports has its own app that you can use your FuboTV or DIRECTV STREAM account with. It supports most of the same devices as Fubo.
Superpower Your Live TV Streaming With a VPN
You can't beat a VPN for privacy, security, and access. We have used them for years as an important part of our streaming toolkit and we recommend ExpressVPN.
Wrapping Up
If you are located in the Bally Sports Midwest coverage area and want to watch the St Louis Cardinals or St Louis Blues on a regular basis, you need to have access to the channel.
Our top choice for streaming Bally Sports Midwest is FuboTV. Fubo allows you to try out its service free for 7 days.
FAQs
Can I subscribe directly to Bally Sports Midwest?
As of the start of the 2022 MLB regular season, you can get Bally Sports Midwest through the Bally Sports+ streaming service. It costs $19.99/mo or $189.99/yr. Note that the usual restrictions apply. You must live inside the Bally Sports Midwest broadcast area. It does not include any channels outside of the 19 Bally Sports channels.
What happened to Fox Sports Midwest?
On March 31, 2021, the day before the St Louis Cardinals opened their campaign that season with an away contest versus the Cincinnati Reds, Fox Sports Midwest became Bally Sports Midwest. That was a move that had been more than three years in the making.
In 2017, the Walt Disney Company had announced that it had acquired it and the rest of the Fox Sports affiliates. But the US Justice Department later determined that this would result in an unfair monopoly and forced them to be sold elsewhere. Sinclair Broadcasting Group made the ensuing purchase in 2019 and brought Bally's Corporation on board a year later.
Can I get Bally Sports Midwest through Hulu?
Hulu + Live TV used to offer all the Bally Sports channels including Bally Sports Midwest, but costs caused it to drop them all. It does offer a few other regional sports networks but none in the St Louis area. The closest is NBC Sports Chicago, home of the Chicago White Sox (MLB), Chicago Bulls (NBA), and Chicago Blackhawks (NHL).
Does YouTube TV offer Bally Sports Midwest?
YouTube TV stopped offering the Bally Sports channels at the same time as Hulu + Live TV. The two streaming services tend to focus on the same customer base and are generally pretty similar. YouTube TV does provide good sports coverage. And it offers the same NBC Sports Chicago channel as Hulu. To get Bally Sports Midwest, sign-up with DIRECTV STREAM.
How can I watch the Cardinals' divisional rivals?
The following links provide information for watching other teams in the National League Central:
How can I watch the Blues' divisional rivals?
The following links provide information for watching other teams in the Central Division, see these articles:
How can I watch sports on channels besides Bally Sports Midwest without cable?
The guides below will show you how to watch these sports-oriented channels without cable.
Any more questions about how to watch sports online without cable? Feel free to add your questions about how to watch FOX Sports Midwest without cable to the comments!
Ditch "Big Cable" Now – 3 Simple Steps to Cut the Cord
Pick the right streaming service
Get the content you deserve with the best VPN.
Supercharge your internet provider
That's it — you'll save money, take back control, and enjoy TV more!
Page Updates
▼
▲
Updated some sub-sections. Updated some section headings. Put related links.

Image changes. Changed a few bits of content.

Added VPN info. Added links to streaming services. Added buttons for streaming services. Image changes. Pricing updates. Added some more links.

Added links to streaming services. Updated some sub-sections. Additional links. Image changes.

Added sub-section. Updated some sub-sections. Added links. Pricing updates.

Pricing updates. Image changes. Additional links.
Latest posts by Frank Moraes
(see all)