In the last few years, many people have dropped cable and instead have begun to stream their favorite channels on devices like Roku. Such is the case with the most popular sports channel, ESPN.
For that reason, we've put together this guide to show you how to watch ESPN on Roku streaming players very easily and even free.
fuboTV: ESPN Networks and Many More Sports Networks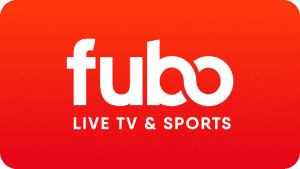 fuboTV is a channel available on Roku free for 7 days. The channel is essentially a full cable TV replacement, offering ESPN's slate of networks ranging from the flagship network to ESPN News.
When you sign up for the channel, you have a very similar experience to cable, with channel guides and the like. You even get a cloud DVR so you can record ESPN programming.
After the free 7-day trial, fuboTV charges a monthly fee starting at $49.99. However, unlike cable, you can cancel this channel whenever you want – there's no contract.
How do you get this on your Roku? Simple, first go here and sign up for the free trial. Once you're done with that, search fuboTV in the streaming channels section of you Roku. Add the channel and log in with your credentials. Then you're ready to watch! Here's more info on adding fuboTV to Roku devices.
fuboTV allows 2 simultaneous streams at the base level. You can add an extra stream for $5.99 per month.
Learn more in our fuboTV review here. You can also view fuboTV packages here, as well as information on streaming local channels on fuboTV.
It's also worth noting that there are other similar streaming services you can use to watch ESPN online.
Can You Watch ESPN on Roku for Free?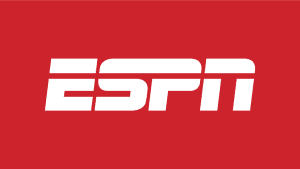 The methods mentioned above for streaming ESPN on Roku all offer free trials. That means you can watch ESPN free during the trial period for each service you try. However, after that, you must pay the monthly subscription fee if you want to maintain access to ESPN programming.
The only other legal way to watch ESPN free on Roku is the ESPN Roku channel (formerly WatchESPN). This is ESPN's official app. However, "free" isn't exactly what you'd expect. While you don't have to actually pay for the WatchESPN app, you do have to have a valid provider login to gain access to programming.
In other words, you must use credentials from a service like the one mentioned above, or from your cable subscription.
Now, some people share logins with their friends and family to access the WatchESPN app for free. However, this may violate terms of service and is generally frowned upon.
How to Re-Authenticate ESPN on Roku
From time to time, you may accidentally get logged out of your WatchESPN app on your Roku player. So in that case, you'll need to re-authenticate. Here's how to reauthenticate ESPN on Roku:
Go to the ESPN channel on your Roku device.
Click the settings gear in the top right corner.
Under "account information" click "TV Provider.
Here you'll receive instructions to go to espn.com/activate on your computer or mobile device.
Once at the web address, enter the activation code from your Roku device.
Select your TV provider and log in with your credentials.
Once you've logged in, you'll likely have to wait a moment, and your WatchESPN channel on your Roku player will re-authenticate.
You can also learn how to watch ESPN on Fire TV here.
Latest posts by Frank Moraes
(see all)