Watch Manchester City and Manchester United in the 2023 FA Cup Final on June 3rd at .

Watch it on ESPN+!
Whether Galavisión is essential to you for its soccer coverage or its telenovelas, one thing is for sure: you don't need cable. Read on to learn all your options.
In a hurry? Galavisión is generally part of Spanish-language-only services. It's less common with English-language services. FuboTV offers it both in its English ($74.99/mo) and Spanish ($32.99/mo) plans. Fubo allows you to try out its service free for 7 days.
Galavisión is a Spanish-language channel that broadcasts high-profile soccer matches from both Europe and North America. It also provides general interest programming, which consists of telenovelas and other types of TV shows.
As for sports, it carries the Champions League competitions that take place in the UEFA and CONCACAF regions as well as the UEFA Europa League and the CONCACAF Gold Cup.
Those based in the United States can stream Galavisión through FuboTV ($74.99/mo), DIRECTV STREAM ($74.99/mo), and YouTube TV ($72.99/mo).
Sign Up for a Free 7-Day Fubo Trial
What Is Galavisión?
Galavisión became a significant name in soccer in the US in 2002, when it broadcast tape-delayed coverage of FIFA World Cup matches for the first time. Live contests then were on Univision and TeleFutura (now UniMás).
It continued to be a home for that tournament every four years through the 2014 competition. And it also started to broadcast live games. After that point, Univision and its related networks lost those Spanish-language rights to NBC-owned Telemundo.
Galavisión got its start in 1979 and is owned by TelevisaUnivision, connecting it with Univision, UniMás, and TUDN. Its original focus was then-current and past Spanish-language productions as well as Spanish-dubbed movies. Much of its content was and is still from Televisa, a premier telecommunications company that is based in Mexico. Galavisión also carries programming originally broadcast on Univision.
Live Sports Programming
Today, Galavisión focuses its live sports offerings on some of the most prestigious competitions in the UEFA (Europe) and CONCACAF (North and Central America and the Caribbean) regions.
One event that brings a tremendous number of viewers to Galavisión is the UEFA Champions League. It is far and away the premier club football competition in the world. It features Europe's best sides as they compete with each other throughout the year, leading to a widely watched final that is played in May or June.
Another sporting event on Galavisión is the UEFA Europa League. It features the best of Europe's teams that are not participating in the Champions League, those who won domestic cups, those who finished behind Champions League teams in their respective league tables, and some who were eliminated from that same year's Champions League.
A competition that is played back here in Galavisión's home region that is shown on that network is the CONCACAF Gold Cup. It is the continent's premier championship event involving national teams and often featuring a showdown between Mexico and the US in the final. This event is played in odd years.
The CONCACAF Champions League is also showcased on Galavisión. This event, like the UEFA Champions League, features its respective continent's top club teams as they battle for CONCACAF's most prestigious club-based honors. Its two-leg final is played in April or May.
Former Sports Programming
Many sports fans got their introduction to Galavisión when it started broadcasting FIFA World Cup and FIFA Women's World Cup matches. It covered the former from 2002-2014 and the latter from 2003-2011. Those Spanish-language rights are now held by Telemundo, Telemundo Deportes, and Universo.
With that said, note that Galavisión originally focused on rebroadcasting World Cup matches that had aired live on Univision and TeleFutura before joining the list of channels showing live matches in 2014. However, Galavisión was one of the primary live broadcasters of the 2011 Women's World Cup.
Non-Sports Programming
Although sports fans often head here for its sports broadcasting, Galavisión also attracts plenty of those same people in addition to viewers not interested in sports at all for its general interest programming.
A type that is especially popular is its telenovelas. One is Apuesta por un Amor, which has been produced for the Mexican channel Televisa since 2004. Another is La Vecina, which has been broadcast on that Mexican network since its premiere in 2015. It also regularly broadcasts telenovelas that are no longer actively being produced.
In addition, Galavisión showcases a series of drama, comedy, news, talk, and children's shows. Some of its most popular include Como Dice el Dicho (drama), Esta Historia me Suena (drama), La Familia P Luche (comedy), Nosotros los Guapos (comedy), Vecinos (comedy), Despierta America (morning show), and Las Noticias con Denise Maerker (news).
Unblock Your Favorite Movies and Shows With a VPN
If you can't watch your favorite movies and shows because of your location, a VPN will allow you to get the access you are entitled to, plus extra security and unequalled privacy. Check out our VPN Guide for everything you need to know, including our top pick ExpressVPN.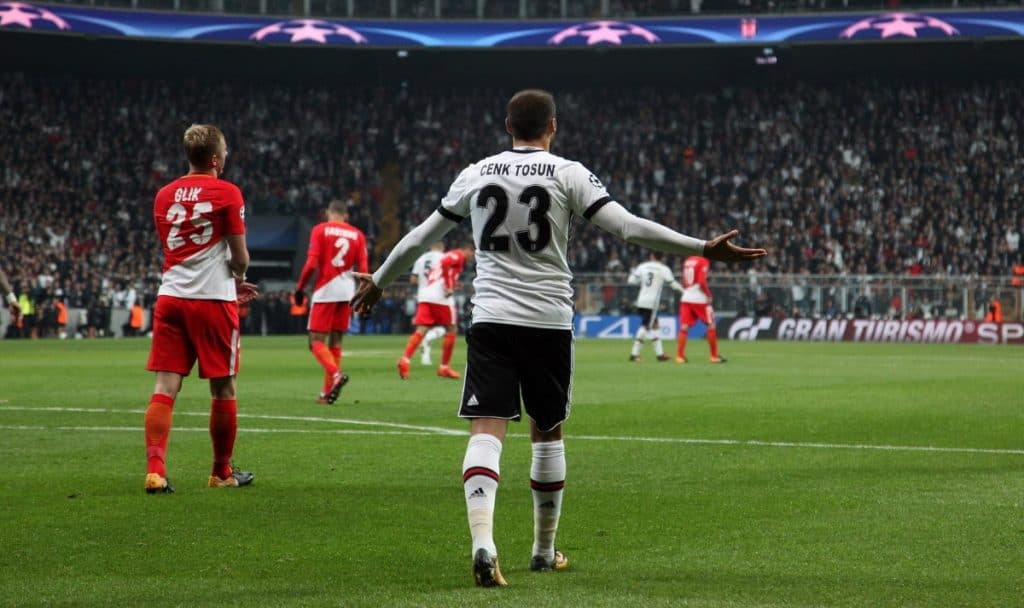 Stream Galavisión
Galavisión isn't widely supported by live TV streaming services. In particular, it isn't provided by Hulu + Live TV and Sling TV. But cord-cutters based in the USA do have three options.
FuboTV

FuboTV offers two options for streaming Galavisión.
One is by getting its base (Pro) plan, which is costs $74.99/mo. It features more than 130 sports and general interest channels, mostly in English but also including a selection of Spanish-language channels, such as TUDN, beIN Sports en Espanol, Univision, UniMás, and Universo. Fubo allows you to try out its service free for 7 days.
The other is through its Latino Quarterly plan, which is more affordable at $32.99/mo. But it includes only 30+ channels and you need to commit to three months at a time. It features TUDN, beIN Sports en Espanol, Univision, and UniMás but not Universo. It also includes ESPN Deportes, Fox Deportes, and GolTV en Espanol as well.
All FuboTV plans come with at least 1000 hours of cloud DVR and streaming on up to 10 devices at once. See our FuboTV review for all the details.
Sign Up for a Free 7-Day Fubo Trial
DIRECTV STREAM

DIRECTV STREAM (formerly AT&T TV) offers Galavisión in its most affordable option, its Entertainment plan ($74.99/mo). Also included with this are Univision, ESPN, ESPN2, and Fox Sports 1 (FS1). These channels provide plenty of soccer action as well, including the FIFA World Cup, Copa America, Copa Libertadores, MLS, US Open Cup, Liga MX, Copa MX, Leagues Cup, and Campeones Cup. CNN en Espanol is included in DIRECTV STREAM's Entertainment plan as well.
Note that DIRECTV STREAM offers higher-priced plans at $99.99/mo (Choice), $109.99/mo (Ultimate), and $154.99/mo (Premier), which provide increasing selections of channels. Of particular note is that the Choice plan includes access to the regional sports networks in your area that it carries the rights to. Its Espanol add-on ($15/mo) gives you over 50 Spanish-language channels.
If you sign-up online, all plans come with unlimited DVR storage and streaming on unlimited devices at the same time. For more information, see our DIRECTV STREAM review.
Get DIRECTV STREAM Free for 5 Days
YouTube TV

Galavisión is included in YouTube TV's base plan ($72.99/mo), which also features channels such as Univision, UniMás, Telemundo, and Universo as far as its Spanish-language offerings go. As for English-language sports-focused channels, ESPN, ESPN2, FS1, FS2, and others.
Devices to Live Stream Galavisión
The live TV streaming services above support the popular devices:
Amazon Fire TV
Android mobile
Apple TV
Chromecast
iOS (iPhone, iPad)
Roku
Samsung TVs
Web browsers.
DIRECTV STREAM offers the unique option of using its own device. It costs $120 but it does have the advantage of making your support easier.
FuboTV and YouTube TV also allow you to use various other devices including Android, Hisense, LG, and VIZIO TVs. They both support Xbox One gaming systems. Only YouTube TV supports the PlayStations.
There are so other minor devices supported. See our streaming reviews for details.
Superpower Your Live TV Streaming With a VPN
You can't beat a VPN for privacy, security, and access. We have used them for years as an important part of our streaming toolkit and we recommend ExpressVPN.
Wrapping Up
Your three streaming service options for securing access to Galavisión are similar in price as far as their monthly rates go – $74.99/mo (FuboTV), $74.99/mo (DIRECTV STREAM), and $72.99/mo (YouTube TV). Which one is best for you will be determined more so by how its other offerings fit your overall streaming preferences.
Or you could instead go the cheapest route if you know that you will want access to Galavisión for at least three months through FuboTV's Latino Quarterly plan ($32.99/mo).
Sign Up for a Free 7-Day Fubo Trial
Alternative Sports Channels
These guides show you how to watch other channels that show sports:
Other Entertainment Channels
See the following list for watching other entertainment channels:
Ditch "Big Cable" Now – 3 Simple Steps to Cut the Cord
Pick the right streaming service
Get the content you deserve with the best VPN.
Supercharge your internet provider
That's it — you'll save money, take back control, and enjoy TV more!
Page Updates
▼
▲
Added table of contents. Added buttons for streaming services. Added VPN info. Mentioned offers. Cross linking. Pricing updates.

Added VPN info. Added some links. Image changes. Formatting.

Added buttons for streaming services. Pricing updates. Linking. Reworded some things.

Added links. Various changes to content.

Added sub-section. More links. Image changes. Reworded some things.

Pricing updates. Added links. Various content updates.

Added links to streaming services. Mentioned channel info. Updated some section headings. Cross linking. Pricing updates.
Latest posts by Frank Moraes
(see all)