Local Celtics fans will want to get NBC Sports Boston to watch the regular season games. Thankfully, cord-cutters have a few options. Read on to find out more.
In a hurry? Only a handful of streaming services offer NBC Sports Boston. These services are all great choices:
FuboTV: The best streaming service for international sports also provides 100+ well-selected channels. FuboTV allows you to try out its service free for 7 days.
DIRECTV STREAM: Get a great channel lineup with the best selection of RSNs in the industry. A 5-day free trial is now available for DIRECTV STREAM.
Hulu + Live TV: A great overall streaming service offering 85+ live channels along with ESPN+ and Disney+. Try one month for $69.99.
Many Boston Celtics fans based in this region of the country head to NBC Sports Boston on a regular basis as in-market broadcasts of those teams are shown on that channel.
How can you get it if you live there? Subscribe to FuboTV ($69.99/mo), Hulu + Live TV ($69.99/mo), or DIRECTV STREAM ($89.99/mo).
What Is NBC Sports Boston?
NBC Sports Boston is a regional sports network (RSN) that has broadcast New England sports events to those located there since its launch in 1981. This channel got its start as PRISM New England and has had SportsChannel-, Fox Sports-, and Comcast-related names. It adopted its current moniker in 2017.
This network has covered various sports teams over the years. Other than its current two, the most notable of those is the Hartford Whalers, a former NHL franchise that joined that league in 1979, started being broadcast by this network two years later, and moved to North Carolina in 1997 to become the Carolina Hurricanes.
Where Is NBC Sports Boston Available?
NBC Sports Boston may be accessed anywhere in the six New England states — Maine, New Hampshire, Vermont, Massachusetts, Rhode Island, and Connecticut — with the exception of southwestern Connecticut. For example, it is available in Hartford and Waterbury but not in New Haven.
NBC Sports Boston Teams
Most of NBC Sports Boston's live game broadcasts are Boston Celtics contests. For example, 72 of the team's 82 regular-season games in the 2021-22 season — 88% — were slated for coverage on that channel.
NBC Sports Boston is a regular destination for New England Patriots fans as well. It doesn't air games. But it does air related shows such as Tom Curran's Patriots Talk Podcast as well as Pre-game Live and Post-game Live immediately before and after the team's games are shown on different networks.
What about the Boston Red Sox and Boston Bruins? They are shown on NESN, which is available from FuboTV and DIRECTV STREAM.
NBC Sports Boston does discuss and report on all five of New England's major league sports franchises on various shows that it airs, such as Boston Sports Tonight and Hockey Night in New England.
Original Shows
NBC Sports Boston airs a lot of original content for local fans beyond pre- and post-game shows. Of most note is the nightly Boston Sports Tonight. Other shows are season dependent. But in general, the station presents a lively lineup and not the hours-long blocks of paid programming so common of RSNs when games aren't happening.
NBC Sports Boston Plus
Note that there is no NBC Sports Boston Plus but it isn't necessary. Even when NBC Sports Boston aired Revolution games, game conflicts were resolved with the help of My38, WSBK.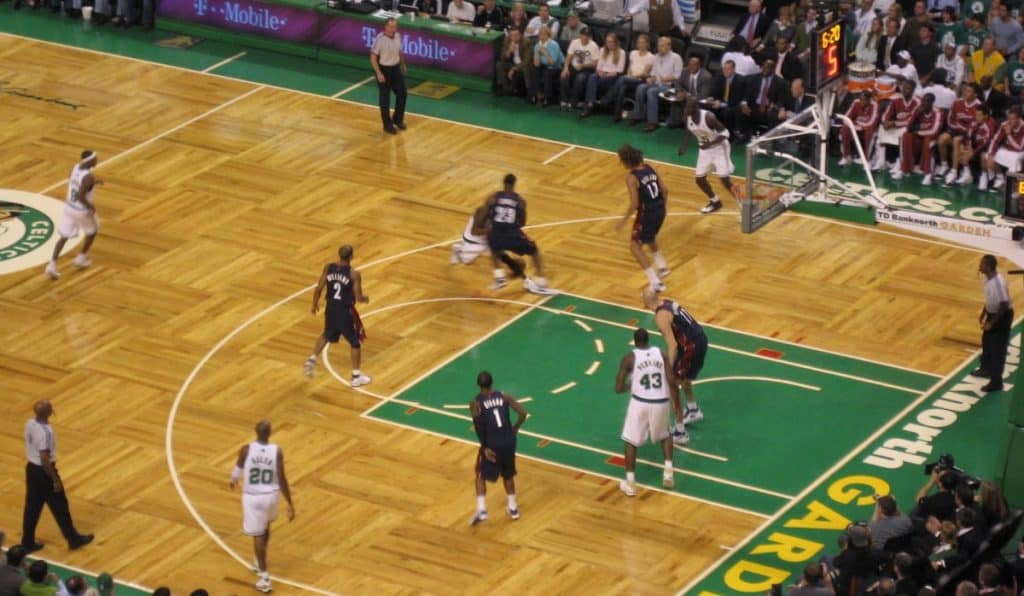 NBC Sports Boston Commentators
Mike Gorman and Brian Scalabrine team up to commentate on Boston Celtics broadcasts. Gorman has been the team's play-by-play announcer since 1981 while Scalabrine, a former Celtics player (2005-10), started his role as analyst in 2014.
Streaming NBC Sports Boston
Due to various contract disputes over the past several years, the number of streaming services that offer NBC Sports Boston to those located in its viewing area has dwindled to just a few.
FuboTV

FuboTV ($69.99/mo) is a great option if you are looking to get access to not only NBC Sports Boston but also NESN. However, if you are wanting NBC Sports Boston for its Celtics coverage, you should note that FuboTV does not offer TNT, which will cause you to miss several of the team's games.
With that said, it does offer over 100 live TV channels including all of the networks — CBS, ABC, Fox, and NBC — as well as CBS Sports Network, Fox Sports 1 (FS1), Fox Sports 2 (FS2), ESPN, ESPN2, and My38, which secure access to New England Revolution matches not shown on NBC Sports Boston. In addition, its inclusion of ABC and ESPN ensures that you can watch all non-TNT-broadcast Celtics games.
See our FuboTV review for more details.
DIRECTV STREAM

NBC Sports Boston is available to those who subscribe to DIRECTV STREAM's Choice plan. Those doing so will also garner access to ABC, Fox, ESPN, FS1, and TNT. DIRECTV STREAM also offers NESN to its Choice plan subscribers. It's really the perfect service for local fans. The only downside is its price, which is $89.99/mo. But that may well be worth it!
Our DIRECTV STREAM review has more information.
Hulu + Live TV

Hulu + Live TV ($69.99/mo) is another streaming service that provides NBC Sports Boston to subscribers in the New England area. Also of note, you can watch ABC, Fox, ESPN, FS1, and TNT, ensuring that you can see all Celtics games that are not shown on NBC Sports Boston. This includes live coverage of any postseason runs that they go on.
However, a significant con to note is that Hulu + Live TV does not offer NESN. For more information, see our Hulu + Live TV review. You might also check out YouTube TV. It offers a very similar plan with the same advantages and disadvantages for New England area fans.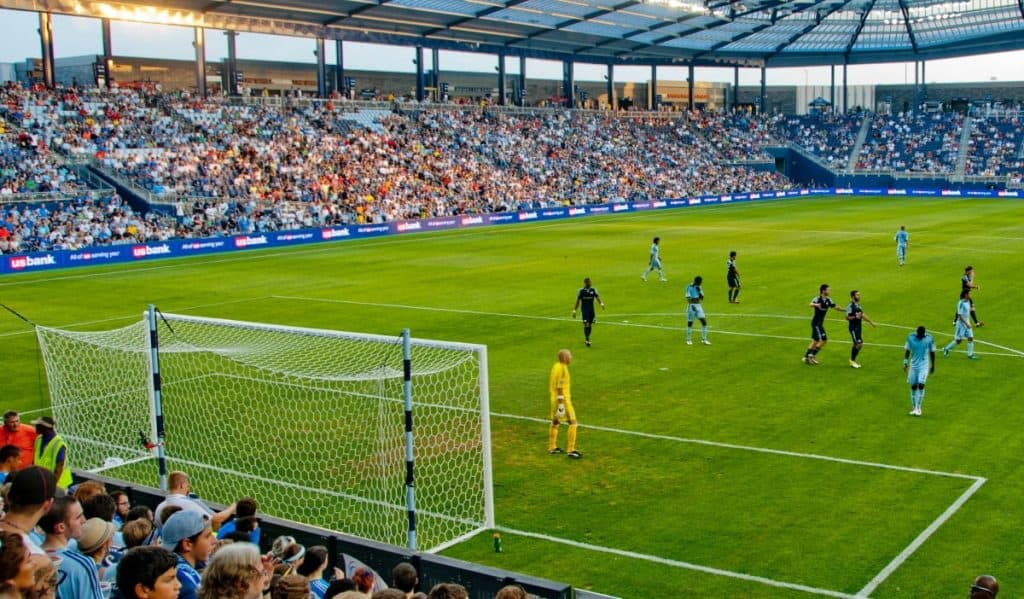 Other Options
If you want to not only ditch cable but also not have a streaming service bill, you can simply go with an antenna, which provides you with more options than you may at first realize.
For example, during the Celtics' 2021-22 campaign, going this route would allow you to watch four of the team's contests. Plus, if the Celtics advance to the NBA Finals, all of those games would be shown on ABC.
You could also decide to go with a different streaming service and focus on national coverage of the Celtics, including broadcasts on cable channels. For example, with Sling TV's Orange+Blue plan ($50/mo), you will get ESPN, FS1, and TNT. However, you will not be able to receive Fox or ABC.
Out-of-market fans can watch Celtics games through NBA League Pass ($28.99/mo). New England Revolution matches can be watched with an ESPN+ subscription ($6.99/mo).
Devices to Live Stream NBC Sports Boston
The streaming services we've discussed support most of the devices in use:
Amazon Fire TV
Android mobile devices
Apple TV
Chromecast
iOS (iPhone, iPad)
Roku
Samsung smart TVs
Web browsers.
DIRECTV STREAM has its own device that you can purchase for $120.
FuboTV and Hulu + Live TV support a number of other devices:
Android TV-compatible devices
LG smart TVs
Vizio SmartCast TVs
Xbox One gaming systems.
FuboTV supports Hisense smart TVs. And for the gamers out there, Hulu supports the PlayStation and Nintendo Switch.
Wrapping Up
If you are interested in all New England-based major league sports teams, you will most likely want to go with DIRECTV STREAM ($89.99/mo). That is because it offers TNT, a channel that FuboTV ($69.99/mo) does not feature, and NESN, which Hulu + Live TV ($69.99/mo) does not offer.
However, those who are solely focused on the Celtics are set with Hulu + Live TV.
FAQs
Can I watch NBC Sports Boston on the NBC Sports app?
Yes, you can watch NBC Sports Boston on the NBC Sports app as long as you have access to that channel through your streaming service. You can also use the My Teams by NBC Sports app to watch related games played by those major league teams.
What is the cheapest way to stream NBC Sports Boston?
Both FuboTV and Hulu + Live TV offer NBC Sports Boston and numerous other channels for $69.99/mo. However, Celtics fans will prefer Hulu + Live TV as FuboTV does not offer TNT, which airs many postseason games. But also take into account that Hulu + Live TV does not offer NESN. If you want NBC Sports Boston, TNT, and NESN, DIRECTV STREAM ($89.99/mo) is your cheapest and only option.
How can I watch the Celtics' divisional rivals?
The other teams in the Atlantic Division can be viewed with info contained in the following channel pages:
Can I watch the Revolution on NBC Sports Boston?
Boston-area Revolution fans can watch most games on WSBK, My38. All four of the live TV streaming services that provide NBC Sports Boston to subscribers in the area also include WSBK, so you will have access to the Revolution — just not on the same channel. Fans outside the area can watch most games on ESPN+.
How can I watch the Revolution's conference rivals?
The other teams in the Eastern Conference can be similar streamed. See the following:
How can I watch sports on channels besides NBA Sports Boston?
Our guides for particular sports-oriented channels will show you how to see pretty much everything you want to see:
Latest posts by Frank Moraes
(see all)