If you are a Mariners or Trail Blazers fan living in the northwest, you need Root Sports Northwest. And lucky for you, you have a couple of ways to get it without signing up for cable.
In a hurry? There are two great streaming services that offer Root Sports Northwest that are also full cable replacements:
FuboTV: Get over 130 channels including a great selection of RSNs starting at $85.98/mo. FuboTV allows you to try out its service free for 7 days.
DIRECTV STREAM: Sets you up with every regional channel in your area and 100+ others for $99.99/mo. A 5-day free trial is now available for DIRECTV STREAM.
If you can't watch your favorite sports because of your location, get ExpressVPN to access the content you deserve.
Oops! The two streaming services aren't available in . But if you've already paid for the right service, and just can't watch because of your location, there is an easy way to get the content you deserve. You need a VPN, like one of the following.
ExpressVPN: Premium VPN provider that just works, with 3,000+ locations in 94 countries. Supports five simultaneous devices and comes with a 30-day money-back guarantee. (ExpressVPN review)
Surfshark: Connect to over 3,200 servers in 99 countries (+ tonnes of US metro areas). Try it with a 7-day free trial.
NordVPN: Connect to over 5,000 premium servers in 60+ countries. Comes with a 30-day money-back guarantee!
If you're overwhelmed and not sure where to begin, you'll find all the answers in our full VPN guide.
Sign Up for a Free 7-Day Fubo Trial
Sports fans based in the Northwest will most likely want to secure access to Root Sports Northwest, the only remaining regional sports network using the Root Sports name. That is if you are interested in the Seattle Mariners or depending on where you are located, the Seattle Kraken, Portland Trail Blazers, or Big Sky Conference sports.
This TV channel is available to cord-cutters located in its broadcast area and subscribed to FuboTV ($85.98/mo) or DIRECTV STREAM ($99.99/mo).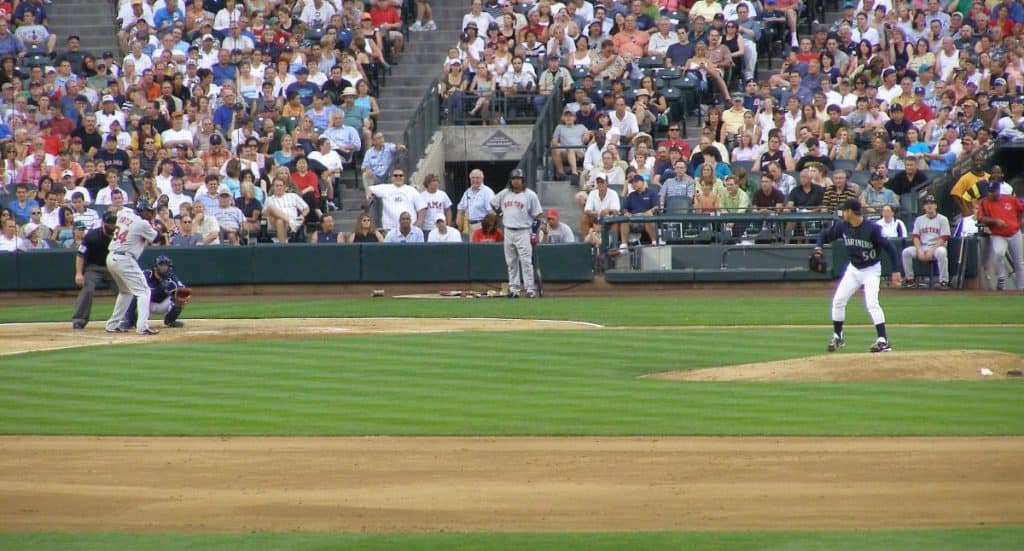 How to Watch Root Sports Northwest
Root Sports Northwest is available through a select number of TV providers.
Streaming Options for Root Sports
Two streaming services offer Root Sports Northwest: FuboTV and DIRECTV STREAM.
FuboTV for Root Sports

FuboTV provides access to Root Sports Northwest through its base plan for $85.98/mo. (Note, in some areas like Idaho, where FuboTV offers other RSNs, the price will be $88.98/mo.)
Also available with a FuboTV subscription are other channels that you can use to watch a wide variety of live sports. These include Fox, CBS, ABC, ESPN, and Fox Sports 1 (FS1).
If you are a fan of the Washington Huskies, Washington State Cougars, Oregon Ducks, or Oregon State Beavers, note that FuboTV offer the Pac-12 Network channels.
All FuboTV plans come with at least 1000 hours of cloud DVR and the ability to stream on up to 10 devices/TVs simultaneously. See our FuboTV review for details.
Sign Up for a Free 7-Day Fubo Trial
Root Sports With DIRECTV STREAM

DIRECTV STREAM provides regional sports networks, such as Root Sports Northwest to those in the Northwest, in its Choice plan (or above) for $99.99/mo.
The DIRECTV STREAM Choice plan offers 100+ channels including Fox, CBS, ABC, ESPN, TBS, TNT, and FS1.
DIRECTV STREAM comes with unlimited cloud DVR (online sign-up required) as well as the ability to watch on unlimited devices at once — making it a good service for large households. Read our DIRECTV STREAM review for more information.
Get DIRECTV STREAM Free for 5 Days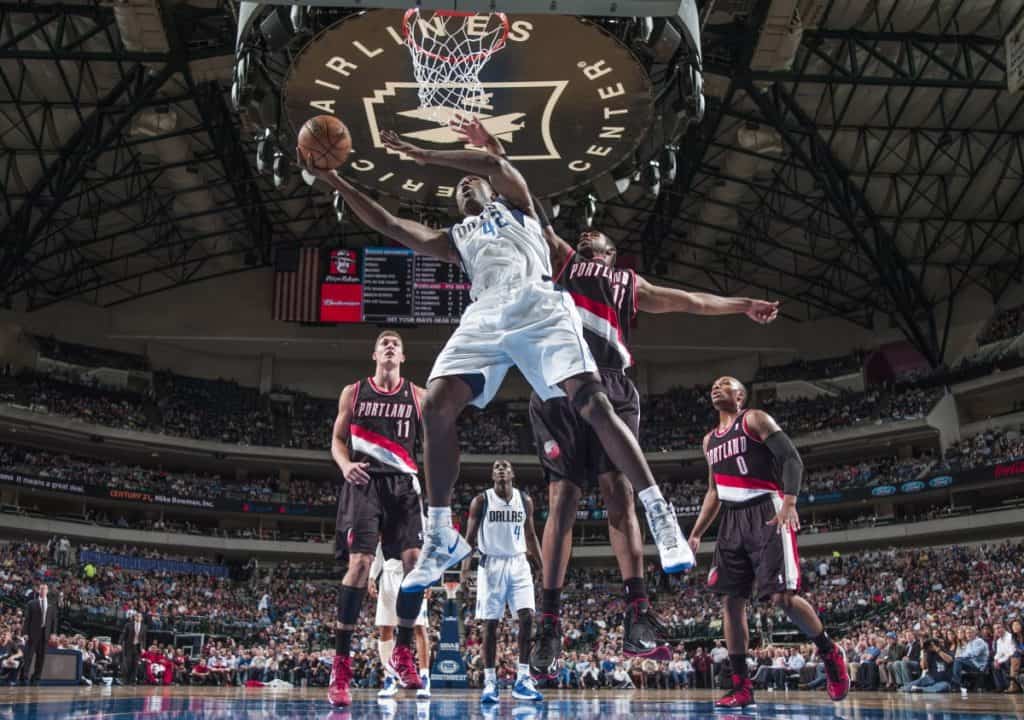 Cable/Satellite Options for Root Sports
Sometimes you just can't avoid the cable and satellite companies. If you can live with them, these providers will allow you to watch Root Sports Northwest:
Alaska: DIRECTV Satellite is the only provider throughout the state; GCI Cable is available in and around Anchorage.
Idaho: DIRECTV Satellite everywhere with Time Warner Cable, and PMT providing service in select locations. (Note that Sparklight Cable/Cable One has become streaming only.)
Montana: DIRECTV Satellite is available in all locations with some locations covered by Spectrum, Cable Montana, and Mid-Rivers.
Oregon: DIRECTV Satellite, CenturyLink, Evoca, Spectrum, and Xfinity/Comast.
Washington: DIRECTV Satellite and Spectrum are widely available. Select areas are covered by Astound Broadband, CenturyLink, Evoca, iFIBER Communications, Northland Communications, and Xfinity/Comcast.
Viewing Options Beyond Root Sports
One other option is using an antenna and television to watch some of these sports events. However, the number of matches that these teams play on network television is small.
But the biggest games are on these outlets. For example, the World Series is on Fox in its entirety, the NBA Finals are on ABC in its entirety, Stanley Cup Finals games are sometimes on ABC, and MLS Cup will be on either ABC or Fox.
If you are not concerned with watching these teams play as often as possible, you could consider other streaming services, which provide national sports channels. These include Hulu + Live TV, Sling TV, Vidgo, and YouTube TV.
Of course, if you are looking for access to the Mariners, Kraken, and Trail Blazers and are outside of those respective teams' blackout regions, you can watch their out-of-market broadcasts through MLB.TV, NBA League Pass (available through FuboTV and Sling TV), and ESPN+ (Kraken).
Devices to Live Stream Root Sports Northwest
FuboTV and DIRECTV STREAM both support the most popular streaming devices. These include:
Amazon Fire TV
Android mobile devices
Apple TV
Android TV devices
Chromecast
iOS mobile devices (iPhone, iPad)
Roku
Samsung smart TVs
Web browsers.
DIRECTV STREAM also has its own device you can use for $5/mo for 24 months or $120 flat.
FuboTV supports a few devices and TVs that DIRECTV STREAM doesn't:
Hisense smart TVs
LG smart TVs
Vizio SmartCast TVs
Xbox One gaming systems.
Superpower Your Live TV Streaming With a VPN
You can't beat a VPN for privacy, security, and access. We have used them for years as an important part of our streaming toolkit and we recommend ExpressVPN.
What Is Root Sports Northwest?
Root Sports Northwest is a regional sports network (RSN) based in Bellevue, Washington. It is primarily owned by the Seattle Mariners (along with Warner Bros Discovery) and is primarily focused on that team. In fact, it is the only major league sports team that is available throughout this channel's broadcast area.
All subscribers in Washington, Oregon, and Alaska get to watch Seattle Kraken and Portland Trail Blazers broadcasts. It's in Idaho and Montana is where things change up some. For example, the Trail Blazers are not available anywhere in those two states. Meanwhile, the Kraken can be viewed in northern Idaho, the portion within the Spokane, Wash., metropolitan area. But those games are not available elsewhere in Idaho or anywhere in Montana.
Where Is Root Sports Northwest Available?
This channel is available everywhere in the Northwest, throughout the states of Washington, Oregon, Alaska, Idaho, and Montana but not in any of the states adjacent to those.
What Is Root Sports Northwest's Game Coverage?
Nearly all Seattle Mariners games are broadcast on Root Sports Northwest. Exceptions include any contests shown on Fox and games broadcast exclusively on ESPN. Root Sports, as with all RSNs, does not broadcast any playoff games but they do feature Spring Training events.
A significant percentage of Seattle Kraken and Portland Trail Blazers games are also broadcast on Root Sports Northwest. In these cases as well, this consists of all of those teams' games minus ones that are broadcast on a national outlet, such as TNT. Note that Kraken contests not available on Root Sports Northwest can include ones exclusively shown online through ESPN+ ($9.99/mo).
Another major aspect of Root Sports NW's programming is the broadcast of Gonzaga Bulldogs basketball. The channel airs a significant number of men's games are a few women's games.
Non-game coverage of the Seattle Seahawks is also shown on Root Sports Northwest, including Seahawks Press Pass.
College sports events are sporadically broadcast on this channel as well. These tend to focus on Big Sky conference teams. One of its most-watched college football games is the Montana-Montana State rivalry match-up that is played on the Saturday prior to Thanksgiving. Other football games that this channel broadcast in 2021 included Cal Poly-Montana State, Idaho-Eastern Washington, and Southern Utah-Montana.
High school sports are also sometimes featured on Root.
Sign Up for a Free 7-Day Fubo Trial
Root Sports Plus
If multiple teams that Root Sports Northwest has the rights to show are playing at the same time, one of them will be broadcast on Root Sports Plus. With the Seattle Kraken taking part in their first season in 2021-22, that increases these occurrences significantly over what was the case previously.
Root Sports Programming
The focus of Root Sports Programming is the airing of live games from the Mariners, Trail Blazers, and Kraken. These include pregame and postgame shows featuring analysis and news. It also airs (in parts of its broadcast area), games from AT&T SportsNet Rocky Mountain.
There is also a fair amount of original programming. This includes shows like Mariners All Access and various news shows like Talkin' Ducks. They also feature licensed sports and sports-oriented programming.
Mariners, Trail Blazers, and Kraken Game Commentators
Dave Sims and Mike Blowers describe the action on the diamond at Seattle Mariners games for Root Sports Northwest while Aaron Goldsmith splits his time between there and the team's radio broadcasts.
In the Rose City, Kevin Calabro acts as Portland Trail Blazers play-by-play announcer. He was the long-time voice of the Seattle SuperSonics before that team moved to Oklahoma City in 2008. Calabro is joined by Lamar Hurd (analyst) and Brooke Olzendam (courtside reporter) on Blazers broadcasts. (Note that these people appear to be employed directly by the Trail Blazers and so are not listed on the Root Sports Northwest website.)
Above the rink in the Emerald City are John Forslund (play-by-play) and JT Brown (analyst); they commentate on Seattle Kraken games. Brown's playing career included time with the Tampa Bay Lightning, Anaheim Ducks, and Minnesota Wild.
Unblock Your Favorite Movies and Shows With a VPN
If you can't watch your favorite movies and shows because of your location, a VPN will allow you to get the access you are entitled to, plus extra security and unequalled privacy. Check out our VPN Guide for everything you need to know, including our top pick ExpressVPN.
Wrapping Up
To get Root Sports Northwest, purchase access to either FuboTV ($85.98/mo) or DIRECTV STREAM ($99.99/mo), taking into account other factors, such as the other TV channels that those services offer.
Sign Up for a Free 7-Day Fubo Trial
FAQs
Why has Root Sports Northwest not changed its name?
Root Sports Northwest is a sister channel to the three AT&T SportsNet regional sports networks — Southwest, Rocky Mountain, and Pittsburgh. So it makes sense that Root Sports Northwest would simply be called AT&T SportsNet Northwest. While Warner Bros Discovery has 100% ownership of the 3 AT&T SportsNet channels, it only owns 40% of Root Sports (Seattle Mariners own the other 60%). This is likely why it keeps its old name.
What happened to NBC Sports Northwest?
NBC Sports Northwest went off the air on Sep 30, 2021. That was done in response to the Portland Trail Blazers moving to Root Sports Northwest. The remaining sports programming that was available for NBC Sports Northwest was small enough that its owners decided to shut it down.
Does FuboTV offer Root Sports Northwest?
For subscribers in its broadcast area, Root Sports Northwest is included with the FuboTV base (Pro) plan for $85.98/mo. FuboTV provides similar access to all the AT&T SportsNet channels. Subscribers in Idaho and Montana will also receive Altitude Sports. Note that if you get two or more RSNs, the total cost of FuboTV is slightly higher: $88.98/mo.
Can I get Root Sports Northwest from YouTube TV?
YouTube TV is an excellent streaming service with a good selection of local and national channels. But it doesn't offer much in terms of regional sports networks. And it doesn't provide access to any of the AT&T SportsNet channels including Root Sports Northwest. The only live TV streaming services to offer it are DIRECTV STREAM and FuboTV.
Is Root Sports Northwest available from Hulu + Live TV?
Hulu + Live TV does not offer Root Sports Northwest or any of the other AT&T SportsNet channels. Like YouTube TV, it only offers a handful of RSNs: the six NBC Sports channels and SportsNet New York. It does, however provide ESPN+ along with its 85+ live channels, which may take some of the sting out of this hole in its lineup.
How can I watch the Mariners' divisional rivals?
These articles provide the information to watch the other American League West teams:
How can I watch the Kraken's divisional rivals?
These articles provide the information to watch the other Pacific Division teams:
How can I watch the Trail Blazers' divisional rivals?
These articles provide the information to watch the other Northwest Division teams:
Does Root Sports NW air Timbers matches?
Root Sports Northwest (along with FOX 12 PLUS) aired a significant number of Portland Timbers games through the 2022 MLS season but they do not anymore. The league has taken control of its own distribution. It has partnered with Apple TV+ to offer MLS Season Pass — a streaming service that offers access to all games regardless of where you live.
Sign Up for a Free 7-Day Fubo Trial
How can I watch sports on channels besides Root Sports?
Our guides show you how to watch sports-oriented channels without cable:
Ditch "Big Cable" Now – 3 Simple Steps to Cut the Cord
Pick the right streaming service
Get the content you deserve with the best VPN.
Supercharge your internet provider
That's it — you'll save money, take back control, and enjoy TV more!
Latest posts by Frank Moraes
(see all)