Spectrum SportsNet LA is a must-have channel for Dodgers fans. The bad news is that it has a somewhat restricted geographical extent. But the good news is that you don't need a cable contract to get it. Read on to learn everything you need to know!
In a hurry? There is only one way to get Spectrum SportsNet LA without cable: subscribe to the DIRECTV STREAM Choice plan. It costs $99.99/mo but comes with roughly 100 channels including other RSNs in southern California. A 5-day free trial is now available for DIRECTV STREAM.
Are you a Los Angeles Dodgers fan who is located in Southern California, Las Vegas, or Hawaii? If yes, Spectrum SportsNet LA is a must-have channel for you as it broadcasts around 95% of the team's regular-season games to those in its broadcast area. (It isn't available in San Diego; see below for what San Diego fans can do.)
How can you get this channel? DIRECTV STREAM (formerly AT&T TV) has you covered. In fact, it is the only streaming service that offers this regional sports network. General baseball fans in its broadcast area should also note that DIRECTV STREAM offers Bally Sports West, which carries Los Angeles Angels broadcasts, as well.
Get DIRECTV STREAM Free for 5 Days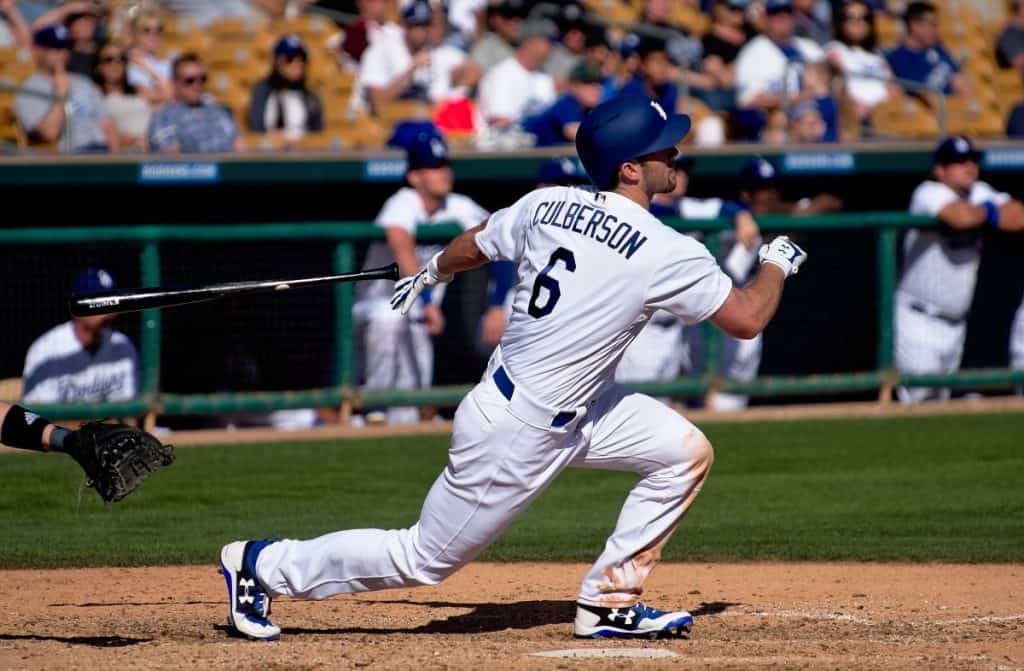 What Is Spectrum SportsNet LA?
Spectrum SportsNet LA is one of several regional sports networks (RSNS) that are spread across the country, and its sole focus is the Los Angeles Dodgers. It launched on Feb 25, 2014, in time for it to carry an extensive selection of spring training broadcasts that season, which led into its regular-season offerings.
This channel has had a rocky history as far as its availability is concerned. In fact, only 30% of cable and satellite subscribers in the area had access during that first season. The rest had to mostly depend on listening to Vin Scully and others bringing the action to them courtesy of the Los Angeles Dodgers Radio Network.
However, that availability has improved in the years since, and cord-cutters are glad that DIRECTV STREAM now offers them the ability to watch this network's live broadcasts and other Dodgers-focused offerings.
Where Is Spectrum SportsNet LA Available?
Spectrum SportsNet LA may be viewed by DIRECTV STREAM subscribers who are in the LA metropolitan area, north of there to Bakersfield and San Luis Obispo, northeast to Las Vegas, and west to Hawaii.
However, one glaring omission on that list in San Diego. That is due to the San Diego Padres owning sole broadcasting rights there. As a result, Dodgers fans there need to subscribe to MLB.TV ($24.99/mo) in order to watch out-of-market Dodgers broadcasts that have been produced by Spectrum SportsNet LA.
Which Teams Are Covered by Spectrum SportsNet LA?
Only one team is covered by Spectrum SportsNet LA: the Los Angeles Dodgers. In fact, its mid-winter broadcast schedule is filled with programming such as Access SportsNet: Dodgers, classic Dodgers games, Dodgers-focused documentaries, and Dodgers Stories.
Its highlighted offering is the 150+ regular-season games that it broadcasts, which encompasses all of the contests that the team plays minus ones that enjoy exclusive national television coverage on channels such as Fox and ESPN. It also provides extensive coverage of spring training. In fact, it broadcast all of the spring training games that the team played in 2021.
During the regular season, Joe Davis and Orel Hershiser have the in-booth announcing duties; they are joined by field reporter Kirsten Watson. The broadcast crews for spring training games vary.
(Note that recently, Orel Hershiser has been announcing fewer games. The Dodgers have hired other announcers to fill in the holes. Hershiser is involved with other business ventures.)
Access SportsNet: Dodgers pregame and postgame shows take place before and after all regular-season Dodgers broadcasts.
Spectrum SportsNet
There are no subchannels for Spectrum SportsNet LA since it only covers one team. However, this channel is often confused with Spectrum SportsNet, which brings locally produced broadcasts of Los Angeles Lakers, Los Angeles Sparks, and LA Galaxy games to those in its broadcast area.
This includes areas covered by Spectrum SportsNet LA in addition to San Diego and Fresno. It is provided by DIRECTV STREAM as part of the same Choice plan.
Get DIRECTV STREAM Free for 5 Days
Spectrum SportsNet LA Commentators
Numerous voices are heard on Spectrum SportsNet LA's Dodgers broadcasts throughout the season. Amongst the most prominent is that of play-by-play announcer Joe Davis, who is also taking over the World Series announcing duties at Fox in 2022. Orel Hershiser performs in a play-by-play role as well.
Other voices that you may hear are those of Charley Steiner, Rick Monday, Nomar Garciaparra, Jerry Hairston Jr, John Hartung, Tim Neverett, Kirsten Watson, Adrian Gonzalez, Eric Karros, Jessica Mendoza, Jose Mota, and Dontrelle Willis.
Additionally, viewers can enjoy Spanish-language commentary during regular-season broadcasts. Those commentators include Jaime Jarrin, Pepe Yniguez, and Fernando Valenzuela.
Unblock Your Favorite Movies and Shows With a VPN
If you can't watch your favorite movies and shows because of your location, a VPN will allow you to get the access you are entitled to, plus extra security and unequalled privacy. Check out our VPN Guide for everything you need to know, including our top pick ExpressVPN.
Streaming Spectrum SportsNet LA
DIRECTV STREAM is the lone streaming service that offers access to Spectrum SportsNet LA to those in that channel's broadcast area. But it provides subscribers a lot more than that in its roughly 100 channel lineup. One feature is its extensive selection of regional sports networks. For example, those based in LA will also receive access to Spectrum SportsNet, Bally Sports West, and Bally Sports SoCal.
In addition, note that those who get its Choice plan ($99.99/mo), which is necessary for access to Spectrum SportsNet LA, can also watch ESPN, ESPN2, Fox Sports 1 (FS1), TBS, and MLB Network, ensuring that you will also be able to watch all Dodgers games not being shown on Spectrum SportsNet LA.
See our DIRECTV STREAM review for all the details.
Other Options
If you do not want to get Spectrum SportsNet LA, you do have a few other options for watching a small selection of Los Angeles Dodgers games. One noteworthy point of going this route is that no postseason games are broadcast on this (or any other) regional sports network. So you will miss none of the team's biggest games as long as you have access to ESPN, TBS, FS1, MLB Network, and Fox.
Another thing to note is that some Dodgers games are shown on a national outlet and Spectrum SportsNet LA at the same time with the former broadcast not being blacked out in the latter's broadcast area. One example during the 2021 season was the team's opening day game versus the Colorado Rockies. It was shown on ESPN as well with both the ESPN broadcast and the Spectrum SportsNet one available in LA.
If you want to go with a non-DIRECTV STREAM service, your best options are Hulu + Live TV ($69.99/mo) and Sling TV ($40.00/mo). However, do note that Hulu + Live TV does not offer the MLB Network, which could cause you to miss some of the team's postseason action (eg, Division Series games). Meanwhile, you will need to pay extra ($11/mo) to get Sling TV's Sports Extra add-on package to get that channel, but that would be a one-time purchase the rare times Dodgers playoff games are on it.
Or you could simply go with a radio and an HD TV antenna. For the former, tune into AM 570 LA Sports or your local station on the Los Angeles Dodgers Radio Network. With the latter, you can watch all games that are shown on Fox, which include a small handful of regular-season contests, the National League Championship Series in some years, and the World Series in all seasons. See our HD antenna guide for more information.
Devices and TVs to Stream Spectrum SportsNet LA
You and your friends don't need to huddle around a computer terminal to watch the Dodgers on Spectrum SportsNet LA. DIRECTV STREAM provides support for the most popular streaming devices.
Amazon Fire TV, Apple TV, and Roku are all supported. And so is Chromecast if you want to cast from a web browser or smartphone. Or you can watch directly on smartphones and tablets with Android and iOS (iPhone, iPad).
Samsung smart TVs are also supported as are most web browsers.
You can also use DIRECTV STREAM's own device, which costs $120 or $5/mo for 24 months.
Superpower Your Live TV Streaming With a VPN
You can't beat a VPN for privacy, security, and access. We have used them for years as an important part of our streaming toolkit and we recommend ExpressVPN.
Wrapping Up
Simply put, if you are a cord-cutter looking to watch the Los Angeles Dodgers as often as possible, you will want to get at least the Choice plan offered by DIRECTV STREAM ($99.99/mo). That is because it provides access to Spectrum SportsNet LA as well as ESPN, ESPN2, Fox, FS1, TBS, and MLB Network.
Deal: New customers get 5-day free trial with DIRECTV STREAM.
Watch the Dodgers With DIRECTV STREAM!
FAQs
Where are the Lakers, Sparks, and Galaxy?
Spectrum SportsNet LA and Spectrum SportsNet are often confused. The latter channel is the regional sports network that regularly broadcasts Los Angeles Lakers, Los Angeles Sparks, and LA Galaxy games. Generally, both channels are available in the same markets. Exceptions include San Diego and Fresno, where DIRECTV STREAM does not offer Spectrum SportsNet LA.
How can I watch the Dodgers' divisional rivals?
The other National League West teams can be viewed in similar ways to the Dogers. See these team and channel guides:
How can I watch other sports channels?
We've written many guides on watching all kinds of channels. Here are the main guides for the sports channels:
Ditch "Big Cable" Now – 3 Simple Steps to Cut the Cord
Pick the right streaming service
Get the content you deserve with the best VPN.
Supercharge your internet provider
That's it — you'll save money, take back control, and enjoy TV more!
Latest posts by Frank Moraes
(see all)