For fans of the Lakers, Sparks, and Galaxy, Spectrum SportsNet is a must-have channel. You must be located in its coverage area but thankfully, you do not need cable. Read on to learn everything you need to know.
In a hurry? There is only one way to get Spectrum SportsNet. You need to sign up with the DIRECTV STREAM Choice plan for $99.99/mo. Along with this, you get roughly 100 other channels including all the ones you need to enjoy the whole NBA, WNBA, and MLS seasons.
Deal: New customers get 5-day free trial with DIRECTV STREAM.
Are you a basketball fan who is based in Southern California, Las Vegas, or Hawaii? If so, you will most likely want to secure access to Spectrum SportsNet, the home of the Los Angeles Lakers as well as the Sparks. Or perhaps you are a soccer fan who supports the LA Galaxy. If that is you, Spectrum SportsNet is a channel that you will want to garner access to as well.
Note that if you are instead looking for coverage of the Los Angeles Clippers or Los Angeles FC, Bally Sports SoCal is the regional sports network that handles those teams. And Dodgers fans will want Spectrum SportsNet LA.
Those interested in watching Spectrum SportsNet can secure streaming access to it through DIRECTV STREAM (formerly AT&T TV). And it also provides access to Bally Sports SoCal and Spectrum SportsNet LA.
Get DIRECTV STREAM Free for 5 Days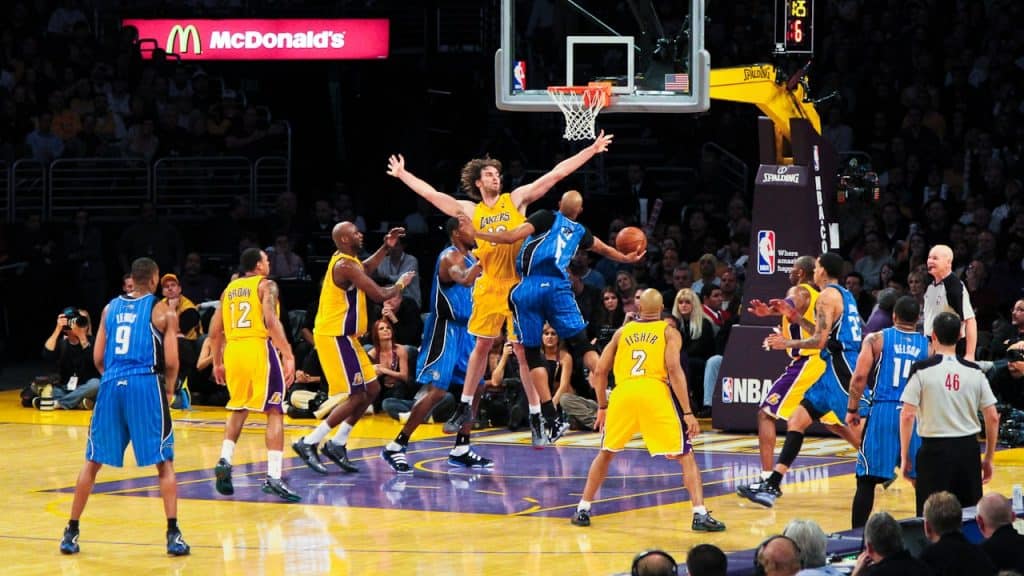 What Is Spectrum SportsNet?
Spectrum SportsNet is a regional sports network that focuses on LA-based teams and the broadcasting of many of their games to subscribers located in Southern California, the Las Vegas metropolitan area, and Hawaii. It has been in existence since 2012 and has always had the Los Angeles Lakers as its prime focus.
History of Spectrum SportsNet
Spectrum SportsNet was created to give the Los Angeles Lakers a single cable-oriented home for all of the team's games that have not been designated for national broadcasts. This agreement supplanted previous ones with KCAL 9 and the then-named Fox Sports West, which is now Bally Sports West.
Prior to its launch, broadcasting deals with the Los Angeles Sparks and Los Angeles Galaxy were reached as well.
Where Is Spectrum SportsNet Available?
Spectrum SportsNet stretches south of the LA metropolitan area to the Mexican border, north to Fresno and San Luis Obispo, northeast to Las Vegas, and west to Hawaii. However, do note that blackouts are possible.
For example, Los Angeles Sparks games are blacked out in Las Vegas as that community has its own WNBA team, the Aces. There, you would need to get WNBA League Pass ($16.99/yr) to watch out-of-market Sparks broadcasts.
Which Teams Are Covered by Spectrum SportsNet?
Every Los Angeles Lakers game that is not nationally broadcast is shown here. During the 2021-22 season, this included 70 regular-season games and 10 preseason contests. Pregame and postgame shows bookend those game broadcasts while classic Lakers games and Backstage: Lakers enhance its Lakers coverage.
But that is not the only professional basketball team covered by this channel. The WNBA Los Angeles Sparks matchups are shown on it as well. During that team's 2021 season, Spectrum SportsNet broadcast 24 of their 32 games.
Meanwhile, the summer's programming is filled with LA Galaxy matches. In fact, MLS seasons are lengthy as that team plays regular-season contests from March to October. During the club's 2021 campaign, 18 of its 34 MLS matches were shown on Spectrum SportsNet.
Another entity that Spectrum SportsNet has partnered with is the California Interscholastic Federation. CIF oversees high school athletics in the Golden State, and several postseason matchups are shown on this channel.
Spectrum SportsNet also periodically broadcasts college sports events, including Big West Conference games. That league is almost entirely comprised of schools located in this channel's broadcast area. UC Davis, which is situated just outside Sacramento, is the lone exception to that. West Coast Conference games are also aired.
South Bay Lakers NBA G League contests are periodically featured on this network as well.
Spectrum SportsNet LA
Those looking for the Los Angeles Dodgers will instead need to turn to Spectrum SportsNet LA, which is available in nearly all of the same places where Spectrum SportsNet is. One important exception is in San Diego due to the Padres owning the broadcasting rights in that area. Dodgers fans there should get MLB.TV ($24.99/mo) to watch their team's out-of-market broadcasts.
Spectrum SportsNet Commentators
Los Angeles Lakers broadcasts are accompanied by the voices of Bill Macdonald (play-by-play), Stu Lantz (analyst), and Mike Trudell (sideline reporter). All three have been working Lakers games for more than a decade with Lantz well into his third.
LA Galaxy matches are commented on by Joe Tutino (play-by-play) and Cobi Jones (analyst). Jones played for 12 seasons with the Galaxy as well as 13 years with the US national team.
Unblock Your Favorite Movies and Shows With a VPN
If you can't watch your favorite movies and shows because of your location, a VPN will allow you to get the access you are entitled to, plus extra security and unequalled privacy. Check out our VPN Guide for everything you need to know, including our top pick ExpressVPN.
Streaming Spectrum SportsNet
Although there are many providers for some RSNs, Spectrum SportsNet is only available from one: DIRECTV STREAM.
In order to get this channel and any other regional sports networks that are available in your local area, you need to get its Choice plan ($99.99/mo) or a higher one.
DIRECTV STREAM subscribers in LA will also gain access to Spectrum SportsNet LA, Bally Sports SoCal, and Bally Sports West.
See our DIRECTV STREAM review for more information.
Other Options
If you are determined to get Spectrum SportsNet, you do not have any other options besides DIRECTV STREAM other than using a traditional cable or satellite service.
However, you can still catch plenty of games played by the Los Angeles Lakers, Los Angeles Sparks, and LA Galaxy without access to that channel. This includes most of their biggest contests.
The Lakers are often shown on ABC, ESPN, and TNT. The Sparks can have games on ABC, ESPN, CBS, and CBS Sports Network. And the Galaxy regularly have matches featured on ABC, Fox, Fox Sports 1 (FS1), ESPN, Univision, and UniMás.
Other streaming services that offer access to some or all of the non-Spectrum SportsNet channels that show your team's games include FuboTV ($74.99/mo), Hulu + Live TV ($69.99/mo), Sling TV ($40.00/mo), and Vidgo ($59.95/mo). Lakers fans should note that FuboTV and Vidgo do not offer TNT.
Another thing to keep in mind is that simply using an antenna will grant you access to a number of games played by these teams. For example, the Lakers were scheduled to be on ABC five times during their 2021-22 regular season while all NBA Finals games are on that channel as well.
Meanwhile, the Sparks were on ABC once during their 2021 campaign while at least one WNBA Finals game is usually shown on that network as well. And the Galaxy were shown on network television often during their 2021 season: twice on ABC, three times on Fox, three times on Univision, and twice on UniMás. Several MLS Cup games are also broadcast on those four national networks, including the final match.
See our indoor HD antenna guide for everything you need to know!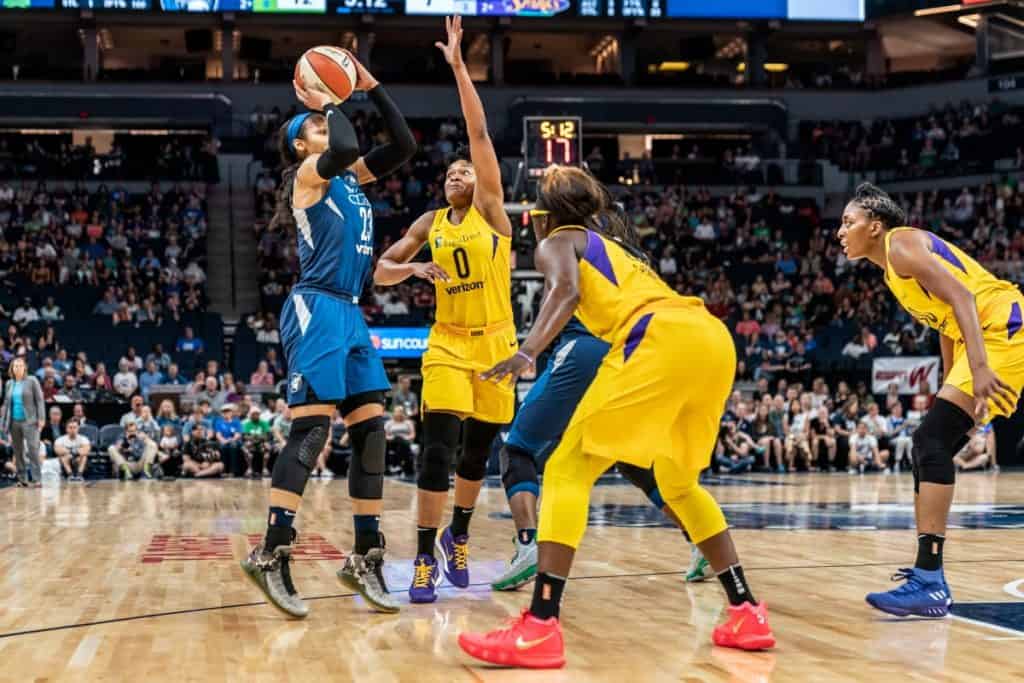 Streaming TVs and Devices to Watch Spectrum SportsNet
If you imagine that you need to stream sitting in front of your computer, you couldn't be more wrong. DIRECTV STREAM allows you to use most devices in use today from the smallest phones to the biggest TVs.
It supports all the popular TV devices: Amazon Fire TV, Apple TV, and Roku as well as Chromecast devices. And you can watch on smartphones and tablets with iOS (iPhone, iPad) and Android.
It also supports Samsung smart TVs. And, of course, you can use most web browsers, which you can generally interface with a TV.
DIRECTV STREAM also offers its own device, which costs $120 or $5/mo for 24 months. This can make it very easy to switch from cable since everything comes together from a single source.
Superpower Your Live TV Streaming With a VPN
You can't beat a VPN for privacy, security, and access. We have used them for years as an important part of our streaming toolkit and we recommend ExpressVPN.
Wrapping Up
Spectrum SportsNet is a must-have channel for devoted Los Angeles Lakers, Los Angeles Sparks, and LA Galaxy fans. DIRECTV STREAM ($99.99/mo) is how you can secure access to this channel as well as other ones to watch professional sports in your area.
Stream Live Sports With DIRECTV STREAM!
FAQs
Where can I watch the Dodgers?
Although the Los Angeles Dodgers are shown on a Spectrum SportsNet-affiliated channel, it is not the one that this article is about. That team is instead featured on similarly named Spectrum SportsNet LA, a channel that launched in 2014, in time for the team's spring training and regular-season games that year. It is also available from DIRECTV STREAM.
How can I watch the Lakers' divisional rivals?
For information about the other teams in the Pacific Division, see these articles:
How can I watch the Galaxy's conference rivals?
The other teams in the Western Conference can be similar streamed. See the following:
How can I watch sports channels other than Spectrum SportsNet?
We've created streaming guides for most of the channels you've heard of — and many you haven't. And we are always creating more. Here are the most popular:
Ditch "Big Cable" Now – 3 Simple Steps to Cut the Cord
Pick the right streaming service
Get the content you deserve with the best VPN.
Supercharge your internet provider
That's it — you'll save money, take back control, and enjoy TV more!
Latest posts by Frank Moraes
(see all)