Syfy remains one of the most popular TV channels that really is a must-have even for people who aren't regular viewers. Luckily for cord cutters, it is widely supported in the streaming industry. Read on to learn all your options.
In a hurry? All the major streaming services offer Syfy in their base plans. Here are the best:
Fubo: With 130+ channels, it offers something for everyone. Fubo allows you to try out its service free for 7 days.
DIRECTV STREAM: Provides everything you expect from cable with many options. A 5-day free trial is now available for DIRECTV STREAM.
Sling TV: Probably the best streaming service in terms of customization with a super low price and a 50% discount on your first month!
If you can't watch your favorite sports, TV and movies because of your location, try ExpressVPN to get access to the content you deserve. Signup now.
Unfortunately, we don't know a streaming service in that offers this TV channel. But if you've already paid for the right service, and just can't watch because of your location, there is an easy way to get the sports, movies, and TV you deserve. You need a VPN, like one of the following.
| | | |
| --- | --- | --- |
| | ExpressVPN: Known as "The VPN that just works," it combines remarkable ease of use with with state-of-the-art power, speed, security, and privacy. Get three extra free months when you sign up for a year. Unleash your streaming with this top-rated VPN. | Sign Up Now |
| | Surfshark: Surfshark: Secure and easy to use with thousands of servers around the world. Of special note is its excellent collection of servers inside the US, which is great for regional sports lie NFL, MLB, and NBA. Get it now with an incredible 82% discount on a 24-month plan. | Sign Up Now |
| | NordVPN: One of the top VPNs with extremely fast servers all over the world. Great for streaming with tested perfomance on the biggest servers and included ad-blocking. Currently offering 70% discount on 2-year plans. | Sign Up Now |
If you're overwhelmed and not sure where to begin, you'll find all the answers in our full VPN guide.
Let's be honest: Syfy disappoints its fans a lot. Whether it's the notorious "five-year wall" (shows have a tendency to be canceled at five years, if they make it that far), channel drift into reality programming (yes, Ghost Hunters, we're looking at you), or the incredible schlockfests that are Syfy's original movies (Exhibit A: poster-beast Sharknado), Syfy has a habit of repeatedly lowering the bar.
What keeps those fans coming back is that, much like the unlikely heroes of so many of its stories, Syfy never gives up or stops trying — and often, they succeed. Recent hits such as Chucky, Resident Alien, and Astrid & Lilly Save the World are reminding fans everywhere that, hey, Syfy's still got it.
Sign Up for a Free 7-Day Fubo Trial
What Is Syfy
Syfy was launched as the Sci-Fi Channel in 1992, with no lesser luminaries than Gene "Star Trek" Roddenberry and legendary science fiction author Isaac Asimov among its initial advisory board members.
The network infamously rebranded itself in 2009 as "Syfy," to near-universal derision, and it didn't help that this rebranding coincided with an increase in non-scifi/fantasy/horror content on the channel, most prominently reality shows like Cha$e, Destination Truth, Estate of Panic, Fact or Faked: Paranormal Files, and Ghost Hunters.
Syfy tries (with more or less success over the years) to position itself as a home for the various fandoms of things geeky, supernatural, futuristic, magical, dystopian, apocalyptic, super-powered, extraterrestrial, or otherwise other-worldly. They have somewhat broadened their scope beyond strictly science fiction to include some genres that fit well (urban fantasy, anime) and others that may not (real-life ghost hunting, professional wrestling).
Syfy is owned by NBCUniversal, and shares some creative departments and shows with sister-channel USA. Other science fiction-focused channels are:
Comet TV: An over-the-air/digital channel broadcast by Sinclair
Dust: A channel for showcasing the sci-fi/fantasy works of indie studio Gunpowder & Sky
OuterMax: One of Cinemax's multiplexed sub-channels, which features science fiction films.
Syfy Shows
Syfy shows cover the full range of science fiction, horror, and fantasy genres, with some superheroes and paranormal tossed in. Outer space is a frequent setting, but top-secret locations and government-run laboratories are featured as well.
With plots revolving around time travel, conspiracy theories, aliens, wormholes, the Wild West, or a secret magical higher learning institution (or some combination), these shows all found loyal followings and enjoyed moderate to high success on the network:
12 Monkeys
Astrid & Lilly Save the World
Battlestar Galactica (2004)
Channel Zero
Chucky
Continuum
Dark Matter
Defiance
Eureka
The Expanse
Farscape
Ghost Hunters
Happy!
Helix
Killjoys
The Magicians
Resident Alien
Stargate SG-1
Warehouse 13
Wynonna Earp
And yeah, they run some WWE on occasion.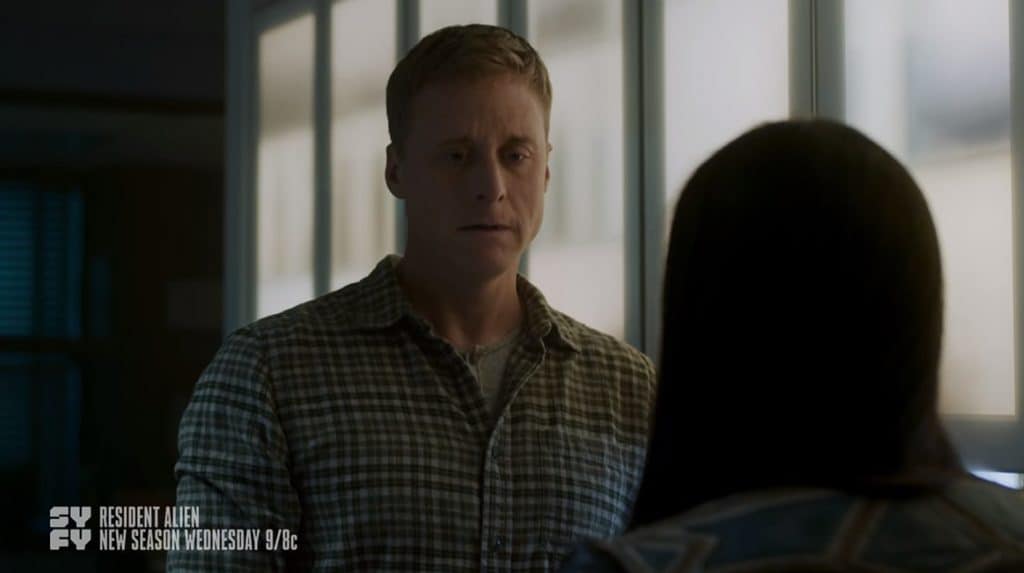 Unblock Your Favorite Movies and Shows With a VPN
If you can't watch your favorite movies and shows because of your location, a VPN will allow you to get the access you are entitled to, plus extra security and unequalled privacy. Check out our VPN Guide for everything you need to know, including our top pick ExpressVPN.
Stream Syfy
You used to need cable to watch Syfy, but now all you need is an internet connection and a screen that can connect to it. Live TV streaming services use month-to-month plans with no long-term commitments and more.
All the major streaming services carry Syfy except Philo and Vidgo, which don't carry any NBCUniversal channels. Details below!
FuboTV

FuboTV's passion is for soccer, and its whole reason for being is to bring international soccer to you. Its Pro plan for $74.99/mo has over 110 channels, including Syfy, most of the other NBCU channels, all your local stations, and Comet. This plan comes with 1000 hours of cloud DVR storage and streaming on ten devices at once.
If you want to check out Dust, though, you'll have to spring for either the Fubo Extra add-on ($7.99/mo) or upgrade to the Elite plan ($84.99/mo), which also comes with upgraded DVR storage and a higher simultaneous device limit.
See our FuboTV review for more information.
Sign Up for a Free 7-Day Fubo Trial
Sling TV

Sling TV offers you the flexibility to put together your own package. If you love Syfy, you'll want to sign up for Sling Blue, the $40.00/mo base plan that includes NBCUniversal channels (in addition to Syfy you get Bravo, Oxygen, USA, E!, MSNBC, and CNBC, plus Sinclair's Comet).
You could stop there, but you should check out its amazing selection of a la carte premium channels — there's several horror channels, plus CONtv, which features Comic Con panels and other fandom-related stuff.
Sling Blue comes with 50 hours of cloud DVR storage and simultaneous streaming on up to three devices. Get more information, in our Sling TV review.
DIRECTV STREAM

DIRECTV STREAM has more of the top channels most people want. Their base Entertainment Package is $74.99/mo and includes Syfy, as well as all your local network stations and sister-stations USA, Bravo, E!, MSNBC, and CNBC.
You also get unlimited DVR storage and you can stream on unlimited screens in your home and when away. Read more in our DIRECTV STREAM review.
Get DIRECTV STREAM Free for 5 Days
Hulu + Live TV

Between the Hulu on-demand library, Disney+, and ESPN+, Hulu + Live TV has enough content to keep the whole family busy when there's nothing good on the live channels. Not that that's likely to happen often though, with over 85 channels in the base package, including Syfy, all your networks, and all of Syfy's NBCU sibs. Try one month for $69.99.
Hulu + Live TV comes with unlimited cloud DVR (9 months storage) and streaming on up to two devices. See our review for details.
Other Ways to Stream Syfy
There are other ways to stream Syfy — the channel or just some of its shows:
YouTube TV: Has 85+ channels for $72.99/mo. It carries Syfy at the moment, but YTTV almost lost all their NBCUniversal channels in a carriage dispute in 2021, one of three that year. So be aware that your fave channels could be held hostage the next time contracts are up.
Peacock: NBCU's own streaming on-demand service is the only one of the network-specific services to offer a free tier. You can find shows from Syfy, NBC, USA, Bravo, and more, as well as some acquired content licensed from other channels like A&E. It's also the place to go whenever the Olympics are happening. See our Peacock review for details.
Hulu: Unfortunately, Disney-owned Hulu doesn't have much from Syfy anymore. 13 Monkeys is the only program on the Syfy network page on Hulu, and NBCU is likely reserving Syfy shows for Peacock in the future. Our Hulu review has more.
Amazon: Amazon has some Syfy series and movies on Prime Video. For example, it has the horror-themed Hallmark-style film Santa Jaws. But it doesn't have a Prime Video Channel dedicated to Syfy content.
TVs and Mobile Devices to Live Stream Syfy
You can use a diverse range of devices to stream Syfy. Hulu + Live TV, Sling TV, DIRECTV STREAM, and FuboTV, all support the following devices:
Amazon Fire TV
Android mobile devices
Apple TV
Google Chromecast
iOS devices (iPhone, iPad)
Roku
Samsung Smart TVs
Web browsers.
Note that as a last resort, you can stream on a laptop and connect to your TV with HDMI connections. This is the old-fashioned way of doing what casting does wirelessly.
Other than DIRECTV STREAM, all the services support Android TV compatible (eg, Sony) TVs as well as LG and VIZIO smart TVs and the Xbox gaming system.
FuboTV supports Hisense smart TVs. Hulu + Live TV lets you stream on PlayStation and Nintendo Switch units. And Sling TV supports the Oculus.
DIRECTV STREAM offers its own voice-activated streaming device. This can make the transition from cable easier since your entire streaming system is in one place.
Sign Up for a Free 7-Day Fubo Trial
Superpower Your Live TV Streaming With a VPN
You can't beat a VPN for privacy, security, and access. We have used them for years as an important part of our streaming toolkit and we recommend ExpressVPN.
Wrapping Up
So whether you come for Piranhaconda and Sharktopus (no, I'm not making those up) and stay for funny, smart shows like Resident Alien, or vice versa, you don't have to rely on cable to get your scif/fantasy fix. Sign up for one of the streaming services above, and jettison that cable bill today!
FAQ
What's the deal with Syfy Original films?
Syfy's original movies were originally pioneered back in 2001 by one Thomas P Vitale, the Executive Vice President of Programming & Original Movies for Syfy (and the since-retired network Chiller). They are the epitome of scifi "B-movies": low budget, campy, cheesy, outlandish premises, and has-been actors starring.
Fans tend to be polarized, either loving them for the magnificently perfect "things" they are, or hating them as a symbol of everything wrong with Syfy. A short list of Syfy originals should help illustrate the type of film we're talking about here (and, again, I swear, I am not making any of these up):
2-Headed Shark Attack
3-Headed Shark Attack
5-Headed Shark Attack
6-Headed Shark Attack
Lavalantula
Airplane vs. Volcano
Arachnoquake
Big Ass Spider!
Blood Lake: Attack of the Killer Lampreys
Chupacabra vs. The Alamo
Dinocroc vs. Supergator
Fire Twister
Locusts: The 8th Plague
Mansquito
Nazis at the Center of the Earth
Planet Of The Sharks
Snowmageddon
Wraiths of Roanoke
Zombie Tidal Wave
Editor's note: Man with the Screaming Brain will one day be seen as the work of Wellesian-level genius that it is. -FM
What other NBCUniversal channels are there?
NBCUniversal features various divisions which focus on different kinds of content. Here are its main English-language non-sports channels:
What other entertainment channels are there?
Other entertainment channels:
Ditch "Big Cable" Now – 3 Simple Steps to Cut the Cord
Pick the right streaming service
Get the content you deserve with the best VPN.
Supercharge your internet provider
That's it — you'll save money, take back control, and enjoy TV more!
Page Updates
▼
▲
Updated some sub-sections. Updated some section headings. Image changes.

Image changes. Pricing updates. Mentioned offers.

Added buttons for streaming services. Added VPN info. Image changes. Pricing updates. Reworded some things.

Updated some sub-sections. Image changes. Pricing updates.

Added sub-section. Image changes. Added some links. Pricing updates.

Added a few links. Pricing updates. Misc content updates.

Updated some section headings. Pricing updates. Misc changes to content.

Added links to streaming services. Mentioned channel info. Updated some sub-sections. Put related links. Pricing updates.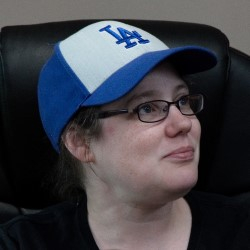 Latest posts by Alanna Baker
(see all)