Disclosure:
Your support helps keep our site running! We earn referral fees for some of the products & services we recommend.
Learn more
TeenNick has long been a destination for tweens and young teens with lots of quality programming aimed specifically at them. Like most Nickelodeon channels, it's fairly easy to watch without cable. Read on to learn all your options.
In a hurry? All of the major live TV streaming services offer Nick Jr. Here are our top choices depending on your other needs:
Hulu + Live TV: Get TeenNick along with Disney+ and much more.
DIRECTV STREAM: This full cable replacement service offers it all and comes with TeenNick in its base plan. A 5-day free trial is now available for DIRECTV STREAM.
Sling TV: Low-cost way to get TeenNick and much more. Save 50% on your first month of Sling TV.
TeenNick is the Nickelodeon channel that specializes in the kind of live-action shows that kids love but make grown-ups cringe. The storylines are full of bumbling adults that need advice/rescue from their younger co-stars. These are the shows we are sure are punishment for having inflicted Full House, Family Matters, and Step by Step on our own parents a generation ago.
So here we go into the world of iCarly and Henry Danger…
What Is TeenNick
TeenNick started out as two programming blocks: TEENick on Nickelodeon and The N on Noggin. In 2009, Nick reorganized, rebranding Noggin as Nick Jr and combining TEENick's and The N's more mature content into TeenNick.
It premiered its first original series, Gigantic, in 2010, which only ran for a few months. Later first-run series were mostly Nickelodeon rejects such as Hollywood Heights and Star Falls or shows from international Nick channels that were only being aired in the US due to contract requirements such as Life with Boys and H2O: Just Add Water.
Today TeenNick is more of a concept or brand than a channel. The TeenNick website lists about a dozen popular Nick shows aimed at 9- to 14-year-olds which have run on TeenNick at some point since its launch. These include iCarly, Victorious, and their spin-off Sam & Cat.
Like NickToons, the newest and most popular content has moved to streaming-only platforms. The new iCarly show is a Paramount+ exclusive. Hunter Street moved to Hulu after three seasons on Nick and TeenNick.
TeenNick's main competitor is Disney XD, which is aimed at a similar demographic. Nickelodeon and The Disney Channel carry content for all ages, including tweens and teens, as do Cartoon Network and Boomerang. NickMusic isn't widely carried, but has popular music videos by kids, for kids.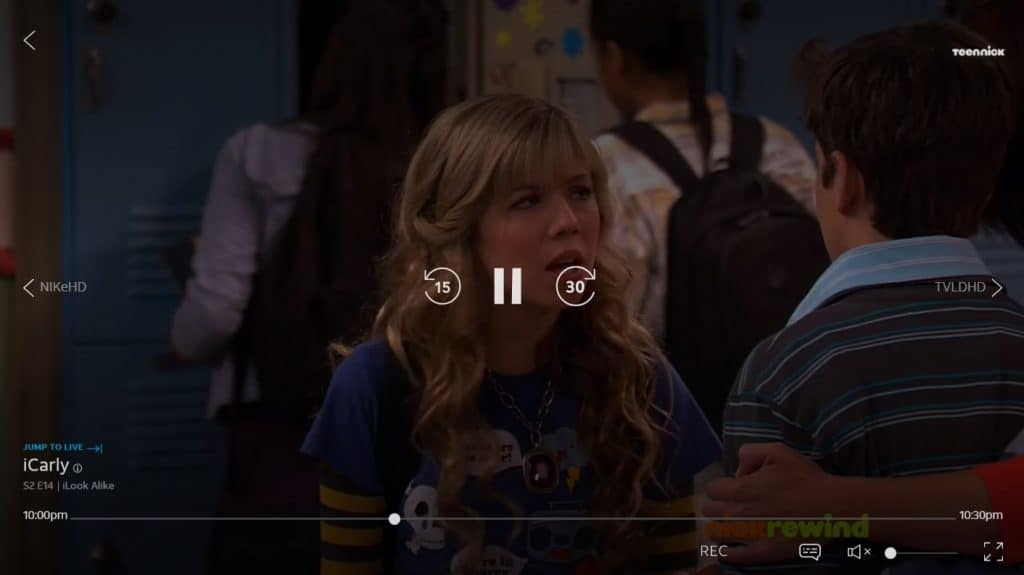 TeenNick Programming
Current programs being rerun on TeenNick:
The Thundermans: A family tries to live ordinary lives despite their superpowers.
Henry Danger: Not to be confused with The Thundermans despite sharing a superhero theme, a famous superhero's new sidekick Henry tries to keep his new gig as "Kid Danger" a secret from his family and friends.
iCarly: Ordinary teen girl Carly and her friends become internet stars overnight, and need to overcome the trials and travails that fame brings.
Danger Force: A spin-off of Henry Danger, Captain Man recruits four new superheroes to train.
Warped!: A comic book geek partners with the new hire at his comics store to create the latest graphic novel sensation.
TeenNick Top 10: This Nick Cannon-hosted top ten music video countdown ran from 2012 to 2018. A staple on the network, this show was the last TeenNick-exclusive show.
Stream TeenNick
Most services carry TeenNick. The challenge is finding it, because most services relegate TeenNick (and NickToons, and NickMusic, if they even carry it) to an upper-tier or add-on, meaning you'll probably have to shell out a few extra bucks for it.
DIRECTV STREAM

DIRECTV STREAM (formerly AT&T TV) bucks the trend by putting Nick Jr in a higher tier plan and TeenNick in its base-level Entertainment Package. This package is $69.99/mo and provides roughly 80 channels including all the local network affiliates.
All plans come with unlimited cloud DVR storage and streaming on up to 20 screens at a time (and 3 away from home). Get all the details in our DIRECTV STREAM review.
FuboTV

FuboTV was started — and is still primarily known — as a service for international sports fans. But it's branched out from its roots in a big way. Currently, the base package is the Pro plan, which features over 110 channels for $69.99/mo, plus 1,000 hours of cloud DVR, local networks, 4K UHD where available, and streaming on up to 10 devices at a time.
To get TeenNick (and NickToons and NickMusic) you'll have to pony up for the fubo Extra add-on ($7.99/mo). Or you can just get the 170+ channel Elite plan for $79.99/mo.
Get complete information in our FuboTV review.
Hulu + Live TV

Hulu + Live TV is another one that, like Fubo, doesn't provide TeenNick and NickToons in its base plan. They both come with the Entertainment Add-On for $7.99/mo on top of the $69.99/mo for the base package. On the plus side, you get Hulu's 85+ live TV channels, the outstanding Hulu on-demand library, Disney+, and ESPN+. It's a great general entertainment package.
The base plan includes unlimited cloud DVR (9 month storage) and streaming on up to two devices. See our Hulu + Live TV review for details.
Philo

Philo goes the opposite direction from Hulu and Fubo and gives you over 60 channels for $25/mo. You won't find Disney, USA Network, Cartoon Network, any local channels (ABC, CBS, Fox, NBC), sports channels, or 24-hour news networks (CNN, Fox News, MSNBC). You will find a dozen Paramount Global (formerly ViacomCBS) channels, including all the Nick networks except NickMusic (but it does offer MTV, VH1, and other music channels. Is it enough? You decide.
The plan also includes unlimited cloud DVR and streaming on up to 3 devices at once. For more information, see our Philo review.
Sling TV

Sling TV compartmentalizes most of its channels, so the base packages, with 30-50 channels, only cost $35/mo. You can choose between the Disneyfied Sling Orange or the NBC/Fox-centric Sling Blue. (Note that Orange can only stream to one device at a time whereas Blue can stream to three.) Or you can forget this whole decision thing and get both for $50/mo.
Sling carries Nick Jr in its base packages. To get NickToons and TeenNick, you need to add Kids Extra for an extra $6/mo add-on. Sadly, Sling TV does not offer the base Nickelodeon channel at all.
Its base plans include 50 hours of cloud DVR storage. See our Sling TV review for more.
Vidgo

While you have to spring for the $79.95/mo Premium plan to get NickMusic, fortunately for you and your wallet, TeenNick and NickToons is in the $59.95/mo Plus package. Vidgo also has a higher-than-average number of networks with programming for the whole family, like classic Westerns, eighties sitcoms, and wholesome movies from Hallmark.
Vidgo allows you to watch on up to 3 devices at once. See our Vidgo review for details.
YouTube TV

YouTube TV offers TeenNick in its base plan of 85+ live TV channels for $64.99/mo.
Devices to Live Stream TeenNick
All the services we've discussed above allow you to use the most popular streaming devices in use today:
Amazon Fire TV
Android mobile
Apple TV
Chromecast
iOS (iPhone,iPad)

Roku

Web browsers

.
This is also true of Android TV devices (exception: DIRECTV STREAM. And Samsung smart TVs (exceptions: Philo and Vidgo). Fubo, Sling, Hulu, and YouTube support Xbox units. Hulu and YouTube allow you to use PlayStation units. And Hulu supports the Nintendo Switch.
For all the details, see our streaming reviews.
Wrapping Up
To be totally honest, if the teen Nick shows are all you (or your kid(s)) are after, you should probably go with Philo (it's the cheapest), or just sign up for Netflix and/or Paramount+.
But if you want more channels than that, it's worth exploring the services above. These streaming services all bill month-to-month, with no commitments beyond that, and are usually cheaper and more flexible than traditional cable. Most of them have free trials, so you really have literally nothing to lose. C'mon, cut the cord — all the cool kids are doing it!
FAQ
Are there any TeenNick original/exclusive shows?
There have been TeenNick originals, though current new shows airing on TeenNick are shows that run on Nickelodeon first. Some shows, such as supernatural drama House of Anubis and teen soap Hollywood Heights, started out on Nickelodeon, then moved in a later season to TeenNick.
Very few shows were produced specifically and exclusively for TeenNick. And they did not last long. Aside from the TeenNick Top 10 mentioned above, there were:
Gigantic: The ups and downs of the teen children of American movie stars. It lasted all of six months.
The Nightlife: A dance-themed show hosted by Nick Cannon, Aaron Fresh, and Chloe Wang. It was canceled after less than a month.
How do I watch other channels besides TeenNick?
These channel guides will get you set up: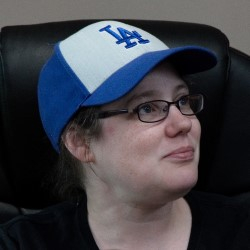 Latest posts by Alanna Baker
(see all)