Looking forward to the 95th Academy Awards ceremony? The date has not yet by set (check back later). But you absolutely do not need cable to watch it. Read on to learn how.
In a hurry? The Oscars will air on ABC so you can see them for free by connecting an antenna. But if you don't want to do that, we recommend these streaming services to watch the festivities:
FuboTV: With 100+ channels, it offers something for everyone. FuboTV allows you to try out its service free for 7 days.
DIRECTV STREAM: Provides everything you expect from cable with many options. A 5-day free trial is now available for DIRECTV STREAM.
Sling TV: Probably the best streaming service in terms of customization with a super low price. Save 50% on your first month of Sling TV.
The Academy Awards is the annual celebration of the movie industry — especially Hollywood. It's the one night of the year when movie fans can watch as the Academy offers accolades to the best movies of the year and the people that make those movies.
Some of the biggest and most popular stars will walk away with that iconic gold statue. If you're a cinephile, this is definitely one event you don't want to miss. Luckily, you don't have to. Even without cable, there are multiple ways to watch the Academy Awards online.
94th Academy Awards
The 94th Academy Awards aired live on ABC at 8:00 pm (EDT) March 27, 2022. It was the first presentation in a decade that included multiple hosts: actor Regina Hall and comedians Amy Schumer and Wanda Sykes.
As with other recent years, the Academy Awards nominees were not limited to films distributed to movie theaters. In particular, Amazon Prime, Apple TV+, Disney+, and Netflix.
The Best Picture nominees this year were Belfast, CODA, Don't Look Up, Drive My Car, Dune, King Richard, Licorice Pizza, Nightmare Alley, The Power of the Dog, and West Side Story.
The Best Animated Feature Film nominees were Encanto, Flee, Luca, The Mitchells vs the Machines, and Raya and the Last Dragon. Best Visual Effects nominees are Dune, Free Guy, No Time to Die, Shang-Chi and the Legend of the Ten Rings, and Spider-Man: No Way Home.
Some notable actors were up for awards in films that didn't get other major nominations. These include Javier Bardem and Nicole Kidman for Being the Ricardos, Jessica Chastain for The Eyes of Tammy Faye, Olivia Colman for The Lost Daughter, Penélope Cruz for Parallel Mothers, Andrew Garfield for Tick, Tick… Boom, Kristen Stewart for Spencer, and Denzel Washington for Joel Coen's The Tragedy of Macbeth.
And the Winners Are…
The top winners at the 94th Academy Awards:
Best Picture: CODA (producers: Philippe Rousselet & Fabrice Gianfermi & Patrick Wachsberger)
Best Director: Jane Campion (The Power of the Dog)
Best Original Screenplay: Kenneth Branagh (Belfast)
Best Adapted Screenplay: Sian Heder (CODA)
Best Actor: Will Smith (King Richard)
Best Actress: Jessica Chastain (The Eyes of Tammy Faye)
Best Animated Feature: Encanto (by Jared Bush, Byron Howard, Yvett Merino, and Clark Spencer).
How to Watch the Academy Awards With an Antenna
Most people have outdated notions of TV antennas. They imagine the old rabbit ears on top of a portable TV that delivered (at best) a poor picture. Those days are long over!
Since 2009, over the air (OTA) TV has been digital. You can now watch high-definition TV for free. People are usually shocked by the quality. And if they are transitioning from a cable or satellite plan where they didn't get HDTV (usually because they didn't pay extra for it), they wonder what they were wasting so much money for.
The only real question about an antenna is what channels you can get at your location. Check out our Indoor HD Antenna Guide for all you need to know.
Note that Sling TV offers a great deal for antenna users. They offer an extremely cheap antenna and AirTV 2 if you sign up to 3 months to start. This allows you to get all your local channels integrated with your streaming channels. It's the ultimate cord-cutter deal!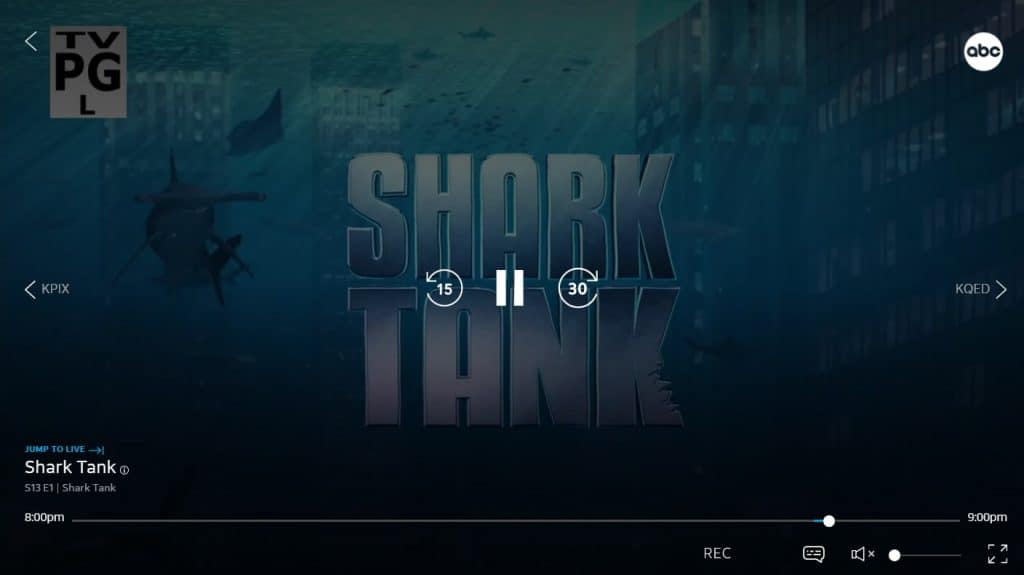 Using Streaming Services to Watch the Academy Awards Online
If you don't want to mess with an antenna, a live TV streaming service is your best bet to watch the Oscars. You can be waiting in just a couple of minutes. And there are many excellent options.
You can also watch on the ABC app, but this requires that you have a TV provider first. Any of the following streaming services will allow you to do so.
FuboTV

FuboTV offers 110+ channels for $69.99/mo. This includes 35+ sports-oriented channels in addition to all the local network affiliates ABC, CBS, Fox, and NBC.
All its plans come with at least 250 hours of cloud DVR and streaming on up to three devices at once. The Pro plan for $5/mo more increases these numbers to 750 hours and 10 devices.
For more information, see our FuboTV review.
DIRECTV STREAM

DIRECTV STREAM gives you the choice from several different packages. The base package ($69.99/mo) includes roughly 80 channels including all the local network affiliates.
All plans come with an unlimited DVR if you sign-up online. You also get to stream on up to 20 devices at once. Our DIRECTV STREAM review can give you even more details.
DIRECTV STREAM offers a free 5-day trial, which is one of the best options to utilize if you want to learn more about their service. If you're not happy with what you see, you can cancel at any time. If you cancel during the trial, you won't ever be charged.
Hulu + Live TV

Hulu + Live TV is the most popular services that offers all the local channels. Their base package includes 85+ channels including TNT, USA, ESPN, TBS, FX, and many others. In addition, you get the Hulu on-demand library. And you get ESPN+ and Disney+. All that is just $69.99/mo!
Hulu Live comes with unlimited hours of cloud DVR storage and streaming on up to two devices at once. You can learn more in our Hulu + Live TV review.
Vidgo

Vidgo may not offer access to all local channels, but it does offer ABC in a large part of the country. This means you should be able to watch the Academy Awards streaming in most areas. It offer 100+ channels including Fox (select areas), Discovery, HGTV, ESPN, Comedy Central, History. You get all this for $59.95/mo.
Vidgo focuses on live TV, so if you want things like a cloud-DVR or an on-demand library, this might not be the service for you. That said, it's a cheaper than average way to stream live TV without cable. Make sure to visit our Vidgo review if you have questions.
YouTube TV

YouTube TV offers a plan that is similar to Hulu Live. It offers a few more channels and is $5 less at $64.99/mo. But you also lose out on Hulu's great on-demand library as well as ESPN+ and Disney+.
Devices to Live Stream the Academy Awards
You can stream the Oscars on most devices in use these days.
All the services support Amazon Fire TV, Apple TV, and Roku TV along with Android and iOS mobile devices. Further, you can cast from mobile devices (and web browsers) to a TV with Chromecast,.
Outside of DIRECTV STREAM, all the services support Android TV-based units. Outside of Vidgo, each service supports Samsung smart TVs. Hulu, Fubo, and YouTube support LG and VIZIO smart TVs and Xbox gaming systems. Hulu and Youtube also support the PlayStation.
For complete information on supported devices, see our streaming reviews.
Wrapping Up
The Academy Awards live stream will air on ABC. That means you can watch the event with a digital antenna, or you can get it streaming online without cable. Both options are good choices. If you choose a streaming service, remember you'll be free to cancel when you want. Not only that, but thanks to the free trials they offer, you might even be able to watch the Academy Awards online for free!
If you have any more questions about how to watch the Academy Awards without cable, feel free to let us know.
How to Watch Other Awards Programs
Here's how wo watch other popular awards programs throughout the year:
Latest posts by Frank Moraes
(see all)