Disclosure:
Your support helps keep our site running! We earn referral fees for some of the products & services we recommend.
Learn more
If you've thought about killing the cable bill and Sling TV has come up in conversation as your best option, you may need to know what to do to make it work for you. Streaming television has come a long way, but you still need three components to watch your favorites shows, sports, and news online.
If you already have an internet connection and are ready to make Sling TV, happen, you may want to consider the device you use for streaming. What Sling TV devices should you consider?
The good news is it's a pretty broad list of streaming players that work with this live streaming service. There are very few devices that don't support Sling TV at this time.
Here are all the devices that are compatible with Sling TV.
Sling TV Supported Devices
AirTV
AirTV is a player designed to work exclusively with Sling TV, along with Netflix and Google Play. But you don't need a Sling TV subscription to use AirTV to get access to local networks over the air with an HD antenna. AirTV mini is 4K compatible and has a built in Chromecast that you can use with Google Play. It also has a Bluetooth remote so you don't have to use your smart phone or tablet to access the system.
Sling TV often has deals for either discounted or free devices, like the AirTV Mini. Get a free AirTV Mini when you sign up for Sling TV and prepay for 2 months of service.
Amazon Fire TV
Among the most common devices used for streaming TV is Amazon Fire TV. Like other streaming devices on the market, you can connect Amazon Fire TV to your television to access streaming services, such as Sling TV.
Since this is an Amazon product, it does make your experience with Amazon Prime streaming video and music the forefront of the system. It offers voice control, but only through Alexa.
There are a couple of Amazon Fire TV devices to choose from. The stick is the cheapest option and fully functional. The cube, which is more expensive, has a built-in speaker and allows you to use voice control without the remote.
It's also worth noting that you can watch Sling TV on Amazon Fire tablets if you're on the go.
Android TV
You can watch Sling TV on Android TV devices that operate with OS5 or newer. You can even ask your Google Assistant to play shows from Sling TV to your Android TV for a hands-free experience.
Android TV products include AirTV (mentioned above), Hisense, JBL, Nvidia, Philips, Sharp, Skyworth, Sony, and Xiaomi.
Apple TV
You can also stream Sling TV with Apple TV (4th generation and on) if you're a Mac family. It's simply the Apple version of a streaming TV device that can work with subscription services as well as Apple TV+ original content. The target audience for Apple TV does seem to be people who already own Macs and live, eat, and breathe all things Apple.
But there are several benefits to using this to watch Sling TV online. The device itself is streamlined and easy to use and you can also access everything directly through the Apple TV app on your Apple devices.
ChannelMaster Stream+
Channel Master supports Sling TV in its Stream+ platform, which lets you access everything the service offers directly within the channel guide. The DVR+ is an excellent device for antenna users, letting you record and pause live antenna TV. However, it's worth noting that the DVR functionality from Channel Master doesn't let you record any Sling TV content.
Chromecast
Sling TV supports all models of the Google Chromecast streaming device. Chromecast makes it easy to stream from your device directly to your TV, and it supports thousands of apps. And if you have a Google Home, you can turn on the Sling TV app with your voice just by speaking.
Google Chrome Web Browser
If you want to watch Sling TV on your PC or Mac, Sling TV supports the most recent version of Chrome. This provides yet another easy way to watch Sling TV where you want, when you want.
iPhone and iPad
Watch live TV from Sling on your Apple phone or tablet. Just download the app from the App Store, sign in, and you're all set. Sling supports iOS11 and later.
LG TV with webOS
If you're wondering whether Sling TV works with smart TVs, the answer is yes. That is, Sling TV is compatible with the LG webOS. When you have an LG smart TV, you can access all of your subscription services directly through your TV interface. This includes anything from Netflix to Amazon Prime to Sling TV. This integrated option eliminates the need for a separate device for streaming TV, if that's important to you.
Oculus
Want to watch live TV on your VR headset? Sling TV lets you watch TV on Oculus Go and Oculus Quest (3.54 and higher) headsets so you can enjoy TV in a whole new way.
Roku
Another one of the most popular streaming devices on the market today is Roku. Like some of the others, it has several entry points from very basic devices, like the mini, to the Ultra with all the bells and whistles. It offers an easy to use remote control, which has headphone jacks so you can watch TV without disturbing anyone else. The interface is simple and works with Sling TV as well as all of the other streaming services.
As of mid-2021, Sling TV also supports Roku Ultra devices!
For Roku, check out the Sling TV offers to get a free or discounted device when you sign up and prepay. Current offers at the time of publication of this article include a free Roku Express or a Roku Ultra for just $49.99 if you prepay for 3 months of Sling TV service. This can help you get your streaming service up and running faster and at a much lower cost.
Safari
Sling TV can be viewed on the Safari browser with MAC OS version 11.1 or later.
Samsung Smart TVs
If you have a Samsung Smart TV, you don't need to get an extra streaming player to enjoy Sling TV. Sling TV supports Samsung TVs between 2016 to 2019. This makes it easy for you to get setup with live TV from Sling directly through the TV you already own with almost no setup time.
Windows 10 Devices
You can watch Sling TV on all Windows 10 devices, including desktops, laptops, and gaming PCs. You can see a big list of Windows 10 devices here.
Vizio SmartCast TVs
While the Sling TV app isn't available directly through the SmartCast app store, you can watch it via the built-in Google Chromecast functionality.
Xbox One
If you like gaming and would love to integrate your TV viewing and your video game experience into one device, Xbox One may be your best bet. This gaming console works with Sling TV, and many other streaming services, so you can have a complete and seamless viewing experience.
Sling TV is compatable with Xbox One, Xbox One S, and Xbox One X consoles.
That's everything we know right now about the best devices to stream Sling TV.
If you want to learn more about this popular streaming service, check out our complete Sling TV review. And don't forget, you can try Sling TV free for 7 days to see if the service is right for you.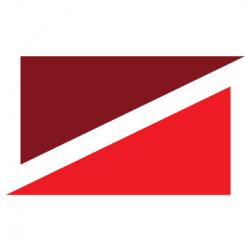 Latest posts by Helen Back
(see all)