Disclosure:
Your support helps keep our site running! We earn referral fees for some of the products & services we recommend.
Learn more
You can watch most channels needed to catch Astros games without cable. Streaming services offer multiple channel packages with anywhere from 30 to over 100 channels depending on the package.
As long as you find the channels you need, you won't have any trouble watching the Houston Astros without cable. This guide explains just that, along with the best streaming providers to watch the Astros play.
In a hurry? Skip the wordy parts and see these streaming providers for yourself. One of them even offers a free weeks' trial:
FuboTV: Get all the necessary channels to watch the Houston Astros, and add MLB Network for a little extra. Try Fubo free for 7 days!
SlingTV: Fewer channels than other services, but geared towards sports fans. ESPN network and FOX Sports included. Start with $10 for the first month!
DIRECTV STREAM: Once called AT&T TV, this service let's you test out their 10+ sports channels and many regional sports networks with a 14-day money-back guarantee!
Back in 1962, the Houston Astros entered the scene as an NL expansion team. Of course, back then they were known as the Colt .45s. Three years later, the team took on the name the Astros, as a reflection of Houston's history with the space program.
In 2017, the team won its first World Series, and has had great success since. Many fans have kept cable over the years to keep up with the Astros, but you no longer need cable to watch sports.
FuboTV (free 7-day trial) is a good option. Of course, this is just one of available services, and by the end of this guide, you'll know all the ways you can watch the Houston Astros online without cable!
Stream the Houston Astros Games without Cable
If you want to watch the MLB you'll quickly find that games will air on multiple channels. Local channels like FOX will air games. You'll also find local area games on AT&T SportsNet Southwest. Nationwide channels will also air Houston Astros games live.
Beyond local and regional channels, you might need:
In most cases, the hardest part of streaming is choosing the right streaming service for you. Luckily, you have several options and all of them offer something positive.
Once you choose the service, you can be signed up and watching TV within minutes. You'll need a streaming device that's connected to the Internet. Some options include Roku, gaming consoles, smart TVs, Chromecast, Apple TV, and others.
As devices connect to the internet, you'll be free to watch from just about anywhere!
Watch the Houston Astros Games Streaming on FuboTV

FuboTV makes another great choice for sports streaming. Sports have always been the focus of FuboTV. Of course, these days FuboTV offers more than just sports. The whole family will find something to watch in this package with over 95 channels!
Features of FuboTV include:
$64.99 a month
Over 100 channels — the only streaming service to carry AT&T SportsNet Southwest as of this time
ESPN, FS1, TBS, and other key channels are included
MLB Network as an add-on option
A variety of add-on channels are available
An upgradeable cloud-DVR is included
Stream on computers, Apple TV, Roku, Chromecast, mobile devices, etc.
Our FuboTV review has all the details you need
The FuboTV free 7-day trial is your best chance to watch some free TV. It's also your chance to figure out if this is the right streaming service for you.
Remember, there are no contracts, so you're free to cancel whenever you want!
Watch the Astros Games Live without Cable on Sling TV

Sling TV is affordable, easy to use, and doesn't require any contracts. Local channels are limited, but you'll have access to ESPN, ESPN2, TBS, and much more with the Sling Orange package.
At $35 per month, this is one of the cheapest streaming packages available. You can also add MLB Network to watch even more baseball, for a small fee.
Sling TV Details:
Sling Orange is $35 per month
ESPN, ESPN2, FOX, FS1, and TBS are available
Add the Sports Extra bundle for MLB Network access
Cancel whenever you want – No contracts!
30+ channels
Watch more in the on-demand library or through TV Everywhere apps
Watch through Chromecast, Apple TV, Roku, mobile devices, Fire TV, and more
Our Sling TV review has even more details
You won't really know if this is the right service for you until you try it. Luckily, Sling TV offers you a full week to figure things out. All you need to do is sign up for Sling TV and pay $10 for the first month to try it out.
Other Ways to Watch the Houston Astros without Cable
If you're looking for other services that will help you stream the Astros without cable, you're in the right spot. Here are the remaining services you can use to watch the Astros and other MLB teams this season!
DIRECTV STREAM – Starting from 65+ channels at $69.99 per month. Local channels are available in some areas with TV Everywhere apps. More, you get many regional sports networks, including Bally Sports. You can learn more in our DIRECTV STREAM review.
Hulu with Live TV – $64.99 per month gets you 80+ channels. You can watch local channels in most areas. Nationwide options include FS1, ESPN, TBS, and much more. A cloud-DVR is included. Our Hulu Live review is here with more details.
YouTube TV – 85+ channels are available from $64.99/month. Stream on multiple devices at once. Make user profiles for the entire family. Our YouTube TV review has more details.
ESPN+ – Stream extra Houston Astros games live for $6.99 per month or $69.99 per year. ESPN+ also has other popular leagues and sports events like the NFL and UFC.
MLB.tv – Watch the Houston Astros' out of market games all season for $24.99. Or, you can pay an annual or monthly subscription to see all out of market MLB games.
Now you know how to watch sports online without cable. If you're still uncertain about something make sure to ask your questions about Houston Astros streaming in the comments!
FAQs
What channel is tonight's Houston Astros game being broadcast on?
Around 97% of Houston Astros games are being broadcast on AT&T SportsNet Southwest, so that is the likely answer to this question. The network's coverage area touches Texas, Louisiana, Arkansas, Oklahoma, and New Mexico. For the remaining 3% of contests plus any postseason action that the Houston Astros participate in, you should instead head to FS1, Fox, ESPN, ABC, TBS, or MLB Network.
Which radio station is today's Houston Astros game being aired on?
If you are located in the Houston metropolitan area, you will want to tune into Sportstalk 790 AM. Meanwhile, if you are situated elsewhere in Texas or in Louisiana, you will likely be able to listen to the game on a different station. The eastern half of Texas is especially covered by stations on the Astros Broadcast Network. If you are looking for online access to the team's radio broadcasts, subscribe to MLB Audio.
How many World Series have the Houston Astros won?
The Houston Astros have won one World Series title. That was a seven-game victory over the Los Angeles Dodgers in the 2017 Fall Classic. The Astros then attempted to make it two titles in a three-year span but fell just short of the Washington Nationals in another seven-game affair in 2019. Houston made its first World Series appearance in 2005, getting swept by the Chicago White Sox in that edition.
How can I watch the Houston Astros play on my phone?
If you are located within AT&T SportsNet Southwest's coverage area, you can watch Houston Astros games on your phone after subscribing to FuboTV or DIRECTV STREAM. As long as you are not blacked out from local broadcasts of the club's games, you can subscribe to MLB.TV and watch the team's contests on the MLB app. That blackout area includes all of Texas, Oklahoma, Arkansas, and Louisiana — and the eastern portion of New Mexico.
Can I stream Houston Astros games for free?
Generally, you cannot stream Houston Astros games for free. However, when the team is featured on the roughly weekly MLB games that are streamed on YouTube, you can watch those contests from anywhere in the world. Meanwhile, out-of-market fans can watch Houston Astros appearances on the MLB.TV Free Game of the Day. Or you can take advantage of FuboTV's free trial to watch some locally produced games at no cost.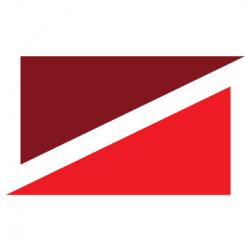 Latest posts by Helen Back
(see all)