Disclosure:
Your support helps keep our site running! We earn referral fees for some of the products & services we recommend.
Learn more
The Los Angeles Dodgers are an MLB fan favorite. This is one of the oldest teams in the league and they have dozens of championships under their belt including multiple World Series championships, over 20 NL pennants, and several MVP awards.
If you're looking for a way to watch the Los Angeles Dodgers online without cable, you're in the right place.
In a hurry? You can see these three top streaming services for yourself where you can watch the Dodgers play live:
FuboTV: Get over 100 channels, including ESPN, FOX, FOX Sports and much more. Fubo is free to try for 7 days!
SlingTV: FOX Sports, ESPN, and TBS, all for $35 per month. And there's more. Try it for $10 for the first month!
Hulu + Live TV: Alongside 80+ channels, you get FOX, FOX Sports, ESPN, and TBS. Try it free for 7 days!
You can use any of the services listed below, like Sling TV ($10 for the first month) and FuboTV (free 7-day trial), to watch some or all of the Los Angeles Dodgers season without cable. You'll learn about the channels you need and the basics of how to stream them.
It won't take long to see just how easy it is to get along without cable! There are several options that will let you watch the Los Angeles Dodgers game without cable, so let's get started!
Watch the Los Angeles Dodgers Game without Cable
If you're in the Los Angeles area, you'll find local games on FOX and some regional sports channels. You can watch FOX with a digital antenna, though it's also possible to stream FOX without cable with some of the services listed below.
You'll also need some nationwide channels, especially if you want to watch MLB Playoffs and World Series games. These include MLB Network, ESPN, FS1, FOX, ESPN+, MLB.tv, and TBS.
While it can be easy to watch local channels without cable, you might think that normal cable channels are harder to find. That's where streaming services like Sling TV ($10 for the first month) and FuboTV (free 7-day trial) come in. These services offer dozens of channels for a lower price point than cable.
You just connect through an internet-connected streaming device and can watch anything in your package from just about anywhere! You can use all kinds of streaming devices including, but not limited to Chromecast, Apple TV, mobile devices, Roku, and others.
Watch the Los Angeles Dodgers Game without Cable on Sling TV

Sling TV has multiple packages, but the best option for MLB streaming is Sling Orange. This gives you access to ESPN. You'll also have TBS in this package. FOX and FS1 are not available.
You can get MLB Network through the Sports Extra bundle, which offers multiple additional sports channels and can be added to any of the available packages.
Sling TV Details:
Sling Orange is $35 per month
FOX and FS1 are also available
Spend a little more and get the Sports Extra Bundle and MLB Network
No contracts
Watch on most devices including smart TVs, mobile devices, Apple TV, and more
Our Sling TV review is here if you need it
Sling TV is an inexpensive option and it's the cheapest service to offer sports in the mix with general entertainment. If you want to give it a try, you can sign up for the Sling TV for $10 for the first month only.
Remember, there's no contracts, so you can cancel at any time.
Watch the Los Angeles Dodgers Game Streaming on FuboTV

FuboTV is a great choice for sports fans. Of course, with over 100 available channels, just about anyone can find something entertaining to watch. Like most streaming services, there are no contracts, so you're free to end your service whenever you feel the need.
Features of fuboTV include:
$64.99/month
No contracts – Cancel any time
Over 100 channels and the chance to add more for a fee
ESPN is not included, but you will have FOX (in some areas), FS1, TBS, and more making it a great option to watch baseball online
Keep the included storage in your cloud-DVR or upgrade for more
Stream on Roku, Chromecast, Apple TV, Amazon Fire TV, mobile devices, and more
Our FuboTV review can tell you more
FuboTV works with most devices. You can stream from just about anywhere as long as you're connected to the internet. Families can even stream multiple shows at the same time. Signup is simple and starts you off with a FuboTV free 7-day trial.
Other Ways to Watch the Los Angeles Dodgers without Cable
Sling TV and FuboTV will work for a lot of cord cutters, but they aren't the only way to get a Los Angeles Dodgers live stream. If you want more options, there are other services you can use. Here are your remaining options if you're looking for a way to watch the Los Angeles Dodgers online.
DIRECTV STREAM – Start with 65+ channels for $69.99 per month. Packages offer multiple channels including ESPN, FS1, local channels (in some areas), regional sports networks and more. Read our DIRECTV STREAM review, here.
Hulu with Live TV – Stream over 80 channels and Hulu on-demand for just $64.99 per month. Additional channels can be added for a fee. Our Hulu Live review is a great way to get more details.
YouTube TV – 85+ channels are available in one package that costs $64.99 a month. The included cloud-DVR comes with unlimited space. Our YouTube TV review is filled with more details.
ESPN+ – For $6.99 per month or $69.99 per year, catch some additional Dodgers games online, without cable.
MLB.tv – Watch all out of market Dodgers games this season for a one-off $24.99. You can also access all out of market MLB games with a monthly or annual subscription.
If you have any more questions about how to watch sports online without cable, you can leave them in the comments!
FAQs
What channel will be broadcasting today's Los Angeles Dodgers game?
In most cases, the Los Angeles Dodgers will be broadcast on Spectrum SportsNet LA, which has a broadcast area that covers Southern California as well as the Las Vegas metropolitan area and Hawaii. However, the team does also make numerous appearances on national television, which include all postseason games that it plays. Those latter options include TBS, ESPN, MLB Network, Fox, FS1, and ABC.
What radio station will be airing tonight's Los Angeles Dodgers game?
The Los Angeles Dodgers' radio network covers much of Southern California, headlined by KLAC AM 570, the team's flagship station. However, it also reaches into other states, including Nevada (CBS Sports Radio 1140 AM in Las Vegas), New Mexico (KQTM FM 101.7 in Albuquerque and KYVA AM 1230 in Gallup), and Hawaii (KIKI AM 990 in Honolulu). The team also airs Spanish- and Korean-language broadcasts in Los Angeles (KTNQ AM 1020 and KMPC AM 1540, respectively).
How many World Series have the Los Angeles Dodgers won?
The Los Angeles Dodgers have won seven World Series titles with six of those coming in California (1959, 1963, 1965, 1981, 1988 and 2020) and the first one in Brooklyn, NY (1955). The most recent title was won in six games over the Tampa Bay Rays with all six contests being played at Globe Life Field in Arlington, Texas. The Dodgers have claimed 24 National League pennants, half in Brooklyn and half in Los Angeles.
How can I watch Los Angeles Dodgers games on my phone?
DIRECTV STREAM appears to be the only streaming service that offers local online-only access to Los Angeles Dodgers games that are being broadcast on Spectrum SportsNet LA. As long as you are not located in the club's blackout region, you can subscribe to MLB.TV and watch locally produced Dodgers contests through the MLB app. That blackout area consists of much of Southern California, the southern portion of Nevada, and all of Hawaii.
Can I stream any Los Angeles Dodgers games for free?
If the Dodgers play on the YouTube broadcasts that MLB sponsors, of which there are about one a week, those would be available worldwide. Also, out-of-market fans can watch the team play any time that they are featured on the MLB.TV Free Game of the Week.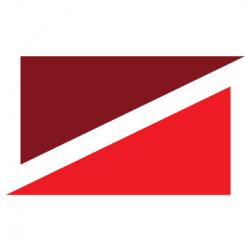 Latest posts by Helen Back
(see all)